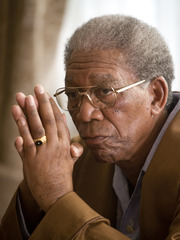 by Jenni Baxter
Oscar Fever's mounting with just hours (minutes…) to go until the 82 annual Academy Awards kicks off tonight. Here's a breakdown of the most important awards to watch if you're South African and LIVE STREAMING of the Oscars below: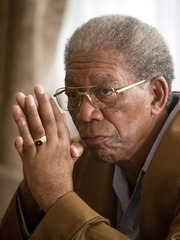 ACTOR IN A LEADING ROLE
Who We Want to Win: Morgan Freeman in Invictus
Morgan Freeman is nominated for his role as Nelson Mandela in Invictus, the movie about how the then South African president seized on the chance to use the Springboks in the World Cup as way to unite a troubled South Africa.
This is Morgan's fifth Academy Award nomination, and he has won once before for Best Supporting Actor in Million Dollar Baby (2004). His other nominations were for Best Actor in The Shawshank Redemption (1994), Best Actor in Driving Miss Daisy (1989) and Best Supporting Actor in Street Smart (1987).
Critics' Favourite: Jeff Bridges in Crazy Heart
Others in the Category: Georgy Clooney in Up in the Air, Colin Firth in A Single Man, Jeremy Renner in The Hurt Locker (* see Charlize info at the bottom).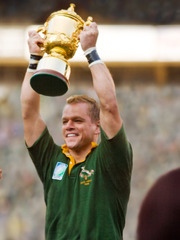 ACTOR IN A SUPPORTING ROLE
Who We Want to Win: Matt Damon in Invictus
Matt plays South African rugby captain Francois Pienaar in Invictus. This is Matt's 3rd nomination. He previously won Best Writer (Original Screenplay) for Good Will Hunting (1997), and was also nominated as Best Actor for the same film.
Critics' Favourite: Austrian actor Christoph Waltz for his role as a sinister Nazi leader in Quentin Tarantino's Inglourious Basterds.
Others in the Category: Woody Harrelson in The Messenger, Christopher Plummer in The Last Station and Stanley Tucci in The Lovely Bones.
BEST PICTURE
Who We Want to Win: District 9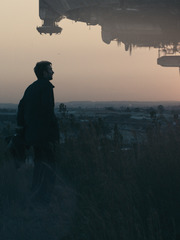 District 9, about the arrival of a huge disabled spaceship over Johannesburg, is produced by multi-nominee Peter Jackson (of Lord of the Rings fame…which just happened to have been written by South African-born JRR Tolkiens) and first-time nominee Carolynne Cunningham.
Interesting Quote: in a pre-Oscar questionnaire, Carolynne Cunningham said her most memorable moment on District 9 was "walking onto our film set in Chiawelo, Johannesburg – it is an actual shanty town. I found it hard to believe that the people living there had no choice but to live in those conditions, and then to be amazed by the warmth and the humanity of many of the citizens of that township, that is truly memorable."
Critics' Favourite: The Hurt Locker
Others in the Category: Avatar, An Education, A Serious Man, The Blind Side, District 9, Inglorious Basterds, Up, and Up in the Air.
OTHER ACADEMY AWARDS TO WATCH OUT FOR:
District 9 is also nominated for the following categories: Film Editing, Visual Effects and Writing (Adapted Screenplay). If District 9 wins the Writing (Adapted Screenplay) category, look out for South African/New Zealander Neill Blomkamp who'll receive the award alongside Canadian co-writer Terri Tatchell.
OTHER SOUTH AFRICANS TO WATCH OUT FOR:
Charlize Theron of course! The only South African to ever win Best Actress Award (in 2003 for Monster), Charlize will be on stage to present one of the awards tonight.
*Charlize has apparently been spending a lot of time recently with her close friend Jeremy Renner who's up for a Best Actor Award tonight for The Hurt Locker.
For a South African insider's guide to the vibe in Hollywood today, read Caren in LA's Oscar Day post.
Watch live streaming of Oscars today: