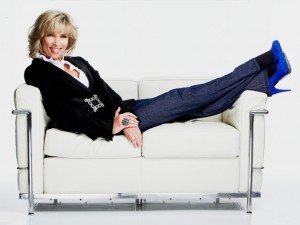 by Jenni Baxter
South African celebrity Ashley Hayden has been wowing South African audiences with her participation in M-Net's 2010 Celebrity Survivor. In this interview Ashley talks to sapeople about her Survivor experience, being over 40, the power of the mind, and her granny's best bit of advice.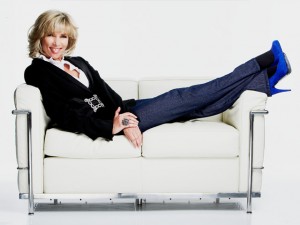 Ashley rose to fame in South Africa as one of M-Net's Continuity and Television Presenters. Her list of accolades is endless – from being one of the country's most in-demand MCs, voice-over artists and public speakers, to starring in a BBC production, competing in Strictly Come Dancing, and proving that blondes have brains too by winning the 100th episode of The Weakest Link.
She's a Rhodes graduate who travelled the world with M-Net's Bon Voyage but is now happily settled in Johannesburg with her partner Charles Wilson and their two children Cara and Guy.
1. What's your current 'job'?
A cameo role on one of the local soapies 7de Laan; and ongoing work for corporate clients in broadcasting and training, commercial voice overs, hosting of conferences, dinners and awards, motivational speaking.
2. Proudest achievement (apart from your two beautiful children)?
Making it through that bloody awful time on Santa Carolina [where M-Net's Celebrity Survivor took place], and not giving up.
3. What's your most useful character trait?
Stubborn determination and a genuine liking for people.
4. Most surprising thing you learnt about yourself doing Survivor?
I learned on Survivor that I am stronger and more adaptable that I could ever have realised, and that the power of the mind is way more important than the strength of your muscles!

5. Most interesting person you've met (or know)?
Hard to say, because if you look hard enough you'll find something interesting in everyone.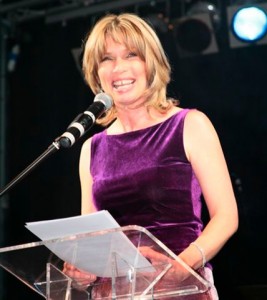 6. Biggest regret?
That I never tried more new experiences – I always wanted to be 'good' at stuff, so ended up not doing something because I was afraid I wouldn't excell. Fortunately with age, you realise what a load of baloney that is – I have become bolder as I get older.
7. So can we ask exactly how old you are?
Proudly 42, and boy is it magnificent to get to a point in your life where all the things that used to bother you in your 20's (like other people's opinions!) have fallen away.
8. What dreams do you have for your future?
Would love to do more acting in the future – hence accepting the 7de Laan job. Be nice if a lovely movie came along!
9. Do you believe in luck or hard work?
Opportunity is when luck meets preparation.
10. What's your favourite way to spend a Sunday?
The weeks are so busy that my fave thing is to wander around the house in my pj's till lunchtime, and spend the day with the family relaxing at home.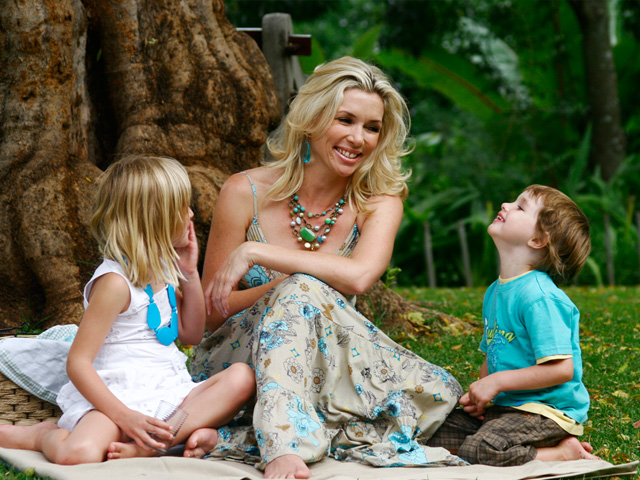 11. You used to present a travel show (M-Net's Bon Voyage) – what was the best destination you ever visited?
I loved the Seychelles, but I think that China was the most fascinating – we were the first SA film crew to go into China back in 1992, and it was a real eye opener.
12. You were born in Zimbabwe – when last did you visit it?
I was last there five years ago, for Xmas on my folks farm. They had to leave soon after because of Mugabe's land grab, and I am sad to say I havent been back since – its tragic, because it's the most beautiful country filled with amazing warm people.
13. Most useful bit of advice you ever got (and from whom)?
My granny once told me – never run after a man or a bus – there'll be another one coming along shortly!
14. Was there any life-changing moment in your youth that shaped who you've become?
We moved around a lot when I was young – it's hard to always be the new girl at school, but it taught me to stand on my own two feet and cope with whatever comes along.
15. Please finish the sentences:
a) South Africans are… so generous because they always want people around them to be having as much of a good time as they are!
b) I wish South Africans wouldn't… STILL put people in boxes based on race or gender.
c) South Africa's helped make me… conscious of how lucky we are compared to the way in which people live elsewhere in the world. We truly are blessed to live in such a wonderful place!
Promo Spiel:
A Shout Out To:

The Homestead – Projects for Street Children – an organization that helps street children reconstruct their lives through street work and intake shelters, more settled residential and educational care, to family reconstruction services.