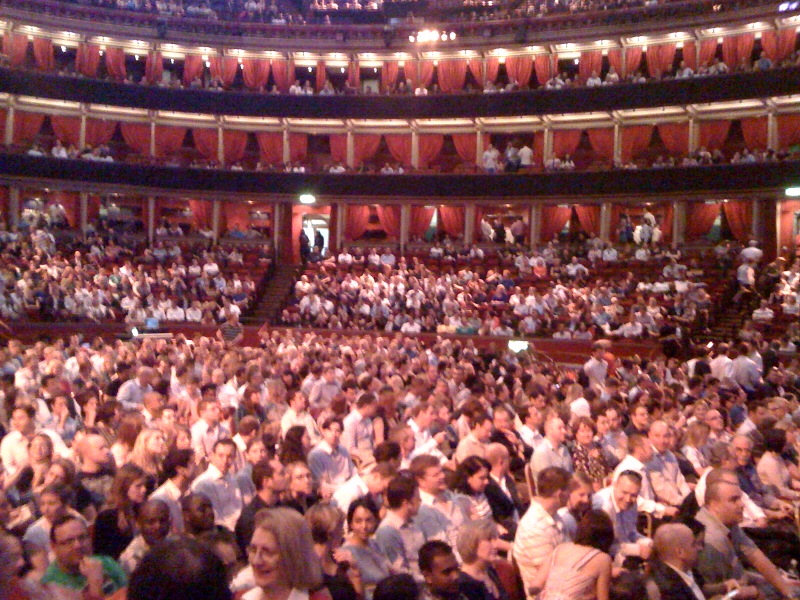 Wow – big crowds at Bafunny Bafunny's show in London last night. We received this pic from inside the Royal Albert Hall, taken  by a South African who said "there are thousands of Saffas here – all working professionals. Mind boggles at what a brain drain!"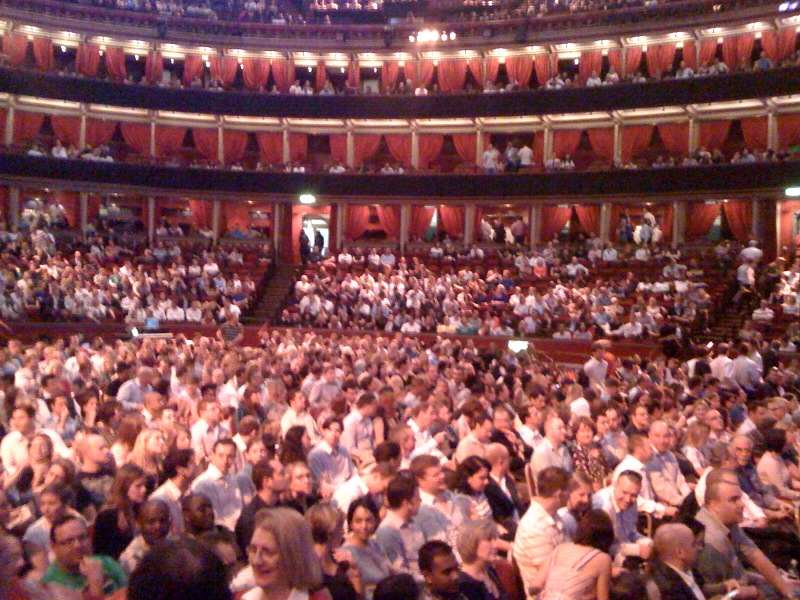 Bafunny Bafunny features a team of eight of South Africa's funniest stand-up comedians, including Mark Lottering, Barry Hilton and Trevor Noah. The premise of the show is "What if comedy was a sport? Who will represent South Africa at the World Cup of Funny?"  Enter Bafunny Bafunny!
'We wanted to bring a bit of the magic that has been generated here in South Africa to London and unify all supporters and fans by celebrating comedy that highlights the diversity of our beautiful country and embraces the patriotism that the 2010 soccer fever has generated. To do so in the most beautiful theatre in the world is a dream come true for us, and every member of the company', says Sam Hendrikse, the producer of Bafunny Bafunny and CEO of Hunta Live.
According to their website it's important to note that Bafunny is a South African word for explaining something that is so funny there are no words to describe it, and should not be confused with South Africa's national football team Bafana Bafana.
Over the next couple of weeks, Bafunny Bafunny will be appearing in Cape Town, Johannesburg and Durban.
Watch the video here:
httpvh://www.youtube.com/watch?v=b9uXd79bh2c
Visit Bafunny Bafunny's website: www.bafunnybafunny.com