A new book has been released that's sure to stir the conversation at braais and dinner parties in South Africa and across the globe: Should I Stay Or Should I Go? Yes, it's a song by The Clash, but it's also a defining question for the modern Rainbow Nation and now, as a Two Dogs book, a collection of essays on emigration from South Africans based in South Africa and around the world (including sapeople's Ted Botha and Jenni Baxter).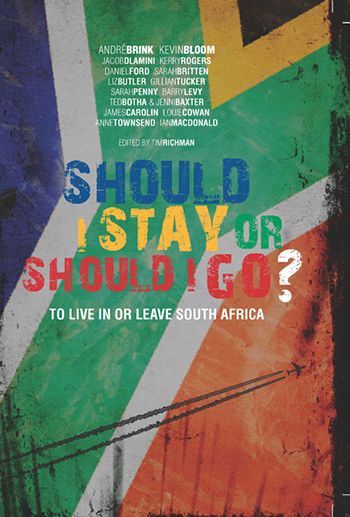 Most South Africans with the means to pack up and leave have, at some point, thought about emigrating (even if it's just to scoff at the idea), while popular wisdom suggests that more than a million South Africans have emigrated since the early 1990s, with many thousands having already left before that in the turbulent '70s and '80s.
Today, the issue is as topical and controversial as ever, with hardcore "stayers" and "leavers" forever clashing with each other (often online), while those in the middle – the majority – are left with unanswered questions.
Should I Stay Or Should I Go? is for those looking for guidance, information and empathy on the topic of emigration from people who've been there and done that – whether it's stay or go. It is a collection of 15 essays by South Africans at home and abroad – some high-profile literary figures, others average everyday people – that combines a collection of subjective viewpoints to provide a broad overview of the emigration debate. It comes with an introduction from the editor, and three addendums: comparisons of the 14 most popular emigrant cities for South Africa, a discussion of the stresses of emigration and a sample of further reading on the topic.
Tim Richman – editor of Why I'll Never Live In Oz Again – is an author and publisher of the book. Other authors include high-profile literary figures such as André Brink, Jacob Dlamini and Kevin Bloom, award-winning journalists and writers, and a selection of man-in-the-street contributors with particularly interesting stories to tell. Half are currently living in South Africa, while the others are living in the UK, the US, Canada, Australia, New Zealand and the Middle East.
READ AN EXCERPT FROM "SHOULD I STAY OR SHOULD I GO?"
TO ORDER COPIES PLEASE CONTACT ADMIN@sapeople.COM