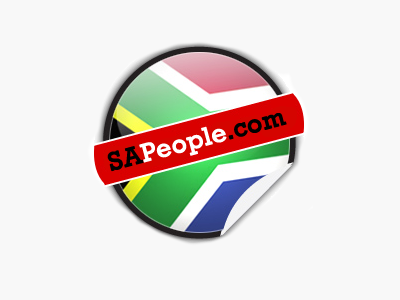 Royal Princes Harry and William will be attending the match between England and Algeria tonight. As seen in the photos below (scroll down), the Princes have been thoroughly enjoying their visit to Botswana and Lesotho in the last few days, on their way to South Africa. It's the first time the brothers have carried out joint engagements overseas.

The Princes' visit to South Africa is on behalf of The Football Association, of which Prince William is President, in support of The FA's Bid to host the 2018 FIFA World Cup.
Prince William and Prince Harry will join a reception to celebrate the 2010 FIFA World Cup in South Africa, where they will meet members of the FIFA Executive Committee.
The visits to Botswana and Lesotho were on behalf of Tusk Trust and Sentebale, of which Prince William and Prince Harry are respectively Patrons.
In Botswana, The Princes viewed first hand some of Tusk Trust's visionary conservation and humanitarian work. This year represents Tusk's 20th anniversary year.
In Lesotho, The Princes visited projects supported by Sentebale, the charity which Prince Harry founded with Prince Seeiso of Lesotho to support the Mountain Kingdom 's vulnerable children and orphans.
The visits have allowed Prince William and Prince Harry to show the charities' work to one another and to bring a spotlight on many inspirational projects. The visits to all three countries are be in support of The Princes' joint interests in supporting disadvantaged young people and sustainable development.
Charlie Mayhew, Chief Executive, Tusk Trust said: "It is a huge honour for Tusk to be given a chance to host both Prince William, our Patron, and Prince Harry in Botswana . As we celebrate our 20th anniversary, the visit provides an exciting opportunity to illustrate the success of initiatives helped by the charity and highlight how education, sustainable development and sport can all play a role in ensuring the long term preservation of Africa 's wildlife."
Earlier Kedge Martin, Chief Executive, Sentebale said: "We are incredibly excited that Prince William and Prince Harry are visiting Lesotho this summer to see Sentebale's work. Since Prince Harry and Prince Seeiso founded Sentebale in 2006, we have made significant steps in helping many of the country's orphans and vulnerable children, working with local grass roots organisations. It's going to be a great opportunity for Prince Harry to see the progress and also to show Prince William our work helping some of Lesotho's neediest children".
Prince Harry has previously visited Botswana and Lesotho in July 2008 whilst participating in the Burnaby Blue Foundation expedition. He has also visited privately on a number of occasions. Prince William has also privately visited Botswana before. Prince William has never before visited Lesotho. Prince William and Prince Harry previously visited South Africa in October 2008 whilst undertaking the Enduro charity bike ride. Prince Harry joined The Prince of Wales on an official visit to South Africa in November 1997.