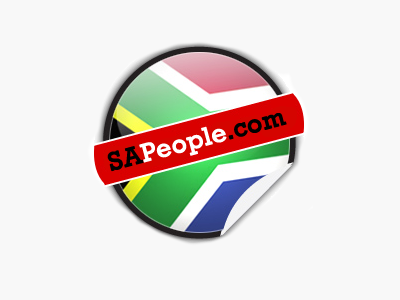 WELL DONE LOUIS OOSTHUIZEN. The 27-year-old South African golfer has just won the British Open…and the hearts of many spectators at St Andrews in Scotland who spent the week trying to learn how to pronounce his surname.
The first thing Louis said was "I'd like to take this opportunity to say happy birthday to Mr Nelson Mandela back in South Africa".
He added that although "it's a dream winning the British Open – but to win at St Andrews is something special". He then thanked his "mum and dad for everything they've done" since he was small, and Ernie Els for the three years at his Fancourt Academy which gave the farmer's son the opportunities to follow his golfing dreams.
Louis also thanked all the supporters, particularly the "many South Africans in the crowd", and Gary Player who had phoned him Sunday morning with some advice. He finished his heartfelt speech with a shout out to his wife and their baby, saying "to my lovely wife and little girl Jana – without you, this is definitely not worth it".
Apart from the accolade of winning the British Open, Louis will also go down in history as having won the 150th British Open.
His wife Nel-Mare said afterwards that "it's amazing. We can't believe what's happening. This day we will remember forever." She joked that perhaps he won the trophy (the oldest one in golf) because she had told him at the start of the week how much she needed a new vase.
Nel-Mare also revealed that Louis had enjoyed a very relaxed tournament with the distraction not only of his wife and baby, but also that of friends and barbecues as they'd stayed with friends during the week.
Louis' grinned from ear to ear as he held the silver claret jug which now has his name on, as well as that of former South African winners Gary Player, Bobby Locke and Ernie Els.
His caddie, Zack Rasego, said: "It's a proud moment for us, especially with the Old Man, winning on his birthday. Winning at St Andrews, it's unbelievable. He deserves what he's just done."
Rasego, who's caddied for his friend Louis for seven years, became the first black caddie at The Open since Gary Player's caddie in 1974.
Louis wasn't the only South African at the Open. Retief Goosen finished in 6th place, and Louis' former room-mate from Junior Golf days and good friend Charl Schwartzel was also around to lend support.
Nel-Mare said that in years to come she'll be able to tell their 7-month-old daughter "That's the day Daddy makes us the proudest".
Read more about Louis Oosthuizen and his family…