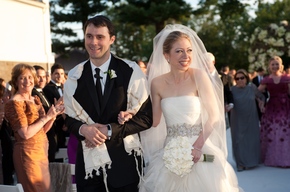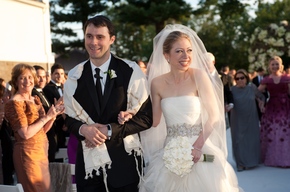 President Clinton's daughter Chelsea Clinton and her new husband Marc Mezvinsky are believed to be honeymooning in…you guessed it, South Africa! The newly married couple are apparently on safari.
It's still rumours at this stage with her father, the former American President, declining to confirm or deny the reports. But it makes such sense – a South African safari would be the ultimate in romance and privacy for a couple who were hounded by the media in the days leading up to their wedding on 31 July.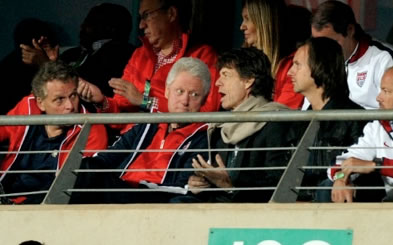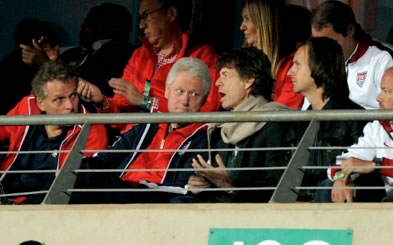 Women's Wear Daily, who were one of the first to report that Chelsea and Marc are in South Africa, have speculated that they chose South Africa because "first, few people would recognize them in South Africa. And second, what paparazzi is going to risk being attacked by a lion or rhino just to get a photo of the couple?"
Bill Clinton himself was in South Africa just last month for the FIFA 2010 World Cup.
So if you're in South Africa, be on the lookout for the paparazzi who are sure to start flying in, in the hope of getting a shot of the celebrity couple…and try to pretend you don't recognise Chelsea if you do happen to bump into her!