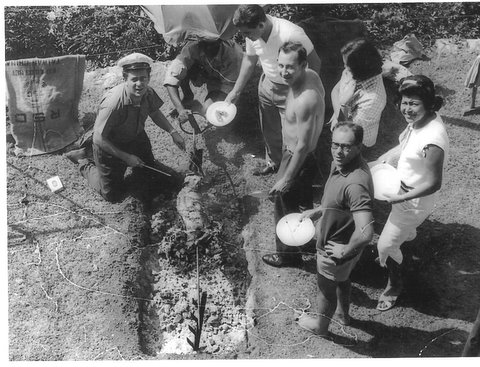 Check out this great photo from the '60s around the time of the Rivonia Trial. The photo was taken by the late James Kantor who was Mandela's lawyer…until he too was arrested and charged with the same crimes as Mandela. The photo was sent in by Nat Levy, who was at the acquittal celebration, and who was the Pretoria attorney for Nelson Mandela and most of his co-accused during this extremely historic time.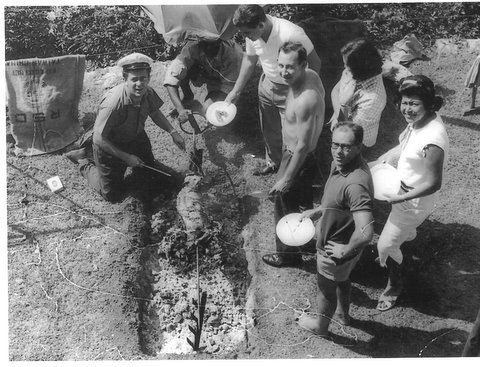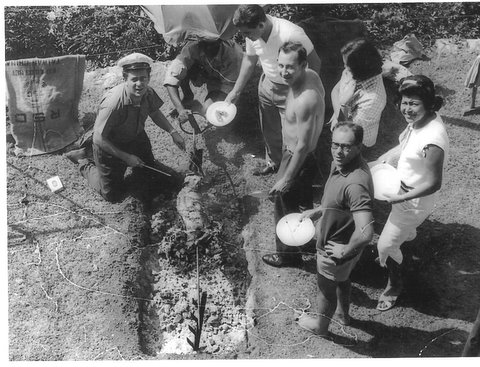 "The late Jimmy Kantor owned a cottage at the Hartebeespoort Dam, about 20 miles west of Pretoria," remembers Levy. "During the Rivonia trial (where Jimmy was, as I recall, accused #12 or #8) he was acquitted, as there was basically no case for him to answer. His barristers were George Bizos [Greek-born human rights activist who campaigned against apartheid] and Denis Kuny.
"I was requested by Joel Joffe to be the Pretoria attorney for Nelson Mandela and all his co-accused except for Jimmy, who had separate representation for tactical and practical reasons. Jimmy, and also Nelson and Joel, had used my services as their Pretoria correspondent in various other instances prior to the Rivonia Trial.
"At the time of the Trial, I was 28 years "old". During Jimmy's trial, he and I had developed a firm friendship, so when he celebrated his acquittal, he and Barbara (Jimmy's wife) invited me and Jill (then my fiancé and now my wife for the past 47 years), to join in the fun."
Levy explains that this photo was "snapped by Jimmy from the balcony of his cottage, while George (on the far left with cute cap) was preparing his unbelievably delicious and, I now understand, quite famous lamb-on-the-spit. It pictures Denis in the foreground on the right. Behind Denis is Jimmy's assistant (a lovely person whose name I have unfortunately forgotten). To her right is Jill, standing behind me (the topless one). The two guys to my right I don't recognize."
Jimmy left South Africa not long afterwards, but died of a heart attack in 1975. According to some, his health had never recovered after the terrible treatment he received in prison while waiting for a trial that should never have been.
Nat and Jill also left South Africa and now live in the USA. As Nat says, they've been married for almost 50 years, and just two months ago they were in Johannesburg again where they visited George Bizos in his office and gave him a copy of this photograph.