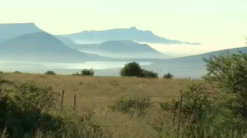 Cape Town-based journalist and filmmaker Liz Fish will soon travel to Canada to receive the inaugural David Suzuki Green Award at the 32nd Banff World Media Festival, which takes place from 12 to 15 June in Banff, Alberta.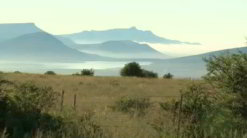 Her entry, titled Fracking up the Karoo, was selected by the jury as this year's best candidate for the prestigious award.
The award is named after the eminent Canadian environmental activist, academic and host of The Nature of Things, and is part of the Banff World Media Awards Green Initiative. Now in its fifth year, this programme recognises individuals and organisations whose environment-related work creates public awareness and instigates positive societal changes towards protecting our planet.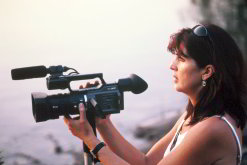 The award was formerly known as the Green Grand Prize. The 2009 Academy Award-winning documentary The Cove, an exposé of Japan's dolphin-hunting practices, won it in 2010.
Winners are selected by a so-called green jury made up of broadcasting and environmental leaders. Up until this year, the panel consisted of judges from Canada, the US and China, but was opened to more countries in 2011, giving South Africans the opportunity to put their work forward. This year's jury president was the Sichuan Television Festival.
Fish commented on her achievement: "I'm deeply honoured to receive the inaugural David Suzuki Green award, as he's an icon as an environmentalist and broadcaster, as well as a prolific writer on environmental issues."
She believes that television has a powerful role to play in protecting South Africa's natural heritage, "The biggest problem with protecting the environment is ignorance. People have no idea about what we are destroying and what the impact of their behaviour is or feel completely helpless in taking it on."
She said that by taking viewers to the scene of the environmental issue, no matter where in the world it is, film and television gives them insight into the issue, so they can see who or what is causing destruction or alleviating it.
Working for change
Fracking up the Karoo is an insert produced by Fish's company Flying Fish Productions for local investigative journalism programme Carte Blanche.
It investigates the possible effects of the controversial process of natural gas exploration on South Africa's Karoo basin, with its clean air and wide open spaces. The insert also shows South African viewers what has already happened in the US because of fracking – contaminated water sources, sick people, and the industrialisation of formerly peaceful rural communities.
The story aired in February 2011 and caused significant public outcry. There is currently a moratorium on gas in exploration in South Africa, while government authorities conduct a thorough investigation into hydraulic fracturing, the technique that is used to extract the gas.
Growing awareness amongst communities

Georges Leclere, director of the Banff awards, said: "Liz Fish's incisive environmental journalism has made an outstanding impact in South Africa and around the world."
Leclere added that the jury was "delighted" to honour Fish, as she was the ideal recipient of the award.
During apartheid, Fish's work focused on issues of social justice, but recently her focus is on environmental awareness. She has won a number of awards as a Carte Blanche producer, and her work has prompted significant governmental and social action with regards to environmental crises.
Her award-winning 2009 story Fish Fraud investigated restaurants and wholesalers who were fraudulently labelling and selling fish, with a resulting significant impact on the local fish industry.
In 2010 the hard-hitting E.coli revealed how Western Cape rivers were being polluted by raw effluent which in turn soiled beaches. The story prompted the government to upgrade numerous sewage plants to protect South African rivers.
According to Fish, green issues on the African continent often come second to social and economic challenges.
"Having said that, there are so many amazing environmentalists doing huge amounts with minimal funding," she said. "We are seeing a growing awareness as more communities take on greening, recycling and general awareness and preservation of the environment."
Fish described the challenge to filmmakers is finding creative ways to make these issues accessible and entertaining.
"Green issues need to be part of sitcoms, soapies and game shows."
SA film festivals attracting international players
Africa's rich natural heritage makes it a premier destination for environmental film makers. In March 2011 South Africa hosted the annual Wild Talk Africa Film Festival, a premier international event for the global wildlife film making industry.
This year's Encounters documentary film festival will run from 9 to 26 June in Cape Town and Johannesburg. Showcasing 17 international films and 19 African productions, the festival will be attended by International filmmakers, as well as 25 local producers.
Source: MediaClubSouthAfrica   http://www.mediaclubsouthafrica.com/