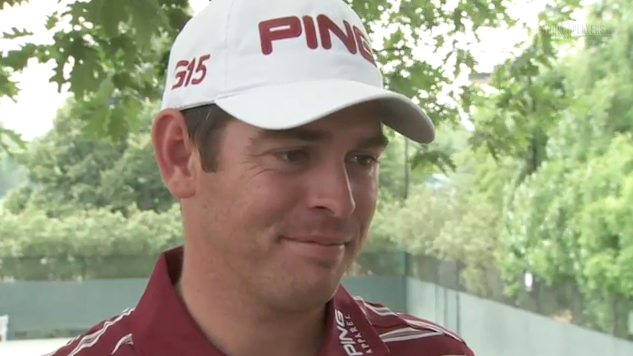 Check out an interview with South African golfer Louis Oosthuizen, made today at the US Open after the freak incident in which his and another player's golf balls landed right next  to each (a rare occurrence in the world of golf).
Louis and fellow golfer Graeme McDowell hit their tee shots and then wandered up the fairway to find that they had landed so close they were actually touching each other.
McDowell had to move his ball a club-length away for Louis to be able to hit his without hitting both. For those present this was apparently a very "interesting" situation in which McDowell had to ensure that his ball kept all its dirt in tact as it would've been illegal for him to clean it.
httpvh://www.youtube.com/watch?v=2PI9ahtoMBA