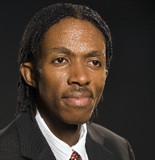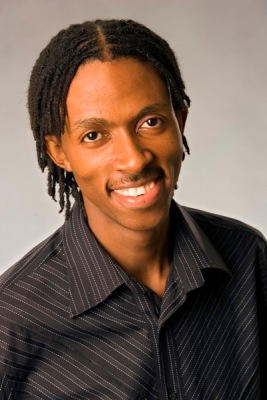 Brilliant South African bass baritone Vuyani Mlinde answers questions about his amazing voice, a family photograph and the importance of remembering your heritage. Vuyani will be appearing in London tomorrow night (Tuesday 28th June) at the Rosenblatt Recitals, London's only world-class concert season of opera and song…
1. Your career started a few years ago and you have been very successful so far. What's the best advice anyone ever gave you?
Honestly, I had much advice from my previous singing teachers, and from other singers and stage directors. The best advice I was given is that I need to stick with what is comfortable for my voice and I don't need to try to be like anyone else, but just to be myself!
2. How would you describe the relationship with your voice?
It's a learning process every time I sing because sometimes I surprise myself on how my voice keeps on growing and developing. I respect my voice by singing the right repertoire, so that I do not strain my voice.
3. Which has been your favourite operatic role so far?
Leporello – he's such a great character to play!
4. What is your earliest musical memory?
When I was a boy I had no real interest in singing – I much preferred football! At my primary school, the teachers decided who sang in the choir and we got no choice. My teacher told me I had to sing in the choir so I did, but didn't really want to. When we got to high school it was our choice if we sang in the choir and so I quit straight away! However, after six months I realised that the high school choir was actually very good and performed at a high level, in competitions and on tours, and that really appealed, so I rejoined. I enjoyed it after that… One of my most special musical memories was when I sang for the first time with an orchestra when I was 19yrs old in the Opera chorus; it felt really amazing to combine a voice with other instruments.
5. How important is it that you stay faithful to your cultural heritage?
Very important, because being faithful to my culture reminds me of who I am and where I come from.
6. Have you ever tried playing an instrument? If yes, how good were you at it?
No, but I would have loved to have had a keyboard and learned to play the piano when I was young.
7. What three items would you take to a desert island and why?
A photograph of my family, my score of Verdi's Simon Boccanegra (my absolute favourite opera – I love every moment of the music from the beginning to the end) and some clothes, because they are all I need to keep me going.
8. Do you cook? If so, what dish is your speciality?
I cook sometimes, and I particularly enjoy cooking lamb with mash potatoes and salad as those are my favourite foods and it's easy to cook!
9. If you weren't an opera singer what would you be?
An electrical engineer. All through high school I wanted to be an electrical engineer and thought that was what I would do, until my teacher told me I had a voice and could be a singer, then my ambitions changed…
Recital's page: http://www.rosenblattrecitalseries.co.uk/recital.aspx?key=115
Interview conducted by Rosenblatt Recitals