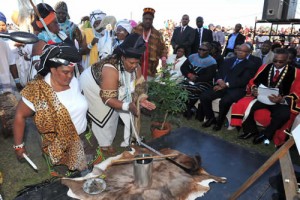 President Jacob Zuma received the Freedom of Makana Municipality from the Makana municipality in Grahamstown, the municipality's highest honour.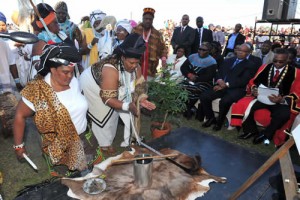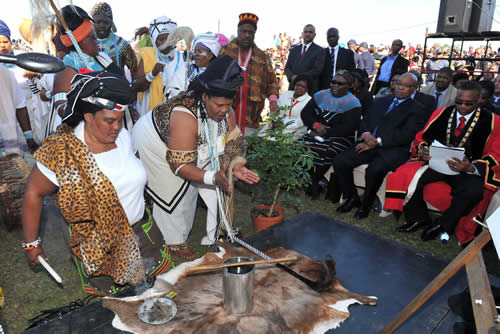 The municipality said the President is being recognised for his role in ensuring South Africa's successful hosting of the 2010 FIFA Soccer World Cup, and for his outstanding performance in the political sphere of the country, his contribution to the improvement of the quality of lives of other people and outstanding leadership and stewardship.
Mayor, Mr Zamuxolo Peter; said: "He selflessly gave up his own freedom for the sake of the freedom of the oppressed people of South Africa. He is among the leaders of the African National Congress who lived under difficult circumstances and was even imprisoned in Robben Island for a considerable time. Upon his release he left the country of his birth to continue with his quest for the liberation of his people outside South Africa.
"Through his undying spirit and that of others, South Africa became a free country with a constitution that is one of the best in the world. His contribution to development continued after 1994 as he served under different structures and portfolios of government. In 2009 he became the President of South Africa and continues to contribute to the improvement of the quality of life of other people''.
Makana was an astute warrior who relentlessly fought against the oppression of his people.
According to the President's website, "the President is humbled by the honour" and has received it "on behalf of all the people of South Africa."