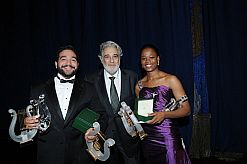 Pretty Yende, a graduate of the South African College of Music, has brought the country's opera singers into the spotlight by winning the prestigious Operalia Competition.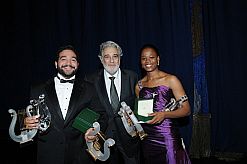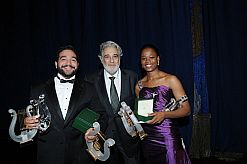 The event took place in Moscow, Russia, from 18 to 24 July 2011, at the Stanislavsky and Nemirovich-Danchenko Theatre.
Operalia took place in three stages with 40 contestants selected to compete during the quarter- and semi-finals from 18 to 23 July. Only 13 contestants made it to the finals on 24 July – these included past winners, Erwin Schrott and Rolando Villazon.
Founded in 1993 to give young, early-career singers exposure on an international scale, Operalia is held in a different city each year. This year was the 19th edition of the competition.
Yende, the only African to compete, won the US$30 000 (R200 000) first prize for best female singer, the $10 000 (R66 785) Pepita Embil Domingo Zarzuela prize and the audience favourite prize of a Rolex watch.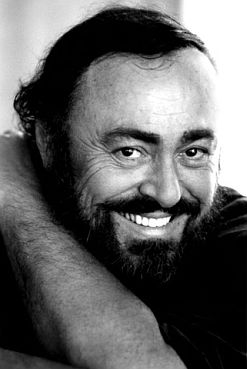 Plácido Domingo, world-renowned opera singer and founder of the competition, said: "My purpose in Operalia is to help identify not only the best voices, but also to discover those singers whose personalities, characters and powers of interpretation show that they have the potential to become complete artists.
"Individuals such as these become tomorrow's stars. This is why the jury is not exclusively made up of great singers, but also includes general managers, stage directors and casting directors."
Dreams do come true
The soprano, who currently resides in Milan, Italy, attributes her success to her sense of determination.
Yende said: "I spent five years applying for admission and was never accepted. I, however, did not part with my dream to compete in and win Operalia.
"I want to thank everybody for all the help, whether it was financially, personally or artistically."
Yende is a resident singer at the La Scala Opera Studio in Milan and has had a highly successful two years.
The soprano has won several competitions, including the Vincenzo Bellini International Voice Competition, Hans Gabor Belvedere Singing Competition, Montserrat Cabbalé International Singing Competition, and sharing first prize at the Savonnlina International Competition.
Yende performed Vincenzo Bellini's Beatrice di Tenda: O miei fedeli, with Domingo conducting the orchestra during the Operalia finals.
Bellini was an 18th century Italian opera composer.
Yende is billed to perform at the Arts Cape Theatre in Cape Town on 4 August 2011 and will be in four productions put on by the La Scala Opera Studio.
Legendary tenor
Domingo, who has dominated the opera scene along with José Carreras and the late Luciano Pavarotti for years, was honoured with the Russian Order of Friendship at the competition for his work in cultural exchange.
The three opera singers used to perform together as The Three Tenors.
With a career spanning 50 years, Domingo has won 12 Grammy Awards, performed 3 500 times and recorded more than a 100 opera concerts.
The tenor has also received an honorary knighthood from Queen Elizabeth II for his contributions to music and charity work.
He celebrated his half century in the music industry in May 2011.
Domingo has recently spoken out about music piracy after being appointed chairperson of the International Federation of the Phonographic Industry (IFPI).
The tenor said: "I was seeing my own royalties diminishing little by little. At first, I thought it was logical that old records sell less over time, but then I stopped receiving any royalties at all and I knew there was a problem.
"On my own, I couldn't do anything so when the IFPI asked me to help them, I immediately said yes."
Source: www.mediaclubsouthafrica.com