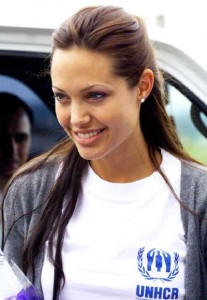 Angelina Jolie and Leonardo DiCaprio are poised to jet into Durban for the upcoming United Nations Climate Change Conference in three weeks time. They'll be joined at the 17th Conference of Parties (COP17) by a glittering assortment of other celebrities including movie star and fomer Californian governor Arnold Schwarzenegger, former US vice-president and active environmental campaigner Al Gore and Bono from U2.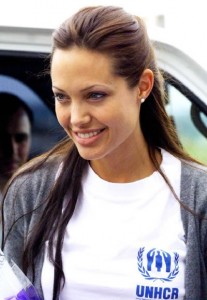 It's reported that all hotels in and around the South African city of Durban, and as far north as Salt Rock, have been booked out, and that the conference is due to earn the hospitality industry at least R500 million!
COP17 is the biggest event to ever happen in Durban with some South African media touting it as being "bigger than the World Cup", whilst a few bloggers have questioned whether this is "a conference or a film set" and declared that the jetsetting celebs in their private planes will make this conference "cause more emissions than it will cut".
Apart from being a movie star, mother to many, and wife to Brad, Jolie also happens to be a Unicef ambassador, and since she was named as Goodwill Ambassador for the UN's Refugee Agency UNHCR in 2001, she has visited more than 20 countries in the world to highlight the polight of millions of uprooted people and to advocate for their protection. Her interest in humanitarian affairs was ignited in 2000 when she filmed 'Tomb Raider' in Cambodia. This year alone, she has already conducted Goodwill Ambassador Field Missions to Afghanistan, Tunisia, Turkey, Malta and Italy.
DiCaprio is also a world renowned advocate of living a green lifestyle and saving the world from global warming.
In addition to numerous world leaders and international environmental experts like Green Peace's Kumi Naidoo, Friends of the Earth's Nimo Bassey, those attending will also include World Bank president Robert Zoellick, CNN founder Ted Turner, Virgin boss Richard Branson, UN Secretary General Ban Ki-Moon and eight Nobel Laureates, including Nobel Peace Prize winner Dr Rajendra Pachauri and South Africa's own Archbishop Emeritus Desmond Tutu.
A star-studded group of musicians will also descend on Durban for various shows including Grammy winner Angelique Kidjo and Mali afro-pop singer Salif Keita, and South Africans Hugh Masakela, Yvonee Chaka Chaka, Arno Carstens, rap star HHP and Ladysmith Black Mambazo.
The most spectacular music event will be on the eve of the conference at a free rally and concert at King's Park Stadium, hosted by Archbishop  Tutu.
The climate conference will run from 28 November to 9 December.

"It may seem impossible, but working together we can all rise to our responsibilities," says Maite Nkoana-Mashabane, Minister of Foreign Affairs of South Africa, and President-Designate of COP17/CMP7.
Since the United Nations Framework Convention on Climate Change (UNFCCC) was introduced in 1995, the Conference of the Parties (COP) to the UNFCCC have met annually to discuss and assess progress in dealing with climate change.
President Zuma took the opportunity at the G-20 Summit in Cannes, France,  last week to highlight South Africa's intentions for COP17.