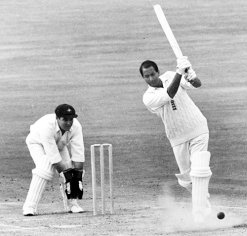 A celebrated batsman and an accomplished bowler, South African-born all-rounder Basil D'Oliveira passed away in England, his adopted country for over four decades.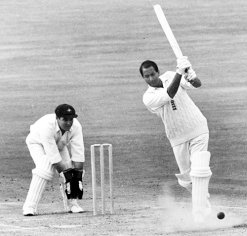 He died on 19 November, aged 80, after a long battle with Parkinson's disease.
The global cricketing community has reacted to the news with grief, and tributes have been carried in press publications from Chennai to Cape Town, and from Toronto and New York to Sydney and Auckland.
All contributors agree that he was a humble man who literally managed to change the course of history, albeit unintentionally.
"I had a great relationship with him," said Geoff Boycott, writing in The Independent. "Yes, he changed South African sport, and much more forever, but I simply remember a lovely man."
A great sporting journey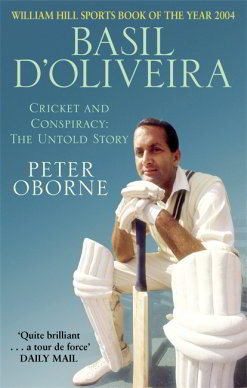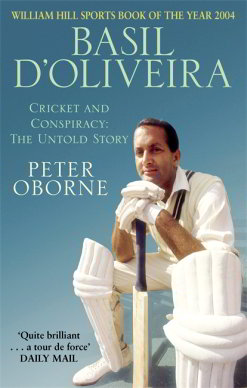 D'Oliveira emigrated to England in 1960 because non-white South Africans were not eligible for selection for international competition at the time.
Though he made 43 first class hundreds in his short professional career for his new country, D'Oliveira's inadvertent role in South Africa's blacklisting from international sport is as important as his direct contribution to the sport.
"In reaching the cricketing heights he did, D'Oliveira was a beacon of inspiration to anybody striving to overcome the drawbacks inherent in being born the wrong colour in the wrong land at the wrong time," wrote Rob Steen in a tribute on ESPN Cricinfo.
The first non-white South African to play English county cricket, D'Oliveira, or Dolly as he was affectionately known, debuted in the English test team in 1966 at the ripe old age of 34.
This milestone is still open to debate as D'Oliveira himself admits in his autobiography, Time to Declare, to lying about his age because he was afraid of being omitted as a result of his advanced years.
Despite this, he would eventually represent his new country in 44 first class test matches, and play four one-day internationals.
"His rise from a cricketing ghetto in Cape Town, to become a Test performer of the first rank represents one of the greatest journeys any sportsman has taken," wrote Simon Wilde in The Australian.
Setting history in motion
But it was the 1968 English tour to South Africa which made him a household name and set the course for his homeland's subsequent sporting future.
It was during the 1968 Ashes, that fiercely contested annual tournament between England and Australia, that the so-called D'Oliveira affair unfolded.
Dolly played in the first Ashes game and was excluded from the English team for the next three matches. Under pressure, he proceeded to score a magnificent 158 in the final test match at the Oval, which secured him a place for the planned 1968-69 tour to South Africa.
"Basil D'Oliveira's 158 at the Oval was not the greatest Test century I have ever seen," wrote Ian Wooldridge in the UK's Daily Mail. "But I doubt if there will ever be another which will so turn the world on its head."
South Africa's apartheid government would have none of it. In 1950 the ruling National Party passed the infamous Group Areas Act into law – this prohibited any racially mixed sports and even racial mixing of audiences taking place, except by government permit.
Catching wind of D'Oliveira's inclusion into the English team, the South African government pointedly refused his entry into the country. After some political rope-pulling and extensive media debate, England finally succumbed to the pressure and cancelled the tour.
D'Oliveira had dearly wanted to play in his country of birth, but his ambition was not to be.
"Privately, D'Oliveira was devastated by being excluded from South Africa, his dream of playing test cricket in his home country shattered, but publicly he handled the situation with dignity," wrote Huw Richards in The New York Times.
The event also sounded the death knell for South African participation in international sport for well over 20 years.
"The circumstances surrounding his being prevented from touring the country of his birth with England in 1968 led directly to the intensification of opposition to apartheid around the world," recalled Gerald Majola, CEO of Cricket South Africa.
Writing in the New Zealand Herald, Stephen Brenkley agreed. "His innocent but integral part in what happened led to the sporting isolation of the land of his birth, South Africa, and eventually the disintegration of the apartheid system."
Years of sporting isolation followed as country after country banned sporting interaction with South Africa. This period put paid to the international careers of many a talented South African sportsperson.
In the meantime, D'Oliveira continued with his cricketing career, helping England to regain the Ashes in Australia in 1970-1, and to retain the trophy in 1972 when the series was shared.
That was to be his last Ashes but he continued to play county cricket at Worcestershire. He scored 2 484 runs in total, at an average of 40.06, with five centuries and 15 half-centuries. Dolly also took 47 wickets in his international career at a respectable average of 39.55, only retiring formally from the sport in 1980.
"He was a man of true dignity and a wonderful role model as somebody who overcame the most extreme prejudices and circumstances to take his rightful place on the world stage," Majola said.
Captain of the black side
The talented young cricketer grew up in the colourful Malay suburb of the Bo-Kaap in Cape Town during the apartheid era. Although of Indian and Portuguese descent, he was classified as a coloured person and therefore barred from playing first class cricket in the 'whites only' cricket team.
Instead, he was relegated to the black national team which he also captained between 1956 and 1959, taking the team to Kenya and East Africa during his tenure. By 1958 he had scored 80 centuries, yet was frustrated at the lack of opportunity to test his growing cricketing prowess against international players.
Realising that he would never get that chance, and on the insistence of international patrons, among them cricket commentator John Arlott, Dolly and his family moved to England and soon became British citizens.
Remembered today
Described as unassuming and down-to-earth, in 1967 D'Oliveira was honoured by the annual publication Wisden Cricketers' Almanack as one of the five Wisden Cricketers of the Year. He shares the accolade with fellow South African cricketing greats Shaun Pollock, Gary Kirsten and Mark Boucher, to name a few, who have also received the award in the past.
Most cricketing specialists agree that D'Oliveira would probably have played even better cricket if he's been allowed the chance to compete on the world stage in his home country, and at an earlier age.
Today he is remembered annually when the Proteas, South Africa's national cricket team, and England slog it out for the coveted Basil D'Oliveira trophy. The Proteas have held the trophy since 2008.
Controversial British journalist Peter Oborne wrote an acclaimed biography of the all-rounder, titled Basil D'Oliveira – Cricket and Conspiracy: The Untold Story. Published by Little, Brown, the book won Oborne the 2004 William Hill Sports Book of the Year award.
"He never chose to become a hero," wrote Oborne, paying tribute to Dolly in the Sydney Morning Herald. "But destiny singled him out to play the central role in a sporting controversy and when put to the ultimate test, he responded to unbelievable pressure with a quiet dignity that spoke volumes."
A report in the Cape Times reveals that a film about Dolly's life and times is in the planning, and will come from the pen of Oscar winner Sir Ronald Harwood (The Pianist), himself a son of Cape Town.
Dolly was honoured by his old county team Worcestershire in 2003 when they named a new stand after him at their New Road ground.
He received an OBE in 1969, and in 2005 he was made a Commander of the British Empire by Queen Elizabeth II.
"Although it is difficult we will celebrate a great life rather than mourn a death," D'Oliveira's son Damian, himself a respected cricketer, said in a statement.
Source: www.mediaclubsouthafrica.com