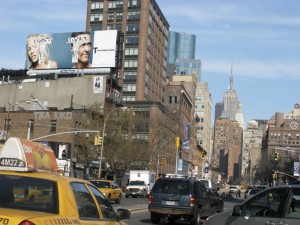 Yislaaik! America's in for a treat tonight. South African zef rappers Die Antwoord will be appearing on The David Letterman Show!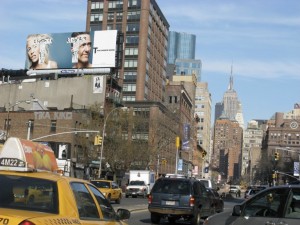 Although Die Antwoord have already attracted a cult following in the USA, this will be their first appearance on the popular US talk show which is syndicated around the world.
The Capetonian band – made up of the enigmatic Ninja, Yo-Landi Vi$$er and DJ Hi-Tek – are promoting their new album, TEN$ION, which is released tomorrow 7th February. View the trailer below.
They'll be blowing Letterman's socks off with the first single off the album, I Fink You're Freaky – which was uploaded to YouTube a few days ago and has already received over 1 million hits.
Some media (who'd never heard of Die Antwoord before!) claim they're a one-hit wonder. But looks like the controversial SA band are truly going places – even Katy Perry's been tweeting about the band, and South African Oscar winner Charlize Theron recently got turned on to one of Die Antwoord's previous controversial singles 'Jou Ma se poes in a Fishpaste Jar', after an American journalist introduced her to it.
If you're in New York, look out for Die Antwoord's billboard. And don't forget to watch Letterman tonight. For those in SA – it will be re-broadcast in the coming weeks.
Video: I Fink You're Freaky
httpvh://www.youtube.com/watch?v=8Uee_mcxvrw
Video: TEN$ION Trailer
Warning: not for the faint-hearted! Apparently the girl in the video is Yolandi and Ninja's daughter Sixteen.
httpvh://www.youtube.com/watch?v=-OLkICjlyuE
Click here to view Die Antwoord's USA Tour Dates for 2012