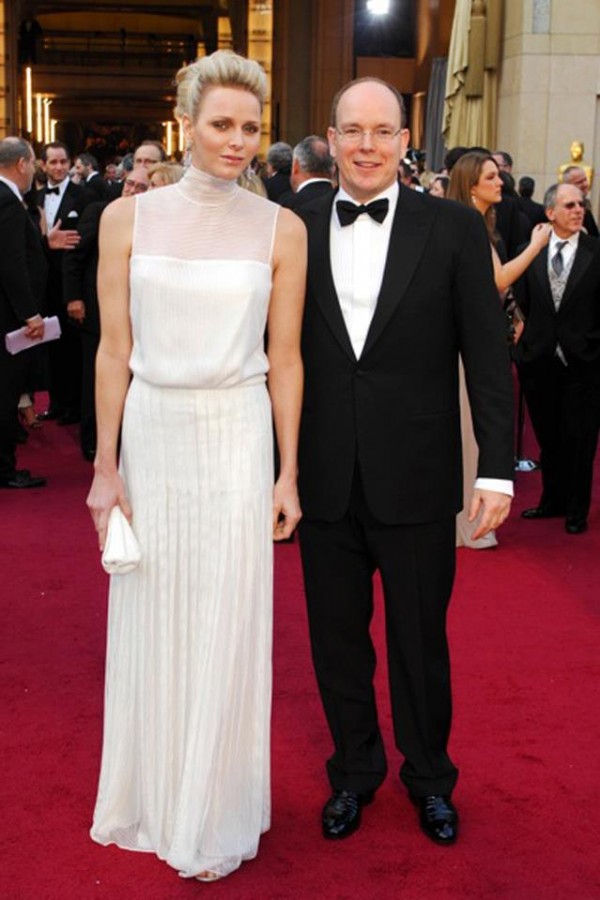 After weeks of speculation, the Monaco Palace has finally confirmed today that Princess Charlene and Prince Albert II will definitely attend tonight's 84th Academy Awards at the Kodak Theatre in Los Angeles. UPDATE: Princess Charlene and Prince Albert II have arrived at the Oscars.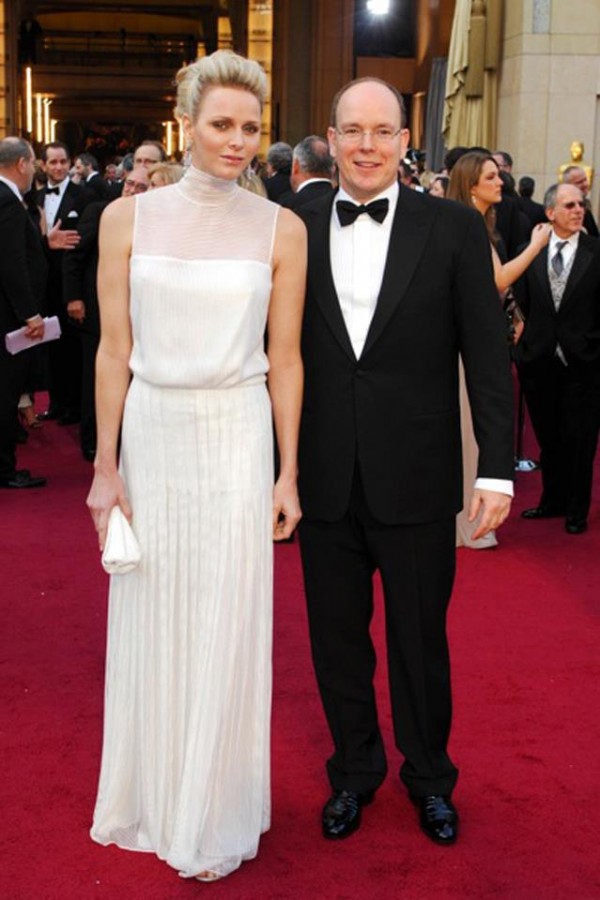 The statement read:
The Princely couple, invited by M.Robert A. Iger, Chairman and Chief Executive Officer of the Walt Disney Company, will attend to the Oscars this evening in Los Angeles.
The Prince Albert II of Monaco Foundation and Disneynature signed a global agreement in 2010 to help raise public awareness through films and documentaries on the emergency to protect the environment.
The night is sure to be special for the Prince – whose late mother, Grace Kelly, won an Oscar back in 1954 for her portrayal of Georgie Elgin in "The Country Girl", co-starring Bing Crosby – and for the Princess, who will hopefully get to spend some time with fellow Oscar winner and fellow South African Charlize Theron. The two have much in common – from childhoods in Benoni to being internationally recognised and famous.
Yesterday the Prince and Princess were at the Hotel Bel-Air in LA, enjoying a luncheon in their honour. Fellow diners included British actress Joan Collins, fashion designer Carolina Herrera and a glittering set of other Hollywood players.
The luncheon was prepared by world famous chef Wolfgang Puck, who happens to be the official chef and caterer of the Oscars Governors Ball tonight (for the 18th year running). He has said this year's menu will be laid-back with 'comfort food' like mini-hamburgers, mini-baked potatoes, truffled mac 'n cheese, caviar (of course, you know what a comfort food that it!) and lots of dessert…including a 3D dessert that will require the Oscar guests to put on 3D glasses before eating it!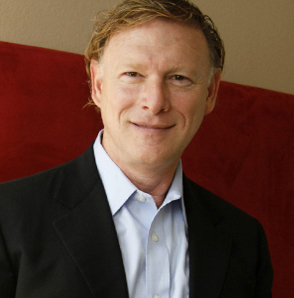 And while there may no big South African movies (shame that 'Skoonheid' didn't make it to the final cut) or big stars (shame that Charlize wasn't nominated for 'Young Adult')…there is one South African who will be playing a vital role at the Oscars Governors Ball, and that's Gary Levitt, vice-president of Sequoia Productions who are responsible for putting together the big event.
According to Sequoia's website "Not only do we love throwing the biggest Hollywood party of the year – we've been doing it for twenty-three years now."
So Charlene will be in very good hands tonight!
For more information about the Oscars, or to watch behind-the-scenes footage at the Governors Ball, click here.