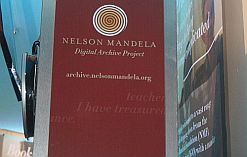 The life of Nelson Mandela is now freely accessible to the global public, as his Digital Archive Project, containing thousands of documents, photographs and videos, is now live on the internet.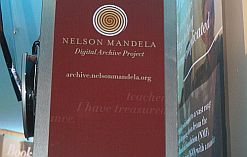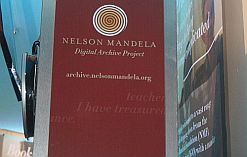 Google, the internet and software corporation, through its partnership with the Nelson Mandela Centre of Memory (NMCM) set up the digital exhibition.
With a R8.6-million (US$1.25-million) cash injection to the NMCM, which is in Johannesburg, in 2011, Google aimed to help preserve and digitise Mandela's story. Along with historians, educationalists, researchers and activists, users now have access to extensive information about the life and legacy of the first black president of South Africa, a world icon for peace.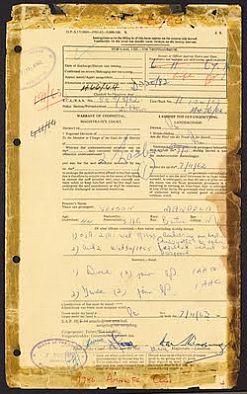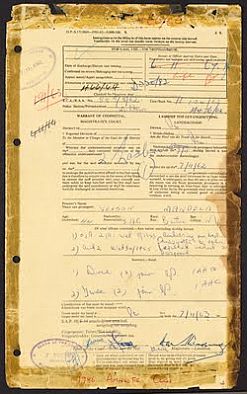 This new online multimedia resource includes Madiba's correspondence with family, comrades and friends, and extensive notes he made while in prison. It also has his diaries, written during his 27 years in prison, as well as notes he made during negotiations to end apartheid.
"The archive currently includes over 1 900 unique images, documents and videos, and will grow over time," said Luke Mckend, the country manager of Google South Africa.
"South Africans from all walks of life can now engage with important parts of our country's history, for example, reading handwritten pages of a letter smuggled from Robben Island in 1977, or seeing warrant documents that sent Mandela to jail first for five years and then for life," he said.
Photographs
Apart from material written while Mandela was in prison, the archive also has the earliest known photograph of him, rare images of his cell on Robben Island in the 1970s, as well as previously unseen drafts of his manuscripts for the sequel to his autobiography, Long Walk to Freedom.
"It is invigorating to see our combined efforts become a reality," said Verne Harris, the head of memory programming at the centre.
"This digital initiative will make it possible for us to reach the full spectrum of our stakeholders, from the global elite to systemically disadvantage South Africans. Visitors can search and browse the archives to explore different parts of Mr Mandela's life and work in depth: Early Life, Prison Years, Presidential Years, Retirement, Books for Mandela, Young People, and My Moments with a Legend," he said.
Steve Crossan, the director of the Google Cultural Institute, added: "The Mandela Digital Archive project shows how the internet can help preserve historical heritage and make it available to the world. We've worked closely with the NMCM to create an interactive online experience with powerful search and browsing tools, so that users can explore Mr Mandela's inspiring life story."
Law office

A photograph, which is regarded as the earliest known taken of Nelson Mandela, is housed in the Nelson Mandela Centre of Memory and features him in a class photograph of Healdtown, the Wesleyan College he attended in 1937 and 1938. (Images: Nelson Mandela Digital Archive Project)
Speaking at the launch of the archive, Naledi Pandor, the minister of science and technology, said: "Sixty years ago, in 1952, Nelson Mandela was admitted as an attorney and opened South Africa's first black law office. Today, we appreciate his huge contribution to bringing peace and reconciliation to South Africa."
About Mandela, she said: "He is an inspiration to us all. His qualities as a person inspire us. And they inspire our children. It is a pioneering step to digitise Mr Mandela's own records and to post them online. Mr Mandela has made his own intellectual property available to all. The digital world offers an important bridge between access to information and no or inadequate access.
"These archives form part of this knowledge enterprise and allow the world to draw on Mr Mandela's example of leadership and humility," she added.
Paul Mashatile, the minister of arts and culture, added: "Our support for this project is informed by our understanding that as we advance our programme of nation-building and promoting social cohesion, it is important that we continue to preserve our cultural heritage and in particular our liberation heritage."
Democracy
It was equally important to celebrate and draw lessons from those who had helped shape the democratic South Africa.
"Through this project we are sharing former president Nelson Mandela's proud legacy of selfless and dedicated service to humanity. We are spreading his message of love for one another, of reconciliation, of equality, freedom, democracy and dignity for all. This is the message that is a defining character of former president Mandela and his generation of freedom fighters."
He said that through the Digital Archive Project on-going efforts to promote dialogue and social justice would be strengthened.
The partnership between the NMCM and the internet group was first announced on 8 March 2011 at the Nelson Mandela Foundation in Houghton, Johannesburg.
By: Romaana Naidoo
Read more: www.mediaclubsouthafrica.com