Archbishop Desmond Tutu has pulled out of a South African event at the last minute because he does not want to share a platform with Britain's former Prime Minister Tony Blair.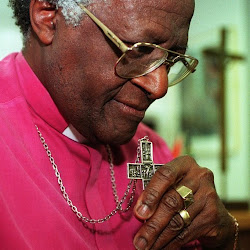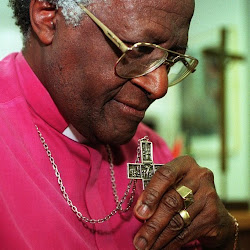 The Nobel Peace Prize winner was due to speak at The Discovery Invest Leadership Summit on 30 August at the Sandton Convention Centre, along with other noted local and international speakers.
The Archbishop's spokesman, Roger Friedman, announced that "the Archbishop is of the view that Mr Blair's decision to support the United States' military invasion of Iraq, on the basis of unproven allegations of the existence in Iraq of weapons of mass destruction, was morally indefensible."
Tony Blair's office has released the following official statement in response:
"Obviously Tony Blair is sorry that the Archbishop has decided to pull out now from an event that has been fixed for months and where he and the Archbishop were never actually sharing a platform.
"As far as Iraq is concerned they have always disagreed about removing Saddam by force – such disagreement is part of a healthy democracy.
"As for the morality of that decision we have recently had both the memorial of the Halabja massacre where thousands of people were murdered in one day by Saddam's use of chemical weapons; and that of the Iran-Iraq war where casualties numbered up to a million including many killed by chemical weapons.
"So these decisions are never easy morally or politically."
And the Summit organisers themselves have announced on their Facebook page:
"The Discovery Invest Leadership Summit is a platform for local and international thought leaders to express diverse views and stimulate discourse.
"Archbishop Desmond Tutu's contribution would have been invaluable and it is deeply regrettable that he will no longer participate in the Summit. He is an esteemed global icon and his absence at the Summit will be felt."
Other speakers at the Event include Garry Kasparov – chess grandmaster, writer and political activist who was a child chess prodigy by the age of seven; Sir Terry Leahy – former Tesco chief executive; and Sizwe Nxasana, CEO of FirstRand Limited.