"Searching for Sugar Man", about two South Africans who set out to discover what happened to their unlikely musical hero, is picking up awards and new fans for 1970s rock 'n roller Rodriguez all over the world.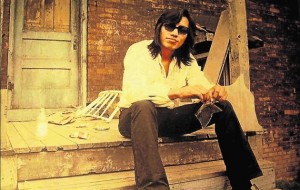 The title of the documentary takes its inspiration from one of the tracks off Rodriguez' Cold Fact album, an album released in 1971 and which went on to become the soundtrack for the youth of 1970's and 1980's South Africa.
In a remarkable twist, whilst Rodriguez was regarded as a huge star in South Africa, more beloved than the Rolling Stones, he had no idea about his fame in SA…and nobody outside of SA had heard of him…until now.
Rumours had circulated that Rodriguez had committed suicide, so two SA fans set out to uncover the truth. They were delighted to discover the singer alive and well, and have compiled this inspirational documentary "Searching for Sugar Man" which resurrects his voice for an eager new audience, and has already garnered several awards including Special Jury Prize at the Sundance Film Festival.
Watch "Searching for Sugar Man" Video Trailer:
httpvh://www.youtube.com/watch?v=QL5TffdOQ7g
Listen to 'Cold Fact' tracks:
httpvh://www.youtube.com/watch?v=4EPf7_MhvLM