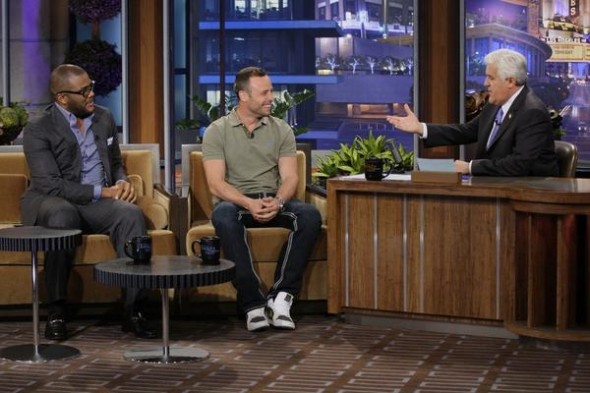 Oscar Pistorius has been the toast of America in the last few days, appearing on both Jay Leno's "The Tonight Show" (video below) and Larry King's "Larry King Now".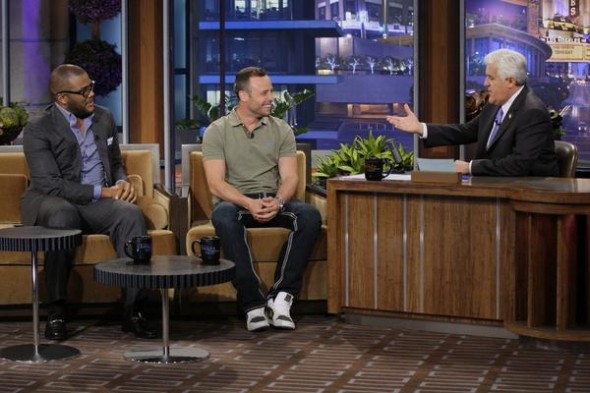 After appearing on Leno's show, fellow guest Tyler Perry tweeted: "On @JayLeno tonight talking about Alex Cross. I met one of my heroes, @OscarPistorius." And during the interview, Tyler didn't hold back with his admiration for Oscar. When the Olympian and Paralympian graciously acknowledged the family, friends and team mates who've helped him make such an impact on the world athletic stage, Tyler jumped in and reminded him that it was he who "had the will".
It was mutual admiration. Oscar tweeted that he felt "privileged to meet the one and only @TylerPerry". He was also excited to be invited by Jay Leno to view the talk show host's impressive 100-plus car collection which includes a Lamborghini and McLaren F1.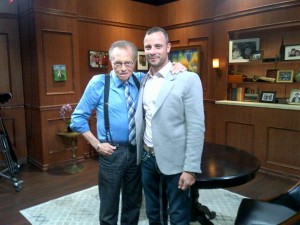 The 25-year-old South African has been courted by international celebrities since his elimination in the 400 m semi-finals of the Olympics. Fans such as actor Samuel L. Jackson and talk show host Piers Morgan tweeted their admiration.
During the Leno interview, Oscar revealed that before embarking on his trip to the USA, he was in Scotland enjoying a game of golf with yet another famous American – swimmer Michael Phelps.
And it's not just celebrities who Oscar's been inspiring. Back home, he's inspired a street artist to create a fantastic work of art – see the picture below.
For South Africans who missed Oscar Pistorius' appearance on Jay Leno's show, it'll be aired on CNBC Africa on Thursday night (11 October) at 10 pm.
Don't miss Oscar Pistorius on 'The Tonight Show with Jay Leno' at 10pm, 11 October, only on DSTV channel 410!

For those outside SA who missed the show, watch the Video of Oscar Pistorius on Jay Leno's Show here – Part One: