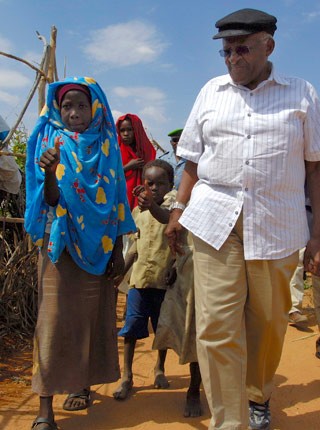 Archbishop Desmond Tutu has called on each one of us in the international community to pledge an end to child marriage. In a heartfelt video, the Archbishop and Mary Robinson, former President of Ireland, deliver their message of hope for millions of girls all over the world who are being married off before the age of 18.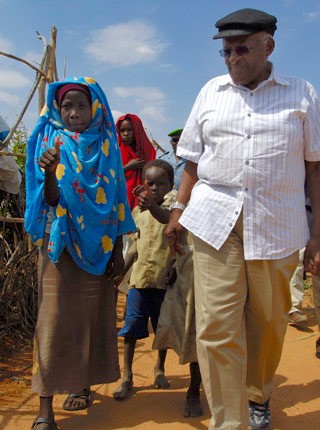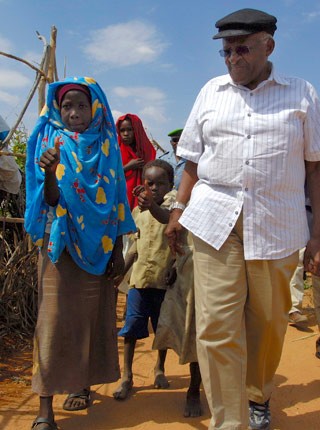 Their message was broadcast today – in newspapers and multimedia – to tie in with the first ever International Day of the Girl (#dayofthegirl).
"Every three seconds another girl becomes a child bride," says Tutu. "If we don't change things, that's 100 million girls in the next decade."
The tragedy of the traditional practice of child marriage (#childmarriage) is not only that it prevents each of these young brides from fulfilling their potential, but that their family, community and society suffer as a result.
Although parents may feel they are doing the right thing to protect their daughters and marry them off, these young girls – who often have no say in the matter – will in reality "be vulnerable to ill health, violence, inadequate education and poverty – as will their children", according to The Elders.
"The empowerment of girls holds the key to development and security for families, communities and societies worldwide."
Archbishop Desmond Tutu
Chaired by Archbishoop Tutu, The Elders is an independent group of global leaders who work together for peace and human rights. Its members include former American President Jimmy Carter and former UN Secretary-General Kofi Annan amongst others. The group was founded in 2007 by former South African President Nelson Mandela, who remains an Honorary Elder.
The Elders are working with Girls Not Brides to raise awareness about child marriage – to give voice to girls at risk of child marraige, to spare them such a life and defend their rights to health and education, and give them opportunities to unlock their potential.
Studies have shown that the longer girls stay in primary school, the higher their earning potential becomes once they're adults.
"Every extra year of secondary school will boost her income even more," says Tutu. "If we succeed in empowering girls, we'll succeed in everything else."
WATCH VIDEO
Watch Mary Robinson and Desmond Tutu as they celebrate Day of the Girl:
CLICK HERE to help end child marriage