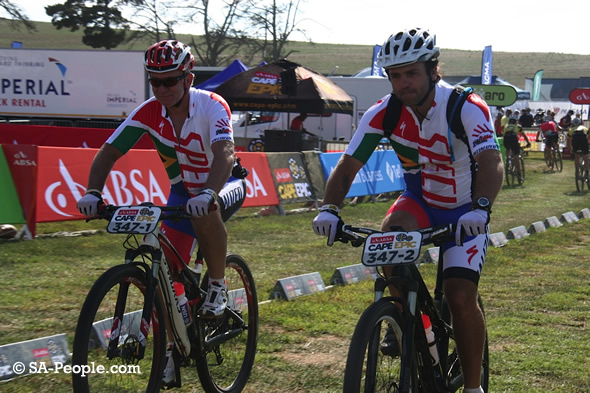 It was a bittersweet win today at the Absa Cape Epic for defending champion Christoph Sauser of Switzerland. In the last two years he won this same race, cycling with the brilliantly talented Burry Stander who was tragically killed by a taxibus whilst training earlier this year.
Burry's presence was very much felt throughout the duration of the Epic (17-24 March), with the most poignant moment being on Day One when Burry's dad Charles Stander began his race, riding in memory of his 25-year-old son who should have been alive and defending his title.
Burry's mum Cheryl Stander tweeted: "The support 2day was amazing I had goosebumps the whole way. Pretty sure Burry has the biggest smile looking down. #thankyou -Having said that being at the #AbsaCapeEpic2013 without Burry still seems unreal and my heart still breaks with every thought of the reality of why we are here and riding."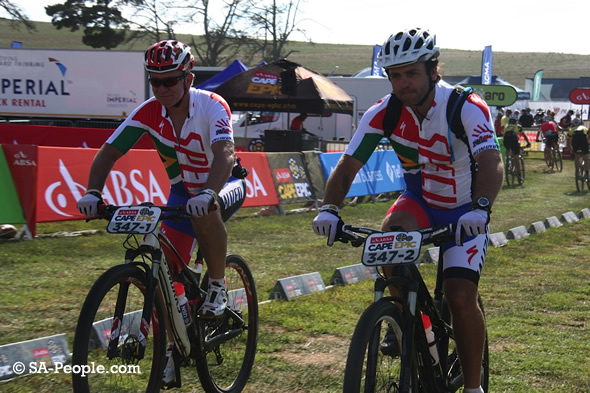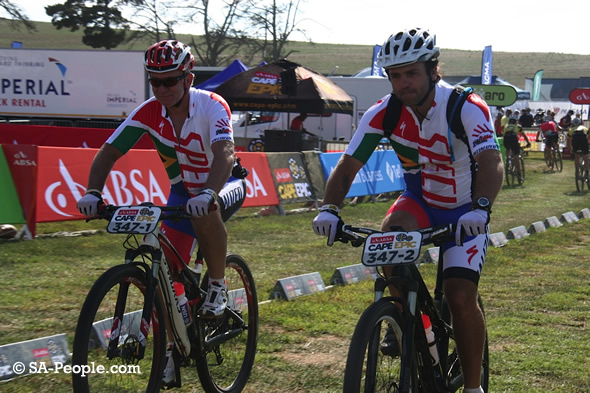 Sauser, who won the Epic with a new partner, admitted he didn't race this year to win for himself -"we were riding for Burry's family, and all the kids who sent us messages of support".
As the Epic consists of two-rider teams, Sauser was forced to find a new partner after Burry passed away…and he found the perfect one in Olympic champion Jaoslav Kulhavy of the Czech Republic…who also shared a link with Burry. They had ridden together for Team Specialized.
Kulhavy revealed that after Burry passed away, he received a message from Sauser saying "let's win the Cape Epic for Burry". He said "I could not refuse."
The two rode as the Bury Stander-Songo team. (Songo is a charity for disadvantaged township youngsters.)
The all-South African team, including Philip Buys who rode with Burry in the Olympics, became the inaugural winners of the Burry Stander Memorial Trophy (which is awarded to the top African riders).
Numerous South African celebrities took part in the event, including Joel Stransky, Okkert Britz and Vanessa Haywood.
The Cape Epic is divided into five categories: Men, Ladies, Mixed, Masters and Grand Masters. The two mountain bikers must stay together at all times as they ride through various spectacular routes, encompassing around 800 km of unspoilt nature in the Western Cape and climbing approximately 15,000 m over magnificent South African passes.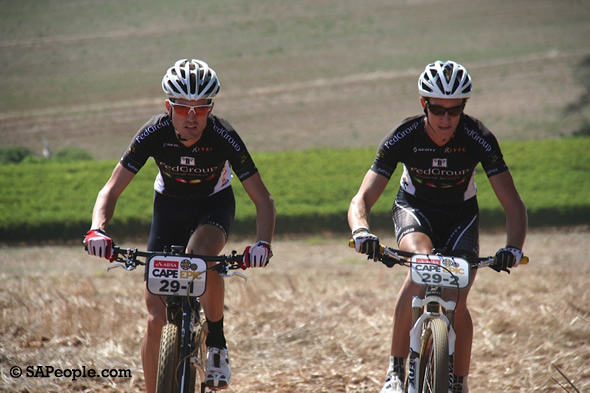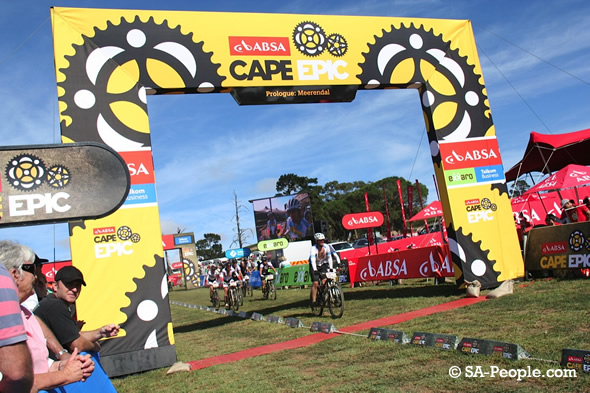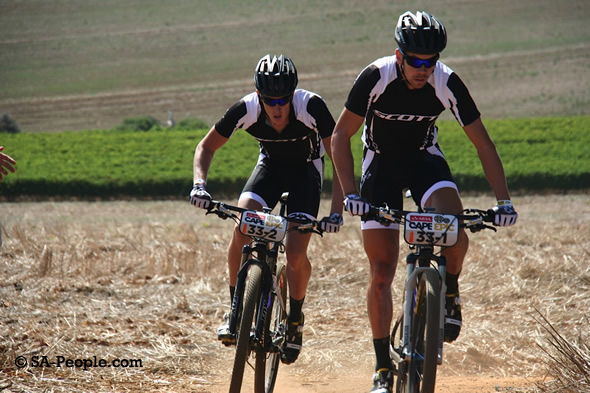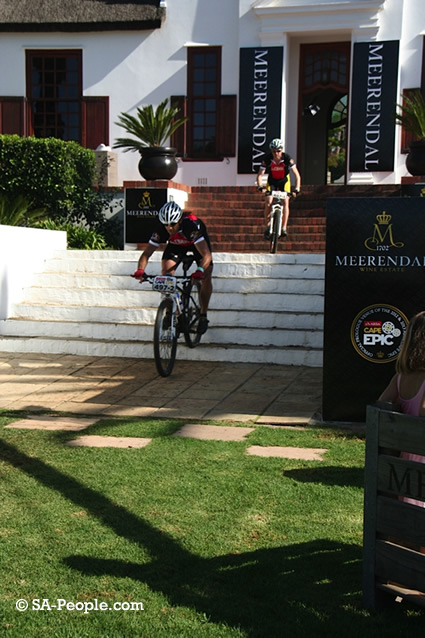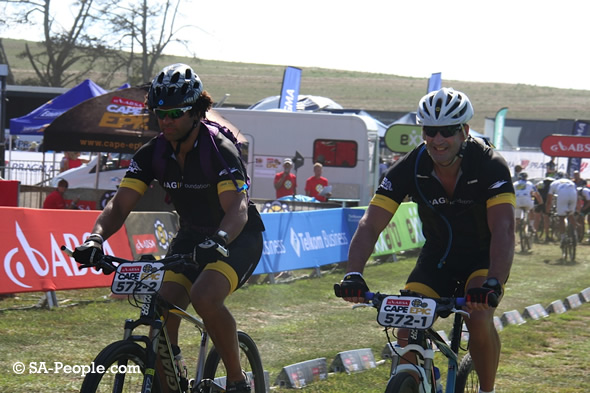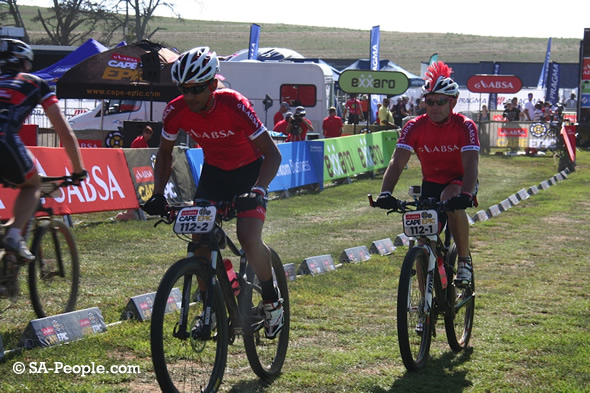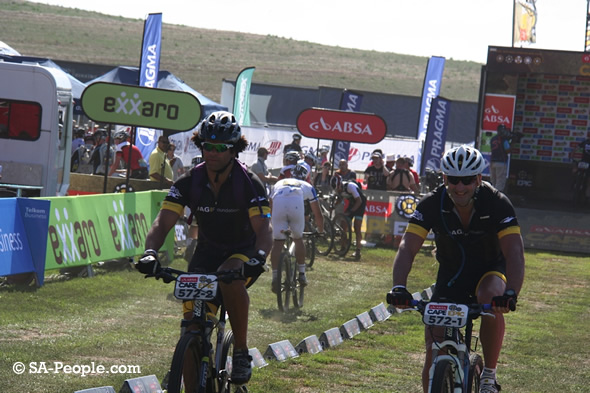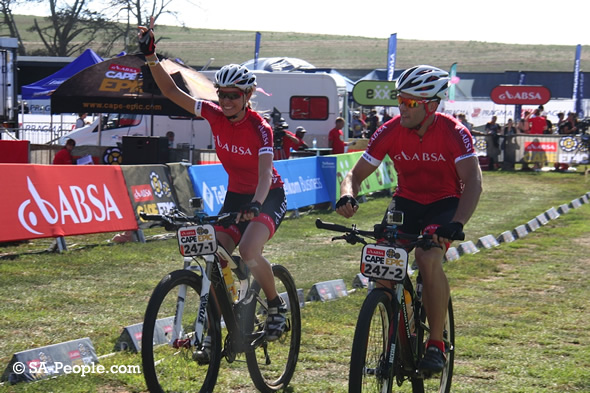 For a full list of winners, click here.