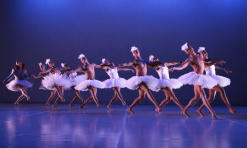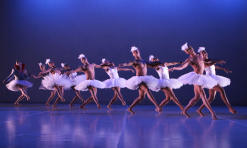 The reciprocal leg of the bilateral cultural exchange Saisons croisées France-Afrique du Sud, which began in June 2012, swings into action between May and December 2013.
The two-year-long programme was instigated by presidents Jacob Zuma and Nicolas Sarkozy, and it is based on similar successful events that have already taken place between France and Vietnam, Croatia, India, Russia and Brazil.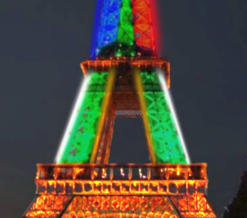 The aim of the project is to foster a deeper mutual understanding and respect for the cultures of partner countries. South Africa is the first sub-Saharan country to share a season with France.
Events will take place in a wide range of categories, including contemporary art; architecture; theatre; political discussion; literature, gastronomy; astronomy; and sport, among others. Towns and cities such as Paris, Lyon, Bordeaux, Nantes, Saint-Malo, Strasbourg, as well as Réunion Island, will benefit from the exchange.
More than 800 South African artists, musicians, dancers, actors, will be jetting off to France over the next eight months. Participants were chosen through a call for applications, which were scrutinised by Laurent Clavel and acclaimed South African tenor Bongani Tembe, the two commissioners-general. They then made recommendations to the joint organising committee.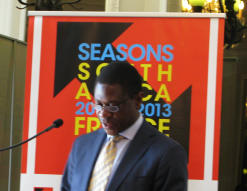 There are around 150 events on offer, but this number and the number of participants is expected to rise, however, as the programme is still open to change. The final tally may come to over 1 000 artists and around 200 events.
They will include 250 dance and theatre performances, 50 films, 100 music concerts, 35 workshops, 30 exhibitions, 40 residencies, and 150 wines.
"This will create new markets for our cultural goods and services," said arts and culture minister Paul Mashatile at the launch of the South African season in Johannesburg on 6 May. "This will unleash the potential of the arts, culture and heritage sector to contribute to economic growth, job creation, and sustainable livelihoods, in line with our Mzansi Golden Economy strategy."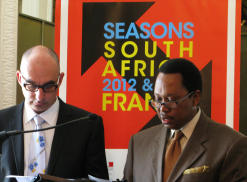 "All over France, people will be talking about South Africa," said newly appointed French ambassador to South Africa, Elisabeth Barbier. "They are waiting to discover the cultures of South Africa, which is sometimes an unknown country."
Cultural collaboration
Each of the two partner countries takes a turn to showcase its creative talent in the other country, and the first leg, with French cultural and artistic activities on show all around South Africa between June and November 2012, was hailed as a great success.
"All of the activities that were undertaken as part of the French season last year were received most warmly by South Africans," said Mashatile.
Projects included a collaborative photography initiative known as the Social Landscape Project, which involved French and South African photographers capturing images related to land issues; an exhibition titled The King's Map, Francois le Vaillant in Southern Africa: 1781-1784; the Keiskamma French Festival, where young local musicians presented music pieces by French composers, and more.
One of the highlights of the coming season will be the illumination of the Eiffel Tower, a landmark visited by 71-million people in 2011, in the colours of the South African flag. This will happen during the season's opening week from 28 May to 3 June, and again on 16 June – Youth Day in South Africa – and from 15 to 21 July over the period of former president Nelson Mandela's 95th birthday.
"There's a rich diversity in the programme," said Tembe. "It's also varied in the calibre of artists – from Hugh Masekela, Johnny Clegg and Ladysmith Black Mambazo, to grassroots community-based artists such as musicians from the Cape Flats."
South African literature will also come under the spotlight, said Clavel. "At 69 public libraries all across Paris, the focus will be on writing from South Africa, and 12 distinguished poets, including Finuala Dowling, Kgositsile Keorapetse and Gabeba Baderoon, will perform at the Biennale of Poets in Val de Marne."
Other events include an exhibition of Australopithecus sediba at the Toulouse Museum; a rugby match between France and the Springboks; tastings of South African wine; and a series of seminars dedicated to water and the environment. A more detailed programme (docx, 852KB) is available online.
By: MediaClubSouthAfrica.com reporter
Source: www.mediaclubsouthafrica.com