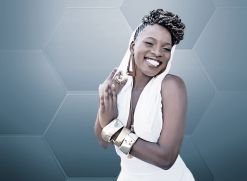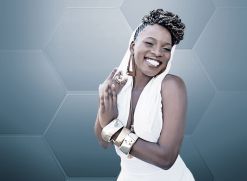 We all give Lira and The Parlotones credit for enriching our souls with their songs. But less often do we give a thought to the songwriters and composers behind the hit makers' music.
This is the reason the Southern African Music Rights Organisation (Samro) has decided to acknowledge the creators of music in their inaugural Wawela Music Awards, which will take place next month.
Artists, media and gatekeepers of the music industry gathered at the Urban Tree in Johannesburg on Tuesday, 21 May, for the announcement of the nominees.
Sipho Dlamini, Samro's deputy CEO, says the awards are the first of their kind in the country as they specifically recognise South Africans who create and write music. "There are plenty of awards, such as the Sama, Channel O and Metro FM awards but none of those recognise composers."
Wawela's unique feature is that it is not segmented according to musical genre.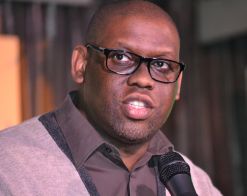 He says that as an organisation that represents composers, it is only right to recognise those who have done well. "We are helping to promote their work as composers, which mean they will do more work, more business and get more interaction with the industry."
The Wawela Music Awards – the name is taken from the Zulu word meaning "go beyond" – is the brainchild of Samro CEO Nicholas Motsatse. When the organisation celebrated its 50th anniversary in 2011, he wanted to create an awards ceremony that recognised composers, songwriters and performers who have made their mark internationally and across various media.
These don't only include recorded albums but also compositions for radio and television adverts, and opening themes for television series and documentaries. The awards were open to anyone whose work had been published or broadcast, no matter how little known they may be.
Samro received more than 200 submissions, of which 27 finalists were nominated across nine categories. James Barnard, known for his African-themed compositions, and songstress Lira each garnered three nominations; more than any other nominee.
A further four categories, under what Samro calls the special awards, will recognise composers and publishers who have made a considerable contribution to South African music over a number of years. These are the lifetime achievement, breaking through borders, publisher of the year and prolific catalogue of works awards. No nominees were announced for these categories and the winners will be revealed at the ceremony.
Celebrating creativity, not popularity
Nothende Madumo, who has been nominated in the best female artist and composer category, says the awards are refreshing as they seek to celebrate the artists' creativity and not their popularity. She adds that such recognition is crucial to an artist's development. "We need artists to sit down and write songs and to really put in work."
The Mafikeng-born singer, known for her urban soul sound, is heavily involved in the creation of her music. She can often be seen writing, composing and even producing. But Madumo does not prevent others from contributing to her music. "If we are in the studio and vibing I do not say 'Oh no, because I write, you can't write'. We really go with the flow and create organically."
She is meticulous when it comes to preparing for a studio recording or even a live performance. "I literally rehearse an entire performance at home before I present it to the band."
Madumo has already taken her talents to the US, where she's lent her lyrics and voice to soul singer Frank McComb's upcoming album. He had allowed her to express her ideas while they worked on a song together. "It's humbling that he recognises me as a writer and not just as a singer."
She hopes this will be the break that will allow her to branch out internationally.
Madumo is currently working on a new album titled Brave Heart and will be shooting a live DVD in July.
"With passion everything unfolds naturally"
She attributes her success to the passion she has for making music. And she has a knack of revealing that passion in her work. "It keeps me wanting to learn. I never feel like I know it all. I am excited about performing and getting into different spaces in the studio and performing at different levels."
Madumo's approach to music does not compel her to seek the validation that will make her feel like an artist. She truly feels like a musician because she lives in the music. "I just sink myself into it. I never go into the studio and say we need a hit or we need a radio single. I just create organically."
She may not be the biggest selling artist in South Africa but Madumo is happy doing what she loves. "I painted my fridge with chalkboard paint. I literally write set lists and stage planning on my fridge. It is a lot of fun for me. It is not just work."
Awards can be bigger next year
Despite the enthusiastic reception the Wawela Awards have received from artists, Dlamini believes the project has space to grow even bigger in the future. He says those talented composers and writers who did not submit their work either did not receive the communication or did not commit themselves as they were not sure what to make of the awards.
Dlamini says that once the awards are over, Samro will already start planning for next year's ceremony. "The first thing to do afterwards is to sit down and reflect on what we managed to do and what we did not manage to do. Then we can take that back and improve it to make it bigger and better next year."
The venue for the awards is being kept a secret for now and will only be revealed closer to the ceremony, which will be held on Friday, 28 June.
The nominees are as follows:
· Best soundtrack in a feature film or theatrical documentary:
Daniel Baron nominated for Wrongfully Detained
Philip Miller nominated for Leaving Father
Sven Larsen nominated for Afro Slow
· Best song or composition in a television production:
Alan Lazar nominated for Scandal
Gregory Reveret nominated for Loxion Kulca Roots
James Barnard nominated for Limpopo
· Best song or composition in a television commercial:
David Waugh nominated for the Toyota commercial
James Barnard nominated for the Sunlight Liquid commercial
Louis Enslin nominated for the Outsurance commercial
· Best song or composition in a radio commercial:
James Barnard nominated for the White Star commercial
Claude Gombard nominated for the Coke Malawi commercial
Rene Veldsman nominated for the Shoprite commercial
· Best creative album of the year:
Coenie De Villiers nominated for Hart van Glas
Black Porcelain nominated for Invincible Summer
Lira nominated for Return to Love
· Songwriter of the year:
Wendy Oldfield
Joshua Kempen
Lira
· Best South African duo/group:
Lonehill Estate
Tumi and the Volume
The Soil
· Best female artist and composer/co-composer:
Lira
Nothende Madumo
Black Porcelain
· Best male artist and composer/co-composer:
Daniel Baron
Johnstone Mnyandu
Claude Gombard
By: Shamin Chibba
Source:www.mediaclubsouthafrica.com