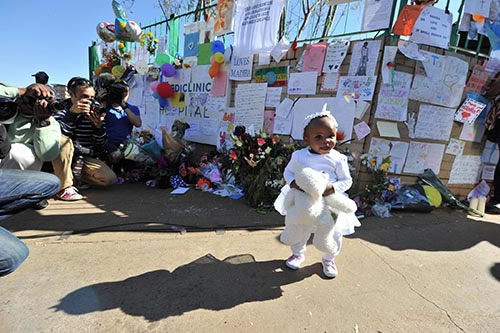 South African President Zuma has denied media reports that the former President Nelson Mandela is in a vegetative state.
The President's office clarified that Madiba remains under the care of a multi-disciplinary panel of South African medical experts who are attending to him on a 24-hour basis.
President Zuma visited Mandela in hospital yesterday afternoon and reported that he remains in a "critical, but stable condition".
According to a statement from the President's office "the doctors deny that the former President is in a vegetative state." Yesterday it was claimed by various media sources that a court paper revealed Mandela has been on life support machines for the past couple of weeks.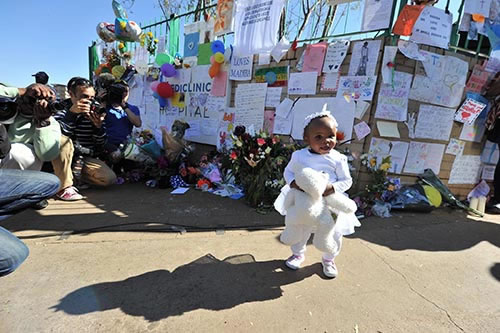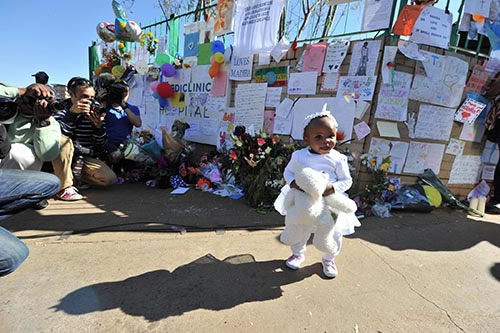 After his visit to the hospital yesterday, President Zuma again thanked the nation and international community for their support, saying: "We appreciate all the love and compassion. Madiba is receiving the best medical care from a multi-disciplinary team of health professionals who are at his bedside around the clock. He is well looked after."
He also reiterated his call for all South Africans to make their own tribute to their beloved Madiba by volunteering 67 minutes of their time on Nelson Mandela Day – 18 July – to help communities and help make South Africa a better place.
The theme for this year is "Take action; inspire change; make every day a Mandela Day", and the focus is on food security, shelter and literacy.