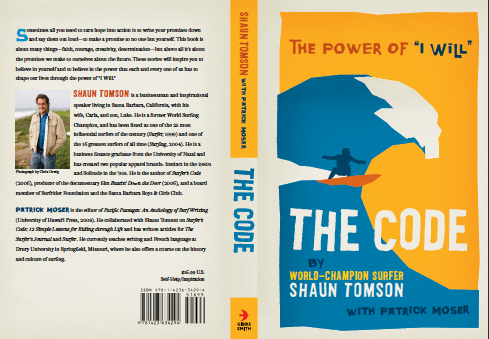 South African surf legend Shaun Tomson is launching his new book – The Code, the Power of 'I Will' – in California this week.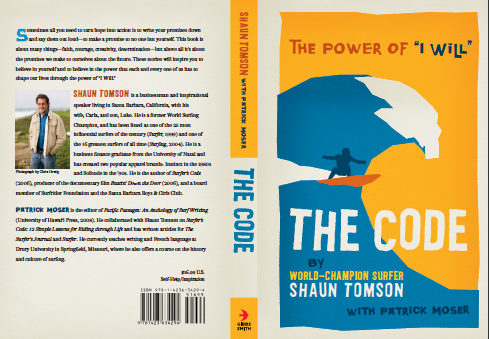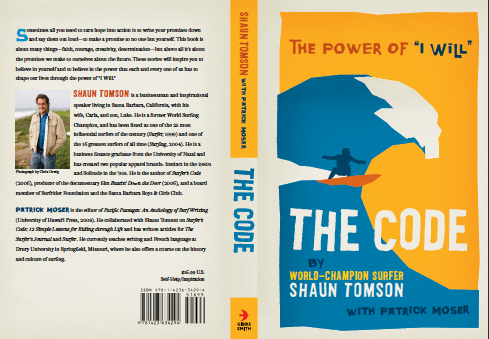 The code is a simple strategy for confronting everyday challenges and making positive, life-changing decisions. In the book, Shaun uses twelve of his personal stories to share the power of "I Will". This is the code that has enabled him to reach the heights of professional success, and also helped him cope and make his way through the deepest of griefs, losing his teenage son Mathew.
"All you need to turn hope into action is to write your promises down and say them out loud—to make a promise to no one but yourself. The Code is about many things—faith, courage, creativity, determination—but above all it's about the 12 promises we make to ourselves about the future. " – Shaun Tomson
According to Shaun the book was inspired by students at a small independent school in Santa Barbara, California, which is where he now lives with his wife Carla and son Luke.
After speaking to the pupils, he asked them to create their own code and vision of their future. He told them to take 20 minutes to think about their goals, and to write them down. Each sentence had to begin with the word "I Will".
Upon receiving the answers a week later, Shaun says "they were  beautiful, sensitive, full of humor and hope. In essence the kids wrote a series of promises they had made to themselves." It is the student's "I Will" statements that create the framework for the book.
Shaun's accolades could fill a book – he was world surf champ in 1977 and named one of the most influential surfers of the century.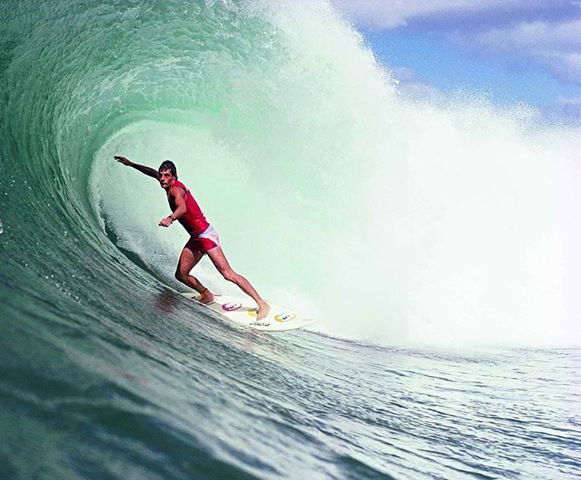 He graduated from the University of Natal with a degree in Business Finance  and launched two popular surf apparel brands in the 1980s and 90s.
He also  authored Surfer's Code and produced the award-winning documentary Bustin' Down the Door. Tomson is a board member of the Surfrider Foundation, and a motivational speaker & business consultant.
To order The Code, please visit shauntomson.com
After launching the book on 17th July in Santa Barbara, Shaun will be personally signing copies at various book and surf shops in California over the next week:
July 17 at 5:30PM @ TECOLOTE BOOK SHOP – 1470 E Valley Rd # 52 Santa Barbara, CA 93108
July 18 at 7:30PM @ O'NEILL SURF SHOP – 1149 41st Avenue, Capitola, Ca 95010
July 20 at 7:00PM @ ON THE BEACH SURF SHOP – 693 Lighthouse Ave. Monterey, Ca. 93940 
July 24 at 4:00PM @ PAGES BOOK STORE – 904 Manhattan Ave. Manhattan Beach, CA 90266