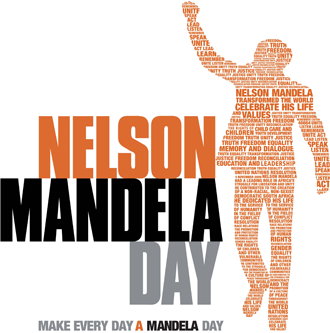 President Zuma has announced that he will mark Nelson Mandela Day – on Thursday, 18 July – by officially handing over houses to the community of Danville, Pretoria West.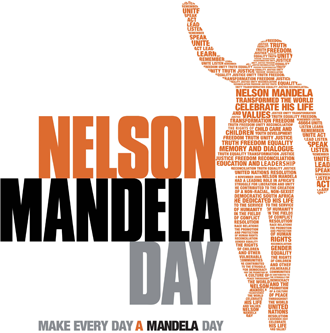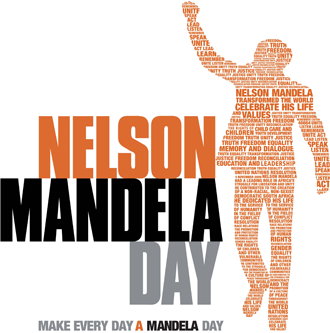 Now the rest of us aren't expected to do something quite like that, but we should each do something. And preferably we should do that something for at least 67 minutes.
So what will you be doing? Let us know – and send photos if you'd like to share. Write to admin@sapeople.com
The theme this year is: "Take action; inspire change; make every day a Mandela Day" with a focus on food security, shelter and literacy.
President Zuma has urged all South Africans to take part this year in honour of Madiba who remains in a critical condition in hospital in Pretoria, and who will turn 95 on Thursday.
"Change was the gift given to all South Africans by Nelson Mandela," declares a statement on the Mandela Day website. "Now it's YOUR turn. In the spirit of Madiba and his vision to spread justice and freedom for all, this is your chance to step up to the plate and become a part of a continuous global movement for good."
If you're stumped for good ideas, here are some suggestions from the MandelaDay website:

1. Make a new friend. Get to know someone from a different cultural background. Only through mutual understanding can we rid our communities of intolerance and xenophobia.
2. Read to someone who can't. Visit a local home for the blind and open up a new world for someone else.
3. Help out at the local animal shelter. Dogs without homes still need a walk and a bit of love.
4. Find out from your local library if it has a story hour and offer to read during it.
5. Offer to take an elderly neighbour who can't drive to do their shopping/chores.
6. Organise a litter cleanup day in your area.
7. If you're a lawyer, do some pro bono work for a worthwhile cause or person.
8. Write to your area councillor about a problem in the area that requires attention, which you, in your personal capacity, are unable to attend to.
9. Many terminally ill people have no one to speak to. Take a little time to have a chat and bring some sunshine into their lives.
10. Get tested for HIV and encourage your partner to do so too.
11. Take a bag full of toys to a local hospital that has a children's ward.
12. Take someone you know, who can't afford it, to get their eyes tested or their teeth checked.
13. Bake something for a support group of your choice.
14. Create a food parcel and give it to someone in need.
15. Donate your old computer.
16. Fix up a classroom by replacing broken windows, doors and light bulbs.
17. Donate your old textbooks, or any other good books, to a school library.
18. Buy a few blankets, or grab the ones you no longer need from home and give them to someone in need.
19. Clean out your cupboard and donate the clothes you no longer wear to someone who needs them.
20. Put together food parcels for a needy family.
21. Organise a bake sale, car wash or garage sale for charity and donate the proceeds.
22. To the poorest of the poor, shoes can be a luxury. Don't hoard them if you don't wear them. Pass them on!
23. Learn the story of someone older than you. Too often people forget that the elderly have a wealth of experience and wisdom and, more often than not, an interesting story to tell.
24. Mow someone's lawn and help them to fix things around their house.
25. Identify open manhole covers or drains in your area and report them to the local authorities.

For more information and ideas on how to participate on Nelson Mandela Day, visit the website:
http://www.mandeladay.com/
Nelson Mandela International Day was declared by the UN General Assembly in 2009, in recognition of the former South African President's contribution to culture, peace and freedom.