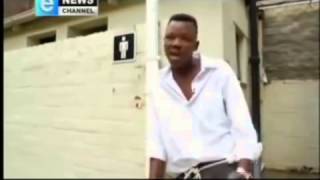 An outrageous interview with a South African student  took the internet by storm last month, receiving almost half-a-million views on YouTube within a day of being uploaded. And it was soon all the buzz on Reddit, Facebook and forums with people calling the student "the coolest guy ever in South Africa".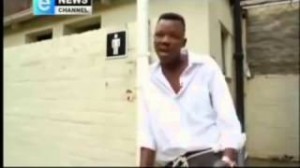 In the hilarious video (view below) – which was uploaded by numerous YouTube users on 14th September – a college student, Mo Ngcobondwane, is interviewed by  a local news channel about how school in South Africa is for him. Mo reveals the disastrous state of his education to E-News reporter Loviso Gola, including how he defends himself (with a whip in his hand!).
But all is not as it seems, and the student in question is actually  stand-up comedian Mongezi Ngcobondwane, who is also known as Tol Ass Mo. (He is 1.97 m tall and claims he's "tall all over"!)
And the comedy video itself is not even new! It was actually first uploaded to YouTube back in 2011…but that identical upload only received around 34,000 views.
This time around, with people thinking the interview was real, the video has received over ONE MILLION views! The video uploaded by a user by the name of David Attenbrah has had almost 800,000 views, and the same video uploaded by AmazingLife247 has had almost 300,000 views.
Mo, who grew up near Kempton Park, was nominated as best newcomer in the 2011 Comic Choice Awards.