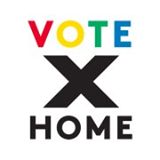 Submitted by Hayley Short
Do you know South Africans abroad can VOTE in this years elections?
It will be the most defining elections since 1994 and this year your vote counts more than ever! If you would like to know how you can register before the 7 Feb deadline (if you aren't already on the voters roll) and vote for a better South Africa please check out the Vote Home campaign:
Website: www.votehome.org
Or email Hayley at info@votehome.org
Please also tell everyone you know and help spread the message!
Vote for your country, vote for South Africa… Vote Home!
Click here for more information on voting if you're an expat South African.