When South African icon, PJ Powers wanted to elevate her career to the next level – she employed stalker-to-the-stars Anne Hirsch! Well, not really. But it's a great premise for yet another fantastic Anne Hirsch interview. (Scroll down to watch the video.)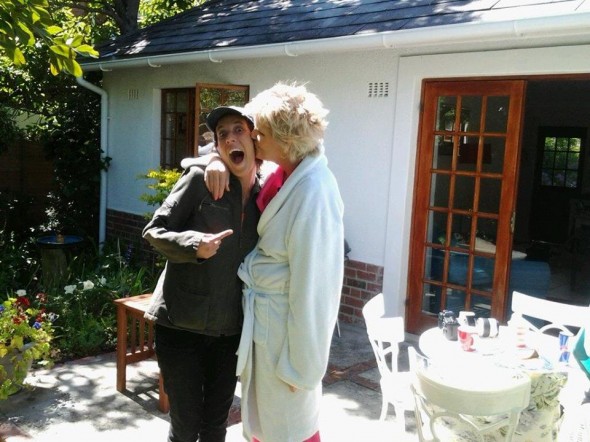 For those who aren't yet acquainted with Hirsch, we pinned down the brilliant South African comedian and asked her five essential questions:
1. For those who don't know, who is Anne Hirsch?
I'm an actor, comedian and writer. Born 'n bred in Bloemfontein, but I studied Drama at Stellenbosch University, with a postgrad from UCT in Theatre and Performance. I now live in the beautiful city of Cape Town.
2. We loved your interview with Helen Zille. What are your thoughts on the upcoming elections?
I'm honoured to live in a country with free and fair elections and I look forward to making my mark on the ballot. Also, it's just a super fun day out and a great opportunity to spot some celebs in those voting queues.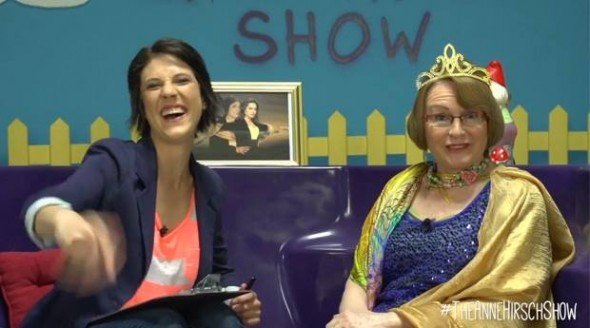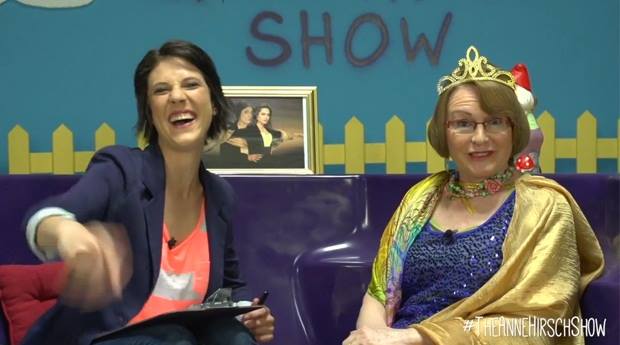 3. Have any of your interviews gone terribly wrong – like a subject not quite getting the humour?
I think ALL of my interviews go terribly wrong, but in a good way (I hope). Most celebs think I'm joking when I wait for them afterwards in the car park though…but I'm not.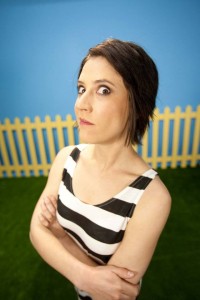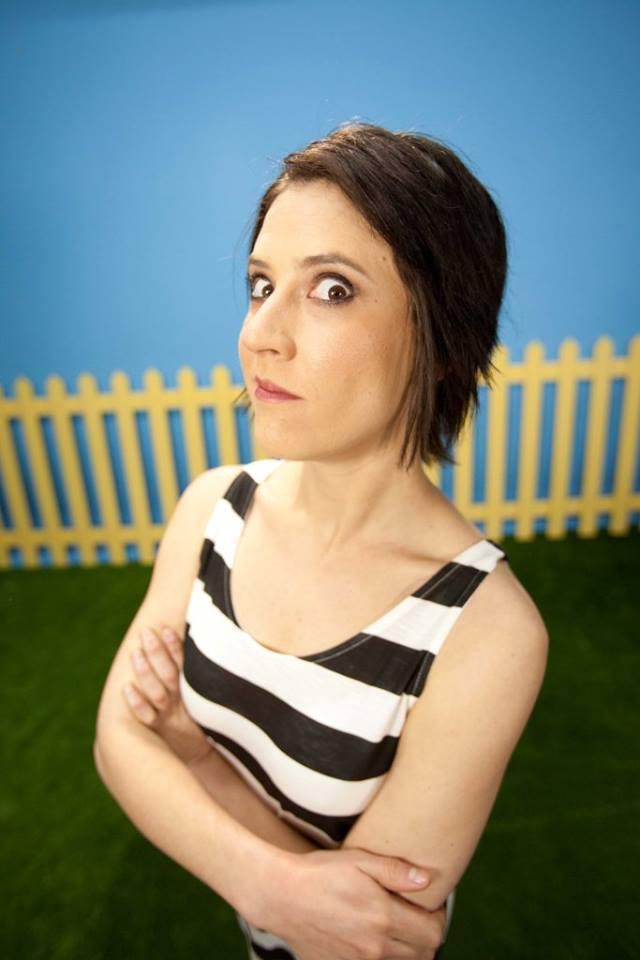 4. What do you think makes South African humour so wonderful?
We live in such a diverse and unique country where wonderful but also terrifying and strange things happen daily. We might be surrounded by burglar bars, but I think we've developed a very sophisticated sense of humour as a way to deal with it all. Not only can South Africans laugh at the everyday craziness of the country but, most importantly we can laugh at ourselves. It's a wonderful time for comedy in SA!
5. Where can people watch your show?
The Anne Hirsch Show – South Africa's number one (s)talk show, is available weekly on our Youtube Channel and you can subscribe here https://www.youtube.com/user/theannehirschshow
Watch the Videos
PJ Powers Gets Stalked on The Anne Hirsch Show
An in-depth look at the delicate stalker-star relationship. Talk is cheap, stalk is where it's at! [No Celebrities were hurt during the filming of The Anne Hirsch Show!]
More:
Anne Hirsch on Twitter: https://twitter.com/Anne_Hirsch
PJ Powers on Twitter: https://twitter.com/PJPowers1
If you missed it: Helen Zille on the Anne Hirsch Show