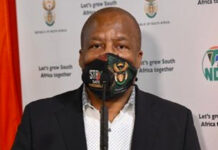 It is with huge sadness that we share the news of the Covid-related death of Jackson Mthembu, yet another high profile South African taken...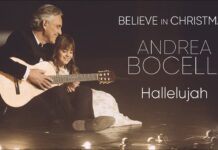 Andrea Bocelli and his 8-year-old daughter Virginia have performed an exquisite version of Leonard Cohen's Hallelujah. The hauntingly beautiful rendition was recorded over the...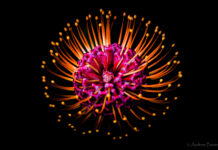 Western Cape ecologist and photographer Andrew Baxter has captured the most stunning photos of South Africa's Protea flowers in a new light... like a...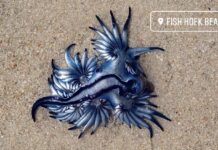 Beautiful blue sea dragons (known scientifically as Glaucus Atlanticus) washed up on Fish Hoek Beach near Cape Town, South Africa, last Monday 16 November,...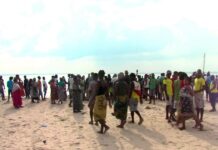 More than 50 local people were forced onto a football field in a village in dream-holiday destination Cabo Delgado province in Mozambique this weekend,...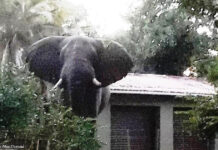 Patricia Anne MacDonald got a surprise during Lockdown when, at around 2.30am one night in July, she realised that the sound of creaking trees...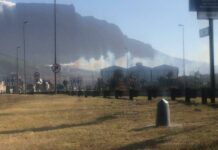 The South African National Parks (SANParks) has confirmed that there is currently a fire blazing behind Deer Park on Cape Town's iconic Table Mountain...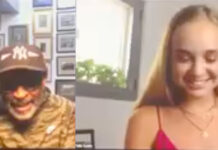 South African student Talia Smith, who is currently studying at New York University (NYU) in the USA, has won GOLD in the prestigious 2020...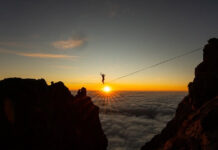 He's super fit, super brave and super focussed. His name is Tim Slabolepszy, from Johannesburg South Africa, and he recently walked on a highline/slackline...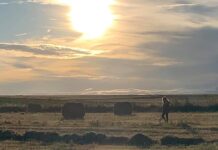 A story about a farmer's encounter at a spaza shop in Paul Roux, Free State, is lifting spirits around the nation. The farmer, Gareth...