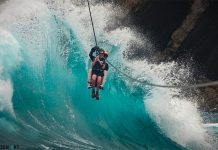 If you're looking for an adventure this weekend, or on your next holiday to South Africa... head to Mossel Bay for a ride on...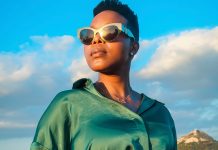 Multi-award winning singer Nomcebo Zikode - most famous for Jerusalema - has enjoyed an incredible couple of years that've seen her elevated to global...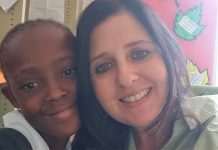 Well known South African teacher Pamela Kantor has reached out on social media for help in assisting a young girl who is in her...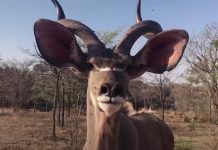 By now you've probably seen the 'only in South Africa' video - 'A Baboon Bit My Bum'. (If not, watch below.) It was first...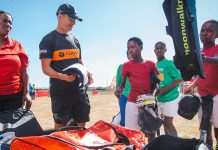 As the Proteas are raising spirits in South Africa with their stellar performance against England in the ODI series (SA has already secured a...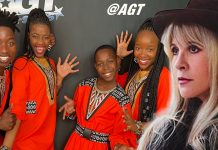 Accolades have poured in for the Ndlovu Youth Choir, who this week represented not just South Africa, but all of Africa, on the world's...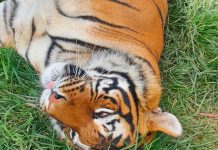 An escaped tiger in Gauteng, South Africa - which has attacked and wounded a man in his 30s, and killed a dog - is...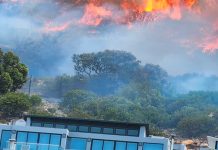 Three Huey helicopters, a spotter plane, and fire fighting crews have been dispatched this afternoon to fight a fire that has broken out along...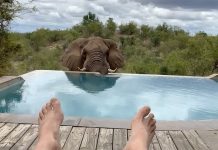 A wild elephant in the Greater Kruger, South Africa, joined a couple of Mbizi Lodge guests from Belgium at the lodge's swimming pool last...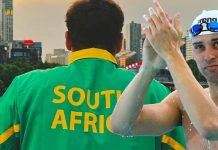 South African swimmer Chad le Clos has achieved what had appeared impossible... winning the 100m Butterfly today to become double World Champion at FINA...