Freedom Ride Jo'burg 2014 got off to an amazing start in South Africa this morning, with such an abundance of enthusiastic participants of all ages and skill levels, that organisers were forced to reroute.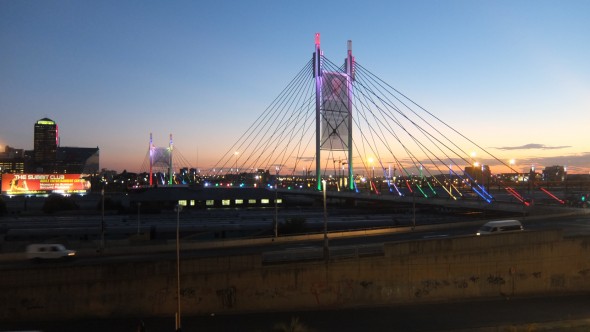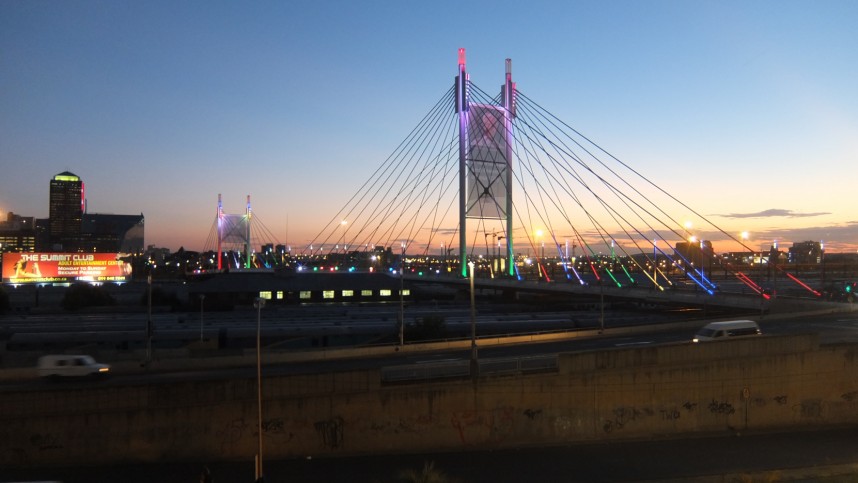 An hour ago @freedomridejozi tweeted "Route has been flooded Seeking alternatives".
Half an hour later came the update: "Reroute to Vilakazi is 31km Trains and Rea Vaya are available."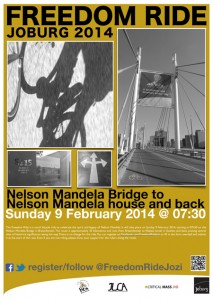 Freedom Ride Jozi is a 35-km cycle ride from Nelson Mandela Bridge to Nelson Mandela House…and back.
It celebrates the life and courage of "the leader who brought freedom to South Africa", former South African President Nelson Mandela, and all those "inspired by his legacy to leave the world a better place than we found it", according to a message on Freedom Ride's website.
"The purpose of freedom is to create it for others."
(Nelson Mandela, Robben Island, 1979)
Entrance was free, and instead participants were asked to raise sponsorship for their ride or make a contribution towards a bicycle empowerment centre in Soweto.
According to the Ride's Facebook page "as the cycling community in Johannesburg we have been inspired by the example Madiba has set and in our own small way would like to give something back."
The ride is designed to link the communities of Johannesburg and Soweto – it starts at the end of the Nelson Mandela Bridge in Braamfontein and passes historical sites like Newclare Cemetery (where Walter and Albertina Sisulu are buried), and the Mandela home on Vilakazi Street in Orlando West.
The event is backed by the City of Johannesburg, the Joburg Urban Cyclists Association, Critical Mass Johannesburg and the Bicycling Empowerment Network (BEN).
The ride aims to bring people back into the city and raise awareness about bicycles as a form of transport and recreation.
Twitter has been abuzz this morning with photos of the event:
South Africa has one of the best climates in the world. Nelson Mandela Bridge #FreedomRide – hundreds of cyclists! pic.twitter.com/FOMwn6dalg

— X Factor – S Africa (@Gail_Mail) February 9, 2014
Champions all the way pic.twitter.com/sPKZZWqoRg

— Freedom Ride (@FreedomRideJozi) February 9, 2014