After a few delays, the stunning new Treetop Canopy Walkway at Kirstenbosch National Botanical Garden should be completed by next month!
Already, the walkway – which has been nicknamed the 'boomslang' – is taking shape and looking spectacular…as evidenced by the photographs below (courtesy of Kirstenbosch's website).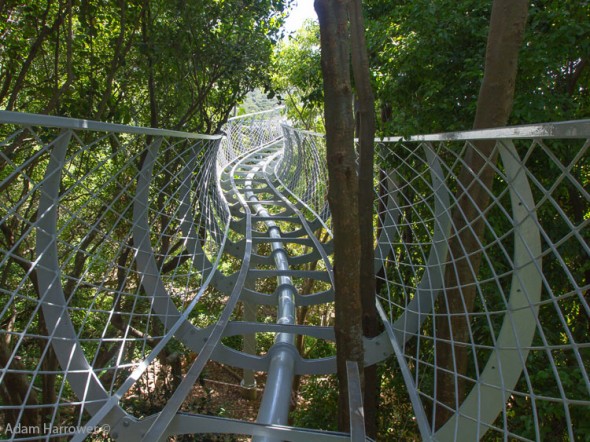 The 'boomslang' will allow visitors the chance to experience the forest from high above the ground and see birds and other animals that would normally be difficult to spot. It joins the forest floor in two places.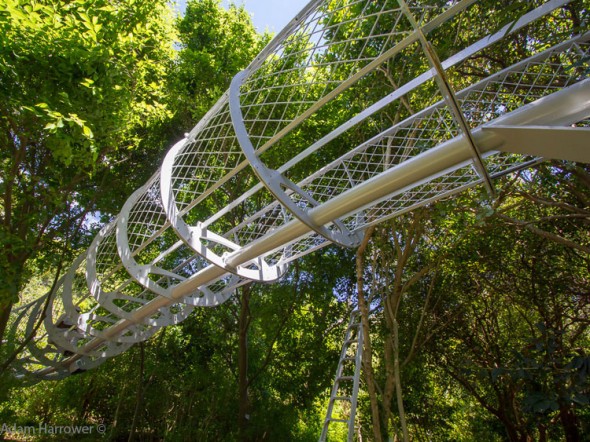 The length of the walkway is 130 metres and it's made from galvanised steel structure. It was constructed to mark Kirstenbosch's centenary in 2013.
"One can experience tree dynamics – how the treetops move in the wind and how the crowns of the trees interact with one another," says Kirstenbosch botanical horticulturist Adam Harrower.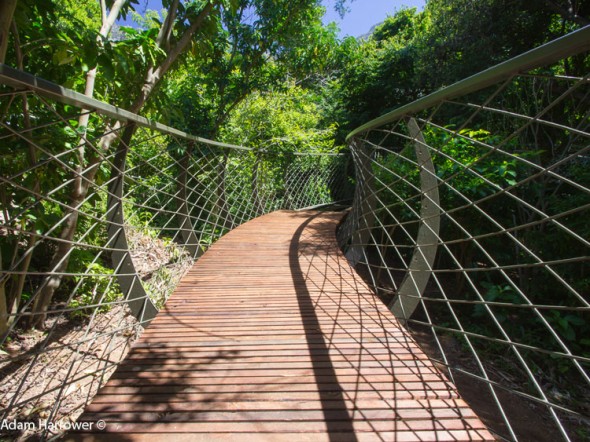 "The walkway then bursts through and above the canopy, giving you an impression of what it is like to be above the forest. At this point, the walkway provides spectacular 360 degree vistas comprising Cape Town and the surrounding majestic mountain slopes."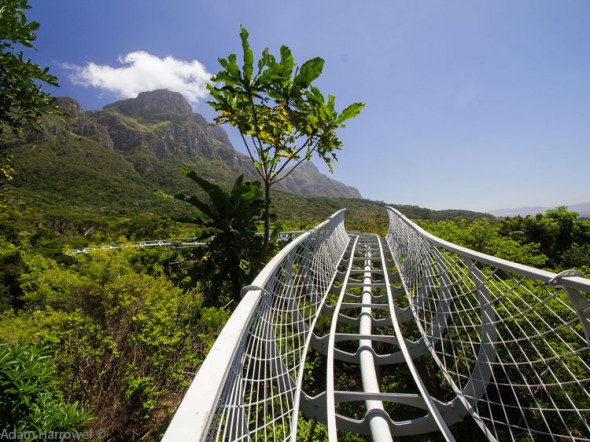 For those who know the Botanical Garden well – the walkway runs through the Enchanted Forest (Arboretum) below the Protea Garden, above the Dell and above the Concert Stage Lawn. It will be free for visitors to enjoy, after a Garden entrance fee has been paid.