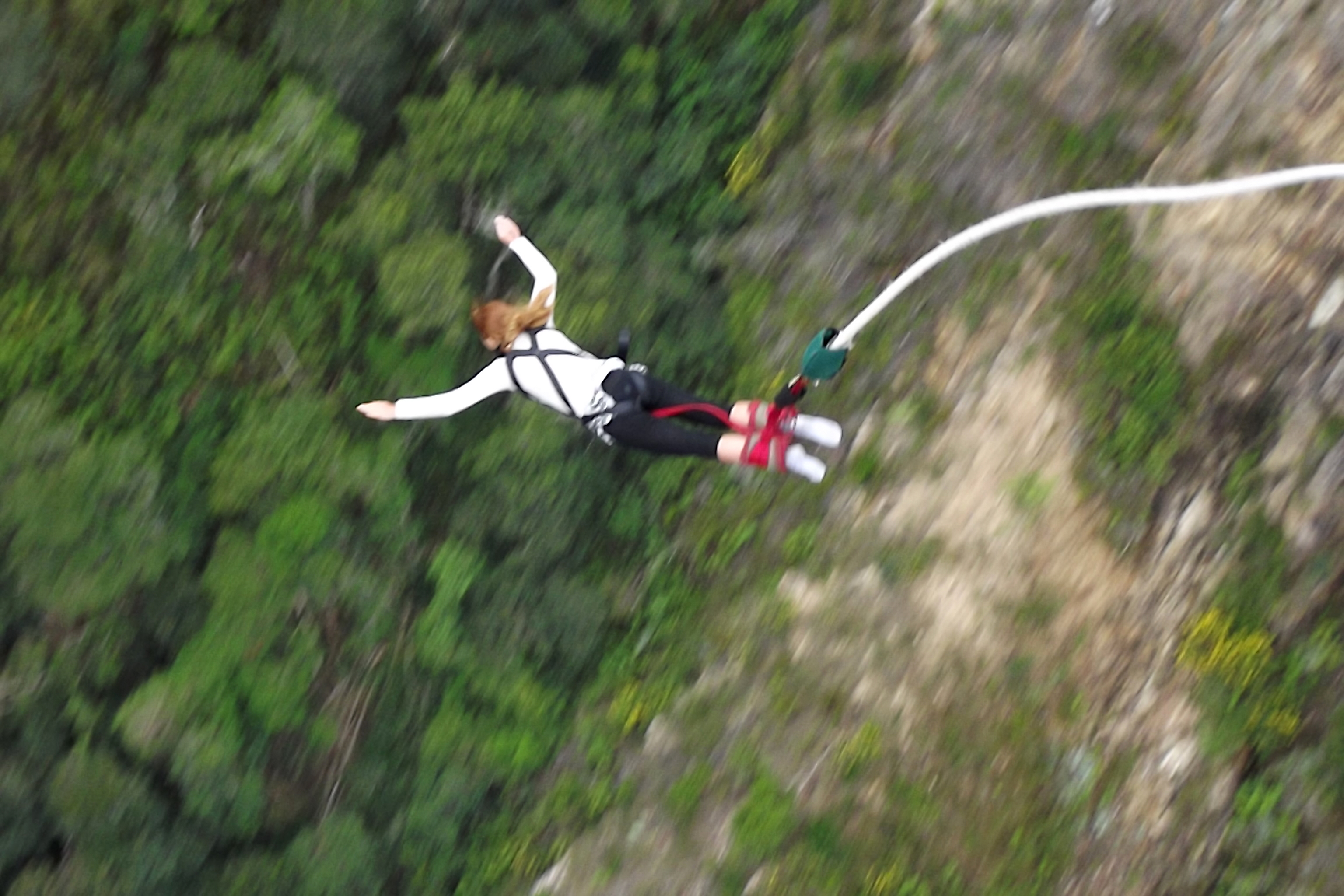 Below I have collected a list of some activities you can enjoy there. I was lucky enough to try some of them myself:
1. Bungee Jumping from Bloukrans Bridge
Bloukrans Bungee is known as the world's highest commercial bungee bridge – 216 metres. Not only is it taller than the famous New Zealand Nevis Bungee, it's way cheaper. Situated on the edge of Tsisikama National Park, this bungee cannot be missed. I have to admit though, I've never been so scared in my life – you can watch my video here! The worst part for me was the 'skywalk' to get to the platform, because it's made entirely out of metal.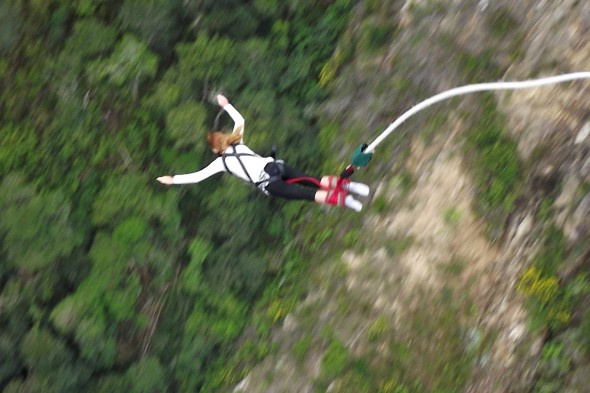 2. Abseiling off Table Mountain
Cape Town's tallest mountain offers abseiling from it. Attached to a regular-looking rope you can throw yourself down more than 100 meters.
3. Shark Cage Diving in Gansbaai
Shark cage diving has recently become a controversial activity in South Africa due to some claims that the sharks are being fed with pieces of meat, making them angry. However, I've done it and I don't regret it. While we were waiting for the sharks for a few hours, a majority of the people got seasick. When I finally got into the water it was freezing, but I was so excited about great white sharks swimming around me that I totally forgot about the cold. For the more adventurous traveller (and a bigger budget doesn't hurt either), I recommend a visit to Aliwal Shoal where you can experience free-water shark diving.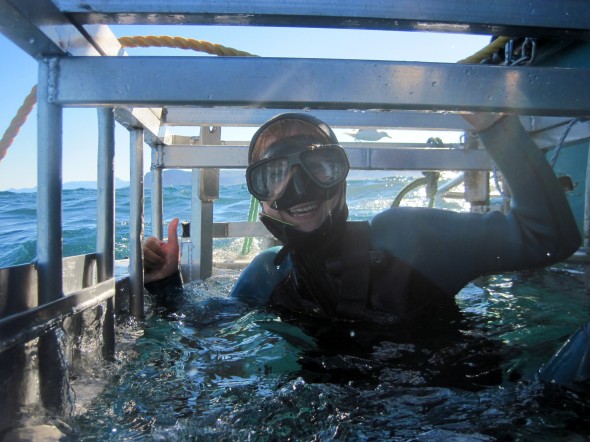 4. Riding an Ostrich in Oudtshoorn
Not surprisingly, Oudtshoorn, known as the ostrich capital of the world, offers ostrich rides. However, it's only available for those under 75 kg. I have to say that for the sake of the experience it's worth it, although the ride is a bit short and expensive. You can see my ride here.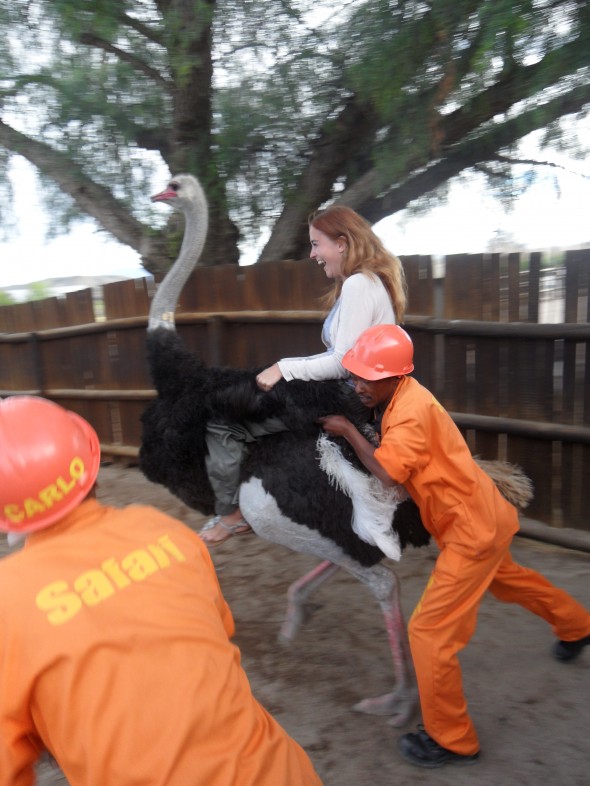 5. Crocodile Cage Diving in Oudtshoorn
Sharks might seem scary but crocodiles are definitely faster! In Cango Wildlife Ranch you can be locked in a metal cage and put in a pool with crocodiles. Maybe I'm weird for saying this but I had the impression that the crocodiles were more afraid of me than I was of them. Maybe I'm just a scary person…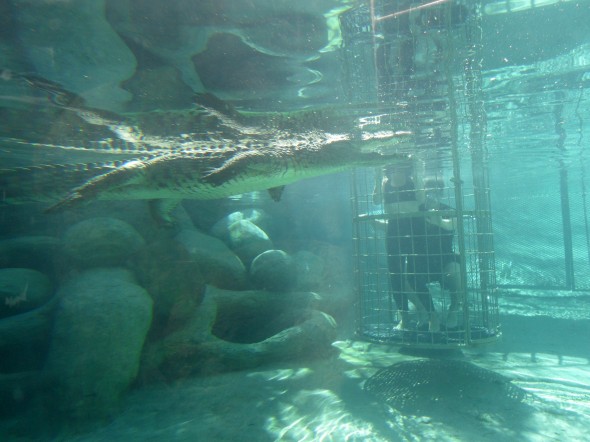 6. Walking among Rhinos in the Kruger National Park
Kruger National Park offers a unique opportunity to walk amongst the wildlife, in contrast to a regular safari when you're not even allowed to open the windows. I managed to see some giraffes passing by and fortunately (or unfortunately) I even met a lonely rhino walking less than 2 km from my group! Scary, but also exciting!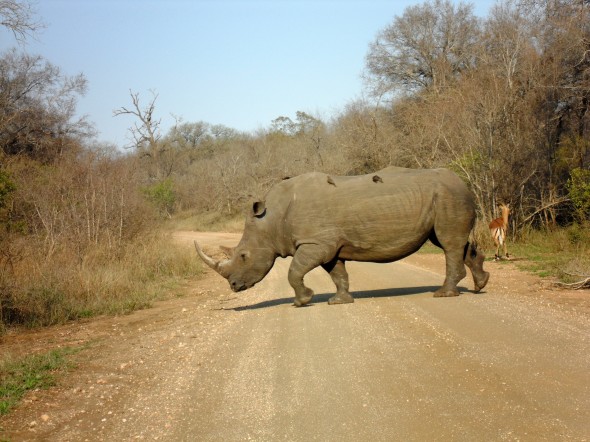 7. Walking with a cheetah at Plettenberg Bay
For those interested in close encounters with big cats I recommend a visit to Tenikwa Wildlife Centre where you can take a cheetah for a walk. It's not as cool as walking with lions in Zimbabwe (which I did at a lion rehabilitation programme), however it's pretty nice.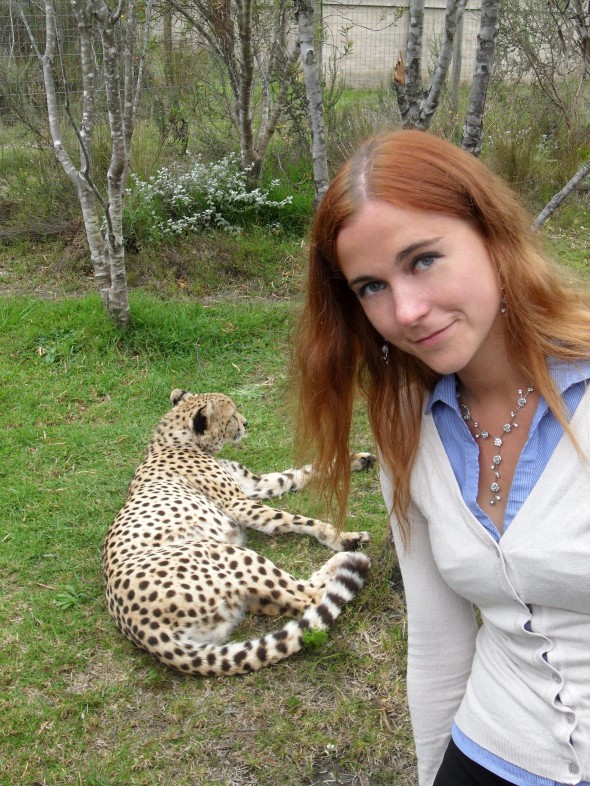 8. Sand boarding in Jeffrey's Bay
When planning sand boarding you have to consider the weather conditions – unfortunately it often rains in Jeffrey's Bay. And btw – don't think if you're a good snowboarder you can be a great sand-boarder; this sport is a bit harder.
9. Sky Diving in Mossel Bay
Sky diving doesn't need an introduction. Just jump and enjoy!
10. Spelunking in Cango Caves
I'd say the Caves themselves were nice, however if you've seen nice caves before, like for instance Waitomo in New Zealand or even the Wieliczka Salt Mine in Poland, then don't bother going for the standard tour – it's way too overcrowded. However, when you're at Cango Caves you should definitely go for an Adventure Tour that requires a bit more physical strength where some of the passageways are 74 centimetres high, narrowing at one point to only 30 centimetres!
P.S. I forgot to mention that you need to book some of the activities quite a while in advance… because everyone wants to do them! 🙂