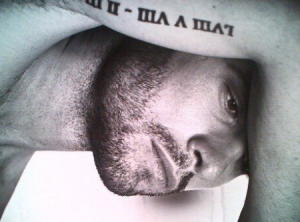 The virtual noise of digital media surrounding the Oscar Pistorius murder trial after 25 long days of testimony, has diminished since Judge Thokozile Masipa granted Advocate Gerrie Nel's request for a postponement until May 5.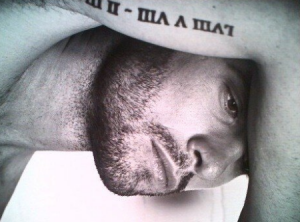 Taking a break from proceedings, the legal teams have time to review what's ensued to date and to regroup.
Oscar's family is probably encouraging him to rest ahead of the next round, although I suspect peace of mind will elude him as he does his best to forget his days at the mercy of Advocate Gerrie Nel.
And while the uneasy calm continues awhile, the eager twitterers, Facebookers and bloggers will be chomping at the bit when the case resumes.
Ahead of that time, I recap what we know to date.
The beginning
The Valentine's Day 2013 killing by her boyfriend of a little known model called Reeva Steenkamp would possibly have made it to Page 1 for a few days with updates on Page 3.
Add to the equation well-known South African Olympian Oscar Pistorius, who fought and won recognition beyond his disabled athletic status, and it's a headline hugging story that's likely to fascinate us beyond the eventual outcome.
Ironically, Reeva found in death the recognition she reportedly sought. So while the Steenkamp family seems to understand the value of keeping Reeva top-of-mind, her household-name-and-face status cannot provide solace for them.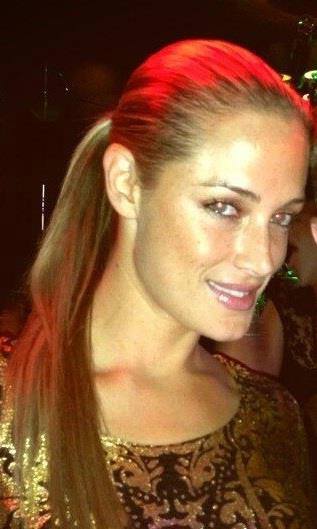 A decision by Judge Dunstan Mlambo, Judge President of the Gauteng Division of the High Court of South Africa, to sanction media requests to open the court to public scrutiny – with strict restrictions – has gone a long way to keep us involved. It's ensured we know by name the lead characters in a legal battle of those for and against the defendant's version that he shot Reeva in the mistaken belief she was an intruder.
We've become familiar with legal process and with the petite judge whose quiet authority gives little away despite sometimes showing kindness to Oscar, when he's too distraught to continue. We know the role of the judge's two assessors, who together have the power to overrule her decisions.
Television viewers of DSTV Channel 199 have an inkling of the layout of Courtroom GD in Pretoria's North Gauteng High Court. We're used to the two family camps of Pistorius and Steenkamp – supported by the ANC Women's League – assuming their separate positions in the public gallery.
And we've met the two adversaries, arguably the stars of the show, Advocate for the Defence, Barry Roux and Advocate for the State, Gerrie Nel.
Alone on a bench behind the defence team, Oscar's every wince has been recorded – we've watched him expressionless, po-faced, with his head in his hands and with his fingers in his ears; we've seen and heard him cry copious tears and we've watched as he vomited repeatedly into a bucket.
And by default, Reeva is the absent presence who fills the courtroom.
***
We've heard witnesses for the State and witnesses for the defence swear to their versions of what they believe they saw and heard that fateful night.
We've listened to experts for both sides, at odds over the meaning of screams heard by neighbours – screams the defence insists emanated from Oscar, sounding like a woman that night. Argument ensued about the rapidity of the gunshots heard by the witnesses; about angles and trajectories of bullet holes in the door; of the trail of blood stains and spatters on the cricket bat and in the toilet cubicle, where Reeva was shot.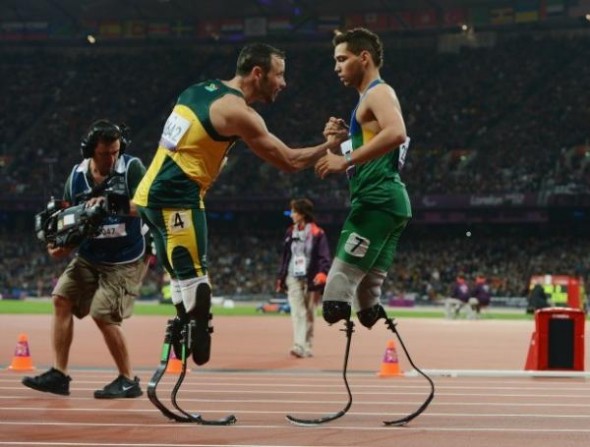 And they deliberated over whether Oscar was wearing his prosthetics or if he walked on his stumps.
Photographs from the crime scene attested to the position of Reeva's body and to the blood stained magazine rack. They quibbled about whether Reeva cried out when she was hit, whether Oscar heard her or was deafened by his gunshots.
They crossed swords over how many and in what order the bullets entered her body; whether there was light or darkness in the room, whether Reeva's jeans were on the bed or on the floor, inside-out or outside-in and many other intricate and intimate details.
We were privy to text messages between the lovers and to their harmless tiffs – or were they meaningful? We heard tales of betrayal from a thwarted lover and revelations about Oscar's love of guns. The ex-girlfriend told how Oscar fired his gun through their car's open sunroof, and another former friend said Oscar passed the buck when a gun discharged in a busy restaurant.
We've seen close-ups and long shots of Oscar's staircase, his bedroom and his toilet; we've learnt he was a collector of sunglasses and guns, that he kept a gun nearby 24/7 and at night when he slept, his prosthetics were covered on the floor besides him.
The whole gamut of testifiers lined up to tell the truth and nothing but the truth, so help them God. Oscar's neighbours, members of the SAPS, the security leader on duty that night – they stood up to Barry Roux or Gerrie Nel in both parties' attempts to cut them down in order to influence the outcome.
With the input of all who were called, we began to form our own opinions about the young man without legs who succeeded beyond his wildest dreams, a man who we all thought we knew so well.
So by the time the moment we'd all been waiting for arrived on April 7 and Roux confirmed his client would take the stand, we felt we knew him a little better.
To everyone's surprise, Roux told Judge Masipa his client wished to address June Steenkamp and her family. An agonising apology for Reeva's loss of life followed and while the court sometimes looks kindly on remorseful protagonists, Oscar may well regret sobbing through his first words under oath.
He shared with the court that he was traumatised and on antidepressant medication in his attempt to dull nightmares from which he sometimes woke to the "smell of blood".
His quavering quiet voice did little to convince the sceptics and psycho-babblers who accuse Oscar of being a lying narcissist. Dismissing Oscar's claim that he mistook Reeva for an intruder, they pointed to repeated contradictions of his own evidence.
A week of gruelling cross-examination by Advocate Nel took its toll as Oscar again wept and wailed. The frequency of his tears saw compassion turn to vexation as many followers turned against him.
On the surface, Nel grew impatient, irritable and disbelieving as Oscar changed some of his original testimony and left a courtroom full of doubters of his innocence. Of course, the outcome was exactly as the prosecutor intended it to be.
And when Oscar, unfocused under Nel's ferocious probing, reverted to his oft-repeated refrain, "I don't remember", Nel laughed out loud in disbelief. The judge made it clear that she was not amused and Nel quickly apologised.
After five days of relentless interrogation of Oscar's evidence, the accused had presented three different versions of his original sworn statement. So when Nel dropped his April 15 bombshell that he'd finished cross-examination, it was a visibly relieved Oscar who left the box.
But Nel's final words would have done nothing to make Oscar sleep better. Nel unambiguously declared that the State believed Oscar had murdered Reeva after a heated fight, that her screams were heard by neighbours and that Oscar gunned her down in cold blood. Nel insisted Reeva had eaten two hours prior to her death and that Oscar only felt remorse after seeing her dying body.
Oscar must have thought things couldn't get worse, but of course they did.
Enter expert witness, Roger Dixon
It wasn't long into Roger Dixon's "expert testimony" before the nation guffawed at the so-called forensic geologist. Some must have wondered whether he wasn't a plant by the prosecution.
Dixon is a geologist at the University of Pretoria, and a former policeman – but an expert witness he is not and from the start he must have embarrassed the defence team. By the time court adjourned, Dixon had not only contradicted Oscar's version of events, he was also accused of omitting crucial details in court.
He had disputed the findings of the State's police experts but admitted his findings were in his head, as he'd not recorded any of his tests.
His confidence in himself left tweeters gobsmacked as he brazenly confessed that while doing tests, the gun they were using kept jamming and his sound engineer had to string the shots together.
As if that weren't enough, he shared the fact he'd been 'unable' to find replica Black Talon bullets, so they used a 'similar make' instead.
In apparent defence of his amateur investigation, Dixon admitted he was not an expert on sound, light, ballistics, wound pathology or pathology and he relied on observation and logic and 19 years' experience in the police force to draw conclusions. Furthermore, he'd not attended Reeva's autopsy.
But it was his claim that Reeva fell backwards after she was shot in the hip and arm that most enraged Nel, who pointed out that only in the movies did bullets fling someone backwards.
Nel barked: "You see how irresponsible it is to make inferences in areas where you're not an expert?"
More was to come. When Nel asked if he was a sound expert, Dixon said: "I would hope that the evidence I present is sound."
The inexpert witness was forced to concede he was unqualified on most counts, but it was his explanation of his test to support Oscar's statement that the bedroom was too dark to see Reeva that caused most mirth on Twitter.
To Nel's question about what instrument he had used to test the light visible from the bathroom window from outside, Dixon said "my eyes".
Albeit for different reasons, it would be surprising if Barry Roux didn't share Nel's exasperation with this incompetent 'expert'. Almost single-handedly, he'd undermined the defence team's earlier work. In fact, Roux must be downright ashamed and some say he should be afraid, very afraid at the damage done by Oscar himself and by Roger Dixon.
Dixon is a joke but given that his paymaster is on trial for murder, his presence is a travesty of justice for Oscar.
Adding insult to injury, on the morning of his testimony before the adjournment, Dixon wrote on Facebook: "Third day in court today. Let's see how much of my credibility, integrity and professional reputation is destroyed."
***
As I mulled over the events of the past three-and-a-half-weeks of testimony, I came across a post from a Facebook friend, which read:
"Easter: the moon is full and it reminds us to reflect, with an inner eye, on death and new beginnings."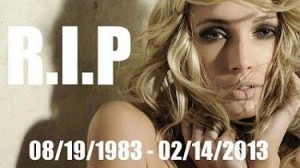 After my friend reassured me he was not on the verge of dying, he filled in the blanks to my non-Christian upbringing and it struck me as something that may well resonate with Oscar, given his reported return to the Christian fold.
Whether he walks free at trial's end or further down the line after serving time, if found guilty Oscar will eventually be able to look forward to new beginnings.
Lest he or we forget, no matter how much June Steenkamp reflects on her daughter's death, Reeva will remain deprived of the luxury of new beginnings.
The trial is adjourned until May 5.