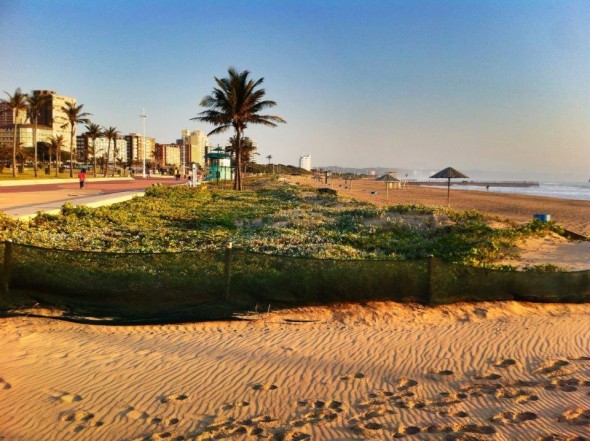 For those who haven't visited Durban for a while – it's changed. And for the better! Durban's beachfront has been undergoing a wonderful transformation with a beach promenade, revegatation programme, increased security and a tighter rein on litter.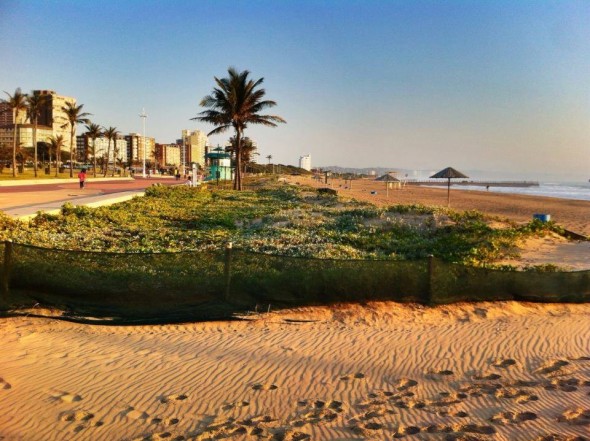 Local resident Richard Cousens, who took these photographers of Durban beachfront at dawn says "the best thing that ever happened to the area is the promenade constructed in 2010 before the Football World Cup."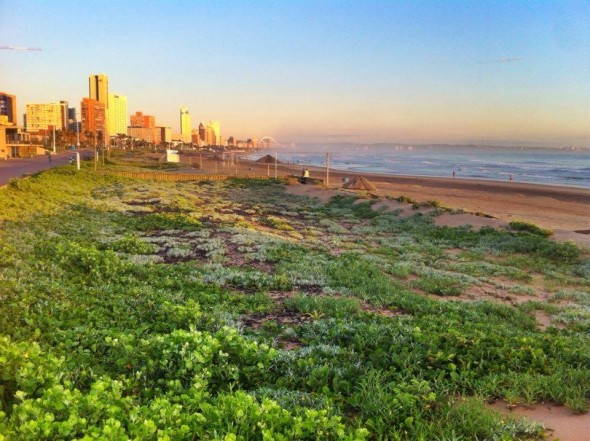 He added that "another successful ongoing project on Durban's beachfront is the dune reclamation and revegetation of stretches from South Beach south and Bay of Plenty north."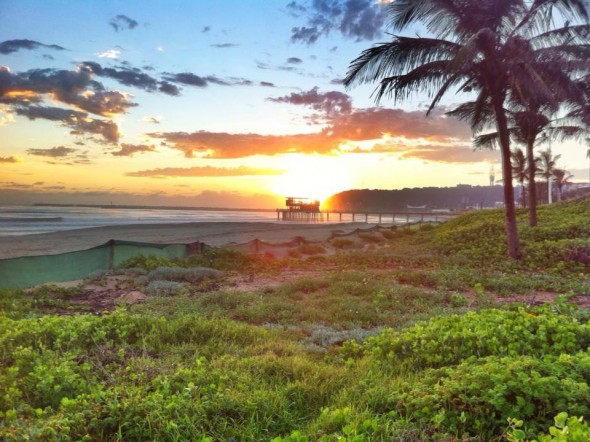 Others who live in the area agreed. Dianne Gessner says this is now one of her favourite places to visit for a morning walk "or, at the weekend, to rent a bike with friends. The promenade now stretches from uShaka to Blue Lagoon and the Municipality seems to be doing quite well with patrolling the area and keeping it litter-free."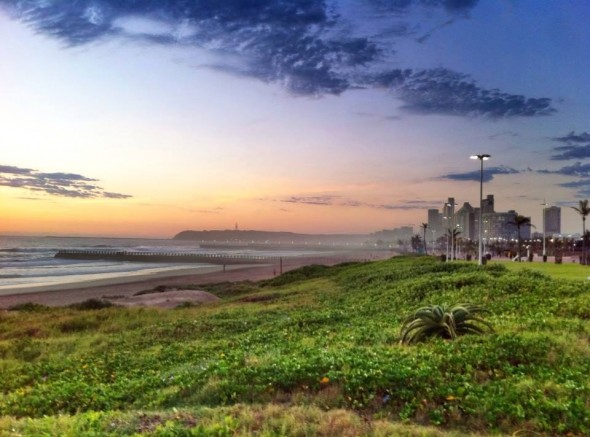 There are still those in Durban who refuse to visit the beachfront and haven't even strolled along the promenade because it went through a stage of being renowned as a popular spot for muggers and a dumping ground for beach visitors who left their litter there.
But this has changed according to Rose Morrow who says those who don't visit the promenade are missing out. "I am down there so often and I know people who are there every day without negative incident. My son-in-law lives there and has parked his car on the promenade for ten years – it has never been broken into. There are security cameras everywhere and an abundance of police – even a police station."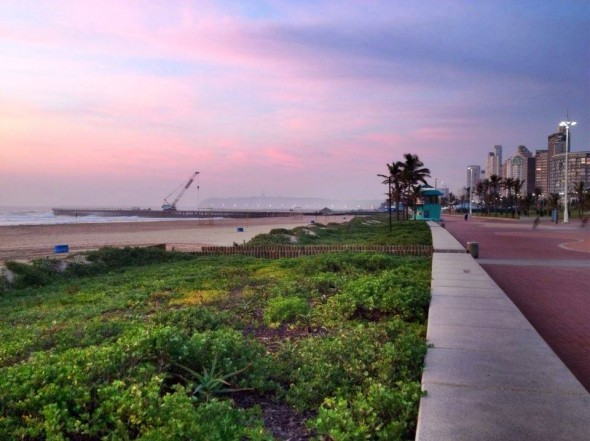 Letitia Houston lives in this area and says "it is beautiful and much safer now. I know because I live in a flat right next to this beautiful Marine Parade Garden Court Hotel. Not many muggers now. They have cameras all along there mounted on the buildings. It's safe and patrolled by the police. Beautiful indeed."
Shayne Griffin reports "it positively 'buzzes' with runners, walkers, strollers, babies-in-prams, people, kids on push-bikes, early morning and daily surfers, families, laughter, together-ness and just a busy, happy, friendly vibe to it!! Well done Durbs!!"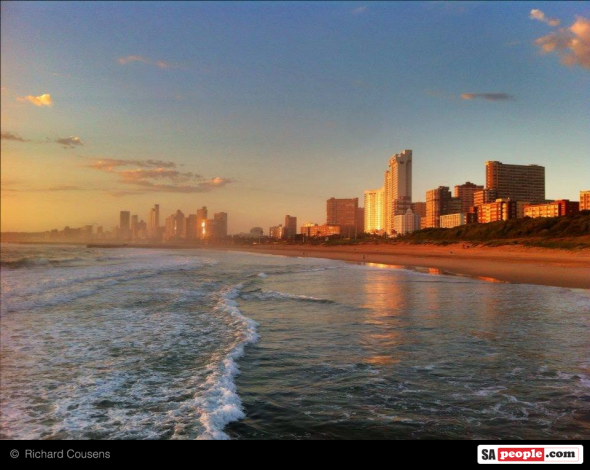 Thank you Richard Cousens for the photographs!