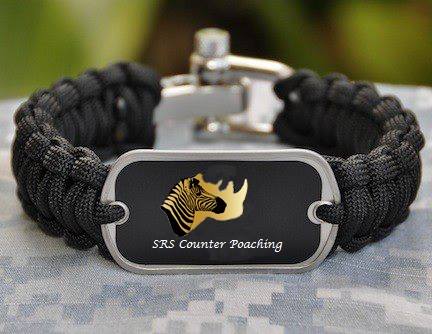 The SanWild Rhino Sanctuary will soon be launching some really cool straps that people can buy to wear…and in so doing support the protection of South Africa's precious rhino population.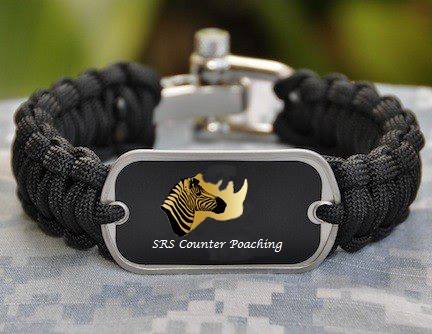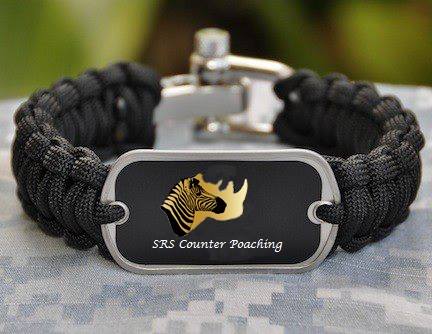 We are experiencing an ongoing tragedy in South Africa. Every single one of our rhinos risks being poached. According to the SanWild Rhino Sanctuary our rhino are being killed at the rate of almost two per day!
SanWild announced tonight that they will soon be launching "survival straps, handmade by our counter poaching unit members". The proceeds from the sale of these straps will be used to purchase specialist equipment for their unit.
SanWild's mission is to ensure the physical protection for rhinos to save them for future generations. Their "highly specialised and well armed counter poaching and K9 units will patrol the reserve shadowing wild rhinos movement; their main objective will be to provide physical protection to each and every rhino."
The bracelets will be selling for R100 each plus postage and can be ordered in just black Para cord or a multi color black and mustard.
If you are interested in buying one (or many) straps, please place your order  by sending an email to SanWild on cpu@sanwild.org.
Last week SanWild posted a tragic clip of a rhino taking its last few breaths after having its horn hacked off (see video below). In response to comments from some people who found the video too disturbing, the SanWild Rhino Sanctuary posted this message:
"As upsetting as this clip may be; it is essential to record the suffering and put it out to the world in order to get people to understand the extent of the suffering inflicted on these beautiful creatures.
"For every rhino still found alive there are many that are not found alive even though they were still alive when their faces were hacked away and at times their calves murdered right besides them.
"Crime scene investigators will tell you that the arterial spray of blood on most of the crime scenes are a clear indication that the animal was indeed still alive when its horn was taken. The world should not shy away from this; they should act!
"South Africa on its own without the support and political will from our government will not end this slaughter and we will repeat what we have stated on numerous occasions – rhinos will only be spared this horrible fate if adequate and very expensive measures are taken to physically protect them on an individual basis.
"Private rhinos sanctuaries supported financially by individuals, corporates or the owners themselves from other existing businesses will eventually be the only way extinction will be prevented.
"Once people understand this and make it their business to support such initiatives will we be able to push back the current tide of destruction and suffering."
The rhino in the video was put to sleep to end its suffering.
Please Note: As mentioned above, this video is very upsetting but as SanWild say we should not shy away from this. If you are an expat in China, Vietnam or any other country where there is a hunger for horns without the knowledge that rhinos are being killed for these horns – please share this video with them. Thank you.