South African expat Samantha Gross is organising a get-together for all South Africans in Europe next weekend.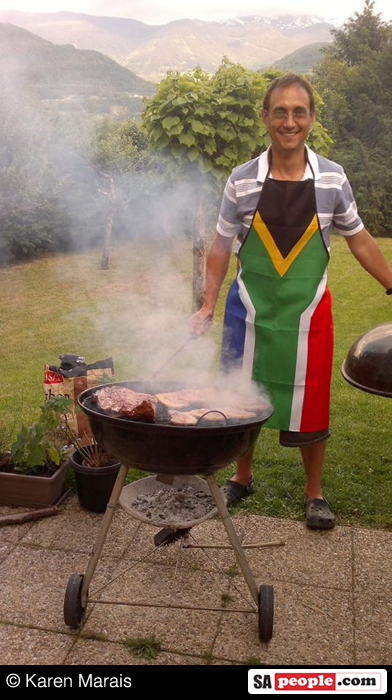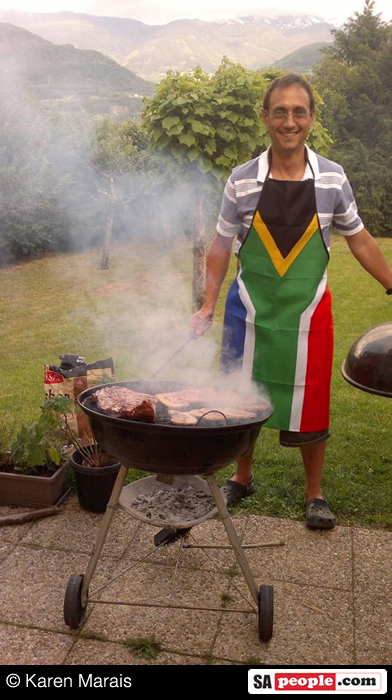 She left SA in July 2004 at the age of 33 to move to Germany with her German husband and has been back on holiday regularly.
Samantha says since moving to Germany she feels the "need to promote South Africa because many Germans think we live in the Bush…and since 2010 with the World Cup many were amazed at the Beauty and Infrastructure of South Africa."
Below is her invitiation letter for anyone who's in Europe next weekend!
Dearest Fellow South Africans in Europe
I am planning a summer event 2014
Friday 11.07.2014: Arrival at 17h00
( Intro-night and discuss where we will meet, for 2015)
Saturday 12.07.2014: Braai and Party ( Breakfast, canoeing, biking, Braaing, Dancing)
Sunday 13.07.2014: Joint venture cooking Sunday lunch and Farewell
Venue: www.waterlandrecreatie.nl
-VERY IMPORTANT!!! –
The success of this event depends heavily on good planning.
Wanting to experience a real South African weekend away, I thought it was a good idea to list all the necessary ingredients to pack if you're heading to a holiday home with a Group of People from the Rainbow Nation.
Here goes:
Braai meat
Perhaps the most important thing to pack, as you will no doubt be braaing every night you are away. Be sure to bring at least twice as much as you think you need, including, of course, some boerewors (South African sausage).
Drinks
The beauty of a weekend away is that nobody has to drive, which means everybody can drink. (own drinks)
Swimming costume / walking shoes / Towels
For the Sporty Type
There will be something to do
This doesn't have to be anything straining, or you can just be lying on the couch in the afternoon, recovering from the obligatory exercise.
Far too much food
Again, only what you want to eat and think you will actually need – the point of going away for the weekend is to eat as much as you possibly can, especially if it's food you wouldn't normally eat in real life (i.e. plenty of chips, lots of treats, probably a cake if you can manage it).
Strong coffee
To wake you up after a night of heavy eating, drinking, and dancing.
There you have it: the essential ingredients for a South African weekend away. Clothing and toiletries help too, of course.
Costs: Adults: 80 Euro per person fom Friday to Sunday
Kids under 10 years old pays 50%
Day visitors: 22 Euro per person (Bring and Braai) – also need to reserve.
The Price includes a Saturday Morning German Breakfast.
RSVP.
Samantha Gross
Email: info@samantha-s-events.de