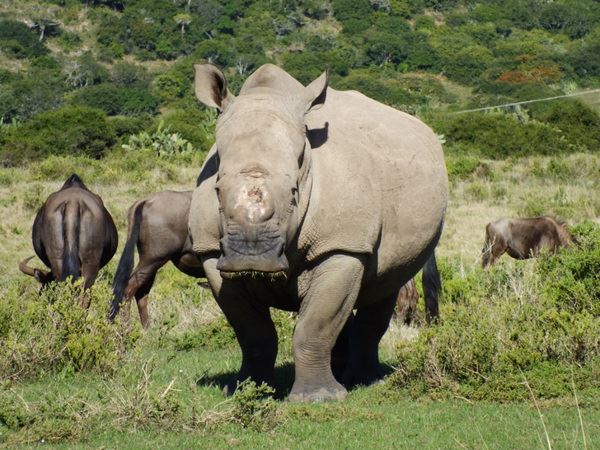 Registration for Rhino Run 2014 is open, and this year the run is going global with an official run being held in Mississippi as well.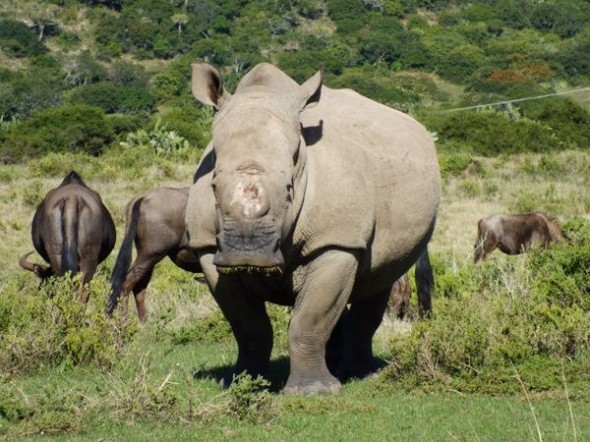 "We are SUPER stoked to announce the first officially-sanctioned Rhino Run taking place outside of South Africa on the same day as our local events – Rhino Run Mississippi, being held in Gulfport, Mississippi, USA.
"We are now a step closer to our dream of uniting trail runners worldwide to stand up for our rhinos!" says an announcement on Rhino Run's facebook page.
The run will be held on 28 September 2014 in Cape Town, Port Elizabeth, Kenton, Bloemfontein, East London, Durban, Gauteng…and of course Mississippi. The runs range from distances of 6, 12 or 20 km routes, depending on the location.
Last year participants raised R255,000.00 for Rhino Run's beneficiaries. This year the Rhino Run beneficiaries are Outraged SA Citizens Against Poaching (OSCAP), a registered NPO which works closely with wildlife agences and government departments; The Chipembere Rhino Foundation, a non-profit project that assists in the protection and conservation of rhinos; and Forever Wild: Rhino Project which is part of the Wilderness Foundation and works to treat rhinos that survive poaching attempts.
Rhino Run was founded by an Eastern Cape resident, Sian, after a horrific poaching incident happened near his home in Nelson Mandela Bay two years ago. Three rhino had their horns hacked off in a nearby game reserve. One rhino died and two survived. The survivors were named Thandi and Themba (which means Love and Hope in Xhosa).

It was after watching a video of these rhinos (see below) that Sian was inspired to take action.
"It was when I saw these poor animals wake up, each to discover half of their face had been crudely hacked off, that I realised I could no longer sit on the sidelines to such horrendous acts of cruelty," Sian says on the Rhino Run website.
"Themba sadly succumbed to his injuries a few weeks later and passed away, but despite unbelievable odds, Thandi survived, and it is this amazing rhino's story of survival and courage that inspired the Rhino Run.
"Being a trail runner has brought me back in touch with the amazing beauty that is South Africa, and the wild places that this beautiful country has to offer.
"I believe that we as trail runners have an obligation to step up and fight whenever our precious natural resources are being threatened, for without them, we would not be able to do what we all love doing – running free!
"The rhino, being one of the Big 5, is an icon for this country, and we simply cannot let them die out – especially not for something as selfish as the greed of man!
"Braam Malherbe, one of South Africa's running inspirations, says we should all, every day, just Do One Thing (DOT) if we believe in something. Stop talking about what we want to do, or would like to do, or think we should do, and simply just do it."
Watch Video: Rhinos Poached on South African Game Reserve, 2012
More Info
Please visit www.therhinorun.com to register now for the run on 28 September 2014.