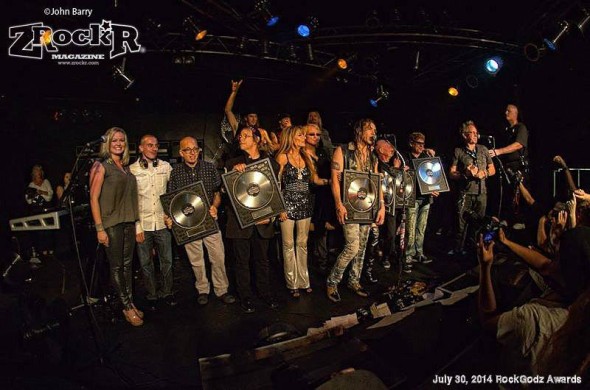 South African singer songwriter Duncan Faure was inducted into the RockGodz Hall of Fame in a star-studded performance and awards ceremony in Las Vegas, USA, on July 30, 2014.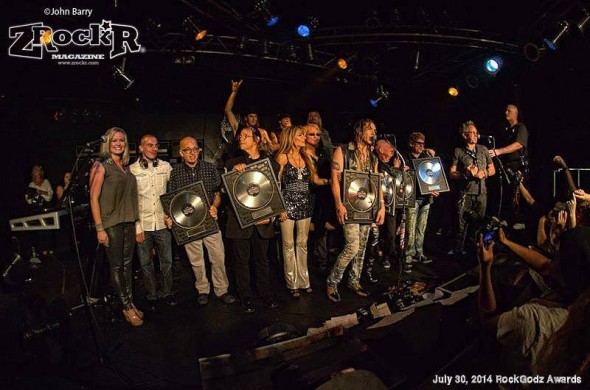 Duncan, former singer with one of the most famous bands to ever come out of South Africa – Rabbitt – said he was "very honoured to be selected and inducted" and "thanks from me".
He performed "Nightfall" at the event which was held at the Vamp'd Rock Bar & Grill in Vegas (and is not connected to the Rock and Roll Hall of Fame).
Rabbitt was one of the biggest pop phenomenons to ever occur in South Africa – generating the same kind of mania as Beatle Mania! The band was formed in 1975 and recorded three gold albums and won seven SARIE awards (SA's Grammy) for best group from 1976-1978.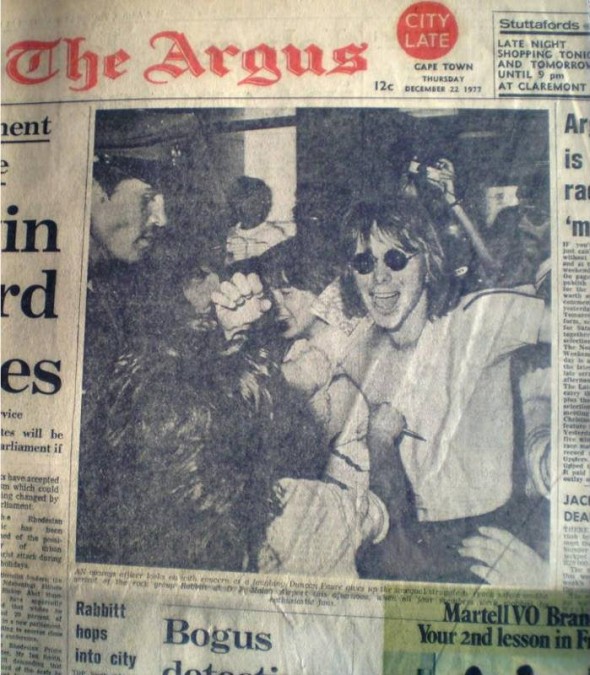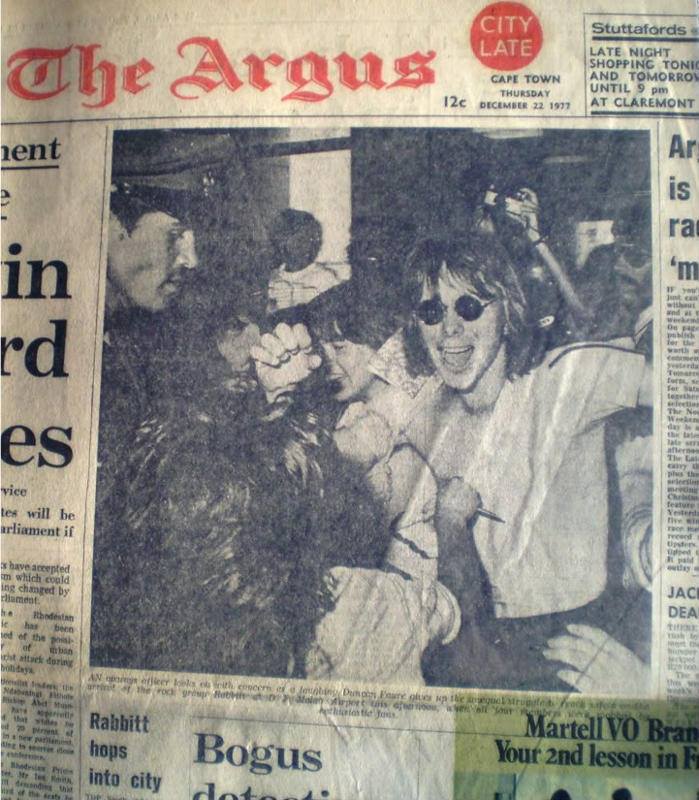 And Duncan Faure and his bandmates certainly were treated like Rock Gods (as seen in the photo above). Rabbitt Ruled!
In 1978 Duncan joined legendary Scottish pop group Bay City Rollers as their lead vocalist.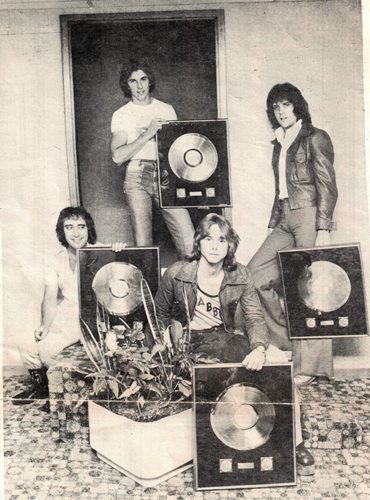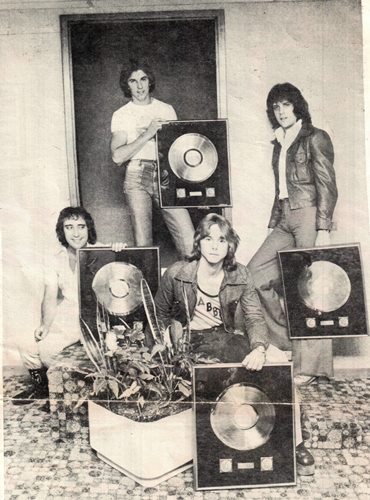 Today he lives in Vegas where he performs with musicians from around the world including The Cult's Lez Warner (who was also at the RockGodz event), Sean Koos from Joan Jett's band and Charlene Tilton from 'Dallas'.
The other former Rabbitt band members have also gone on to have creative and successful careers. Trevor Rabin has become a hugely successful film composer in Hollywood (and won a Grammy during his years with British group Yes); and according to an article on Fresh Music's website written in 2006, Neil Cloud had at that time become an "innovative force" in the world décor market, and Ronnie Robot had sold close to one million DVDs in the children's education sector.
Watch Video: Duncan Faure performing his song 'Nightfall' at Rock Godz awards July 30, 2014 in Las Vegas
Watch Video: Rabbitt Hysteria
Watch Video: Charlie by Rabbitt
'Charlie' entered the Springbok Radio Top 20 Chart on 18 June, 1976.
Watch Video: Dingley's Bookshop by Rabbitt