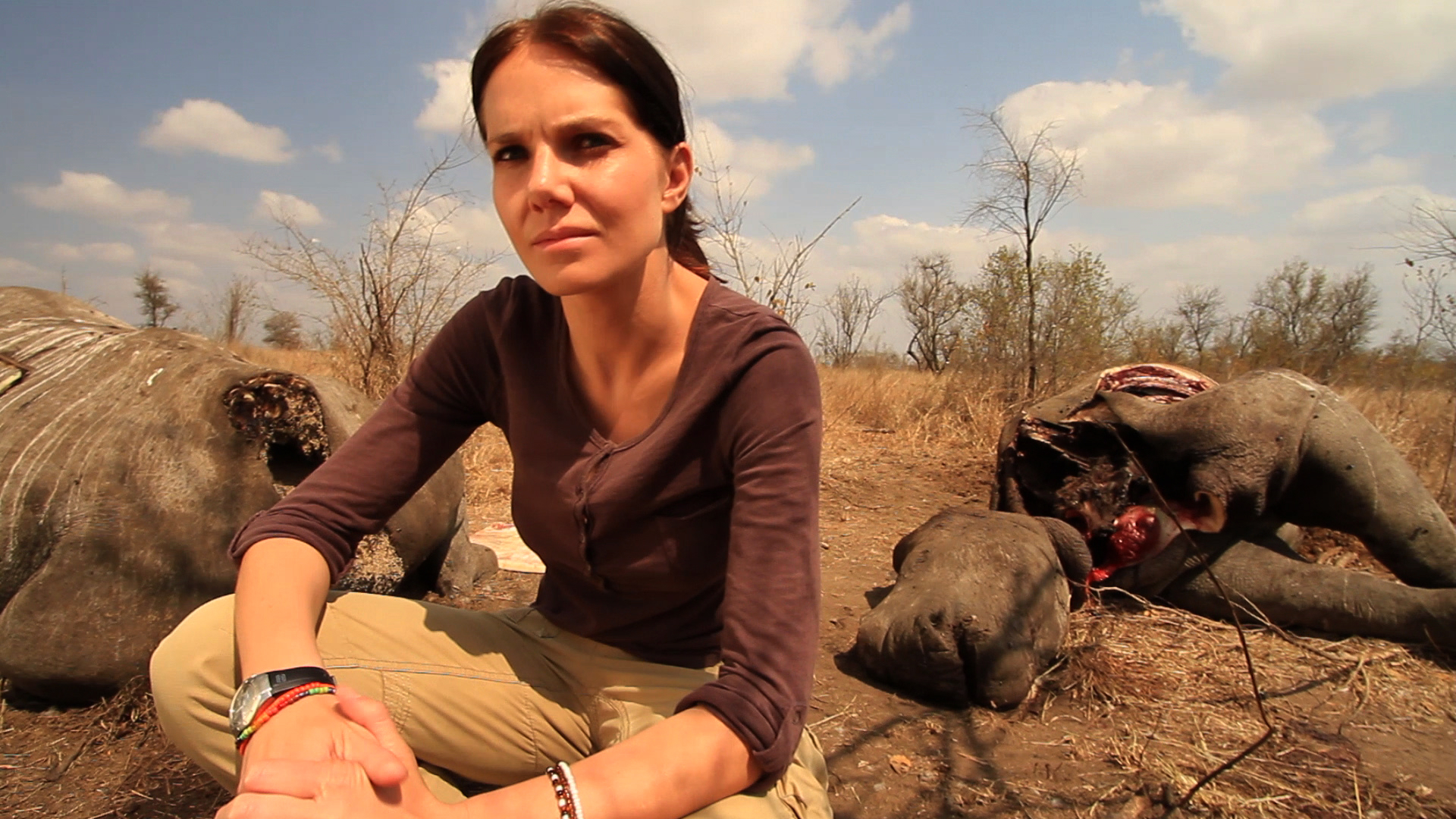 A new concept in filmmaking funding emerged a few years ago through crowdfunding sites like Kickstarter and Indiegogo to independently fund films. South African filmmakers, Susan Scott and Bonné de Bod are using this new development to try fund their documentary film on the rhino poaching. In Afrikaans and for the big screen, 'STROOP die film' is hoping to release into cinemas nationwide at the end of this year.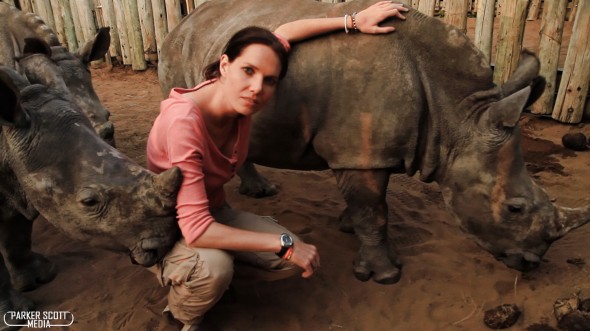 With less than 24-hours to go the film's director, Susan Scott, talks to SA People about the film:

There are a lot of rhino films and books out there, what is this film about and why is it different?
You know, over the past two years, I've been spending a fair bit of time filming in remote places around South Africa on stories for 50|50, SABC's longest running environment show… as well on a wild dog film in the Kruger.
So, like any South African, I've been aware of the rhino crisis. And of course like all of us, I just assumed that stuff is being done to save them and that there are plenty of films, TV series, books and media articles on the crisis right?!
Well, no. Not the stuff I was seeing.
I would be staying at a research camp filming on a story completely unrelated to rhinos, and see and hear stuff that was happening with rhinos that was mind-boggling.
And then I would go back to Jo'burg and sit at a braai and listen to people moaning about the crisis and what a shame it was that nothing was being done…all the while, knowing that there were huge things happening that obviously I couldn't divulge because that information was confidential, and it had to be kept out of the media so poachers wouldn't be aware.
So when I worked with 50|50 presenter, Bonné de Bod on a rhino story last year… we both just resonated with getting a bigger picture story out to those South Africans who sit around a braai and just have no idea how amazingly hard and courageous their fellow South Africans really are.
So that is why we are making this film. That, and of course, we are going to look back in ten years time and either we will have saved the rhinos or we will have lost them…and I'd like to think that this film will document this crucial period in the time of our rhinos.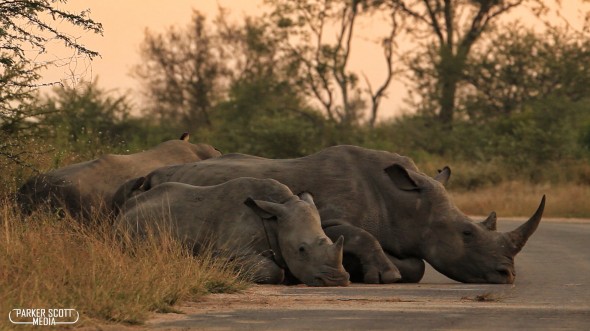 Why the big screen?
Well, to be honest, I don't think any broadcaster will take this film the way we would like to tell it. It will be too brutal, not that we are going to gratuitously show blood and suffering, but of course the subject is all about that. So how can we not allude to it?
How can we not show how rhino owners, orphan caregivers, field rangers, wildlife vets are emotionally affected by the crisis… and yet, have a job to do and have to carry on?
It's a very complex story this. There are so many layers to the crisis and we have to unpack it as best we can… and as neutrally as possible. So that two South Africans can walk out of the cinema and have differing opinions about what the solution is… because that quite frankly, is the dilemma.
Also, broadcasters have mandates. They have advertisers they have to please. I am quite used to hearing what the 35 to 55 adult male audience wants (the target for most wildlife broadcasters) to see and music "they" would like to hear, etc, etc.
And actually this story cannot be prescribed to. It's the other way round. It's like a book. It's a journey, through Bonné's eyes into the rhino poaching crisis.
It's not going to be gentle or easy. But it's an important story that simply, has to be told.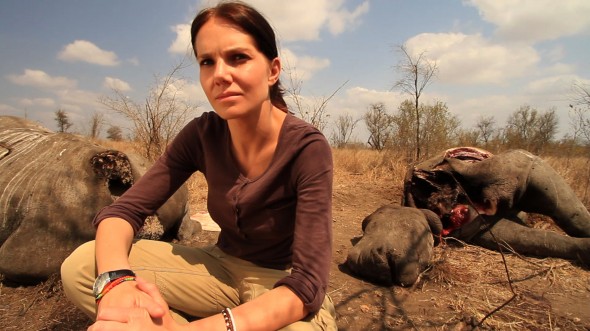 So hence the crowdfunding…?
Yes, absolutely right! The crowdfunding option gives us the freedom to not be bought out to those prescriptions. That we can be free to tell the story without censorship. And I don't mean the censorship we think of in the old-fashioned sense… I mean it in the new scary television executive producer way, telling us what they think audiences want to see and tailoring the content that way. Rather than the content being presented to the audience, unfiltered.
Crowdfunding is a new concept to South Africans and it has been interesting seeing South Africans not feel comfortable to go to an American website to donate anything from R10 for a thank-you to higher amounts with rewards or perks.
So for example, you can forward buy the DVD or digital download… which obviously helps us get the film made and donors get the film when it's done and at a cheaper price than after the film is made.
We also have things like t-shirts and visits to the crew filming at various locations around SA or attending the film premiere and so on. But more and more we get South Africans messaging us asking for the local banking details because they're not going to a website to pay in dollars!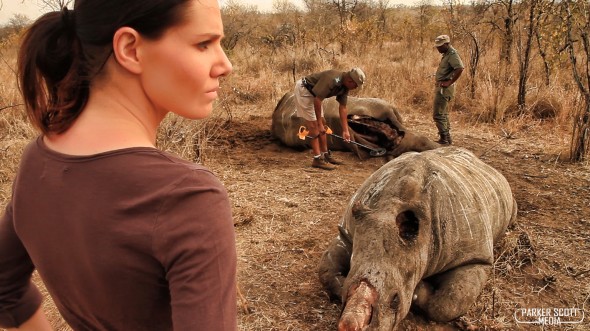 Why is the film in Afrikaans?
Bonné, who is telling the story, is Afrikaans. And while she speaks perfectly good English, we thought it would be important to include her heritage, her culture as well as her journey.
There is a perception that Afrikaners are moulded to the land, to our wildlife and that's truly what Bonné feels… that she was lucky to have her grandparents take her to the Kruger as a kid and pass on that love for nature down through the generations.
So it's important and you know, no-one would question it if it was in Spanish from a Spaniard's perspective… and of course there will be English subtitles.
Another factor to consider is that Afrikaans movie goers really do support local Afrikaans films, and we need this story seen and what better way than putting it out there to folk who really do support their culture and language on the big screen?
The campaign is in its last hours, please help support this film:
Please copy and paste this url:
www.indiegogo.com/projects/stroop-afrikaans-film-on-the-rhino-crisis-in-africa
Watch Afrikaans Rhino Film 'STROOP' Trailer
One woman's journey to find out what South Africans are doing to ensure the survival of rhinos…