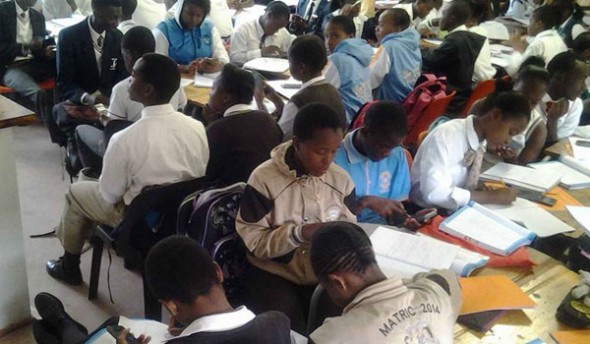 Working the chalkboard for over 74 years, watching students blossom and receive good grades, Nontsikelelo Qwelane, at 94, is South Africa's oldest teacher.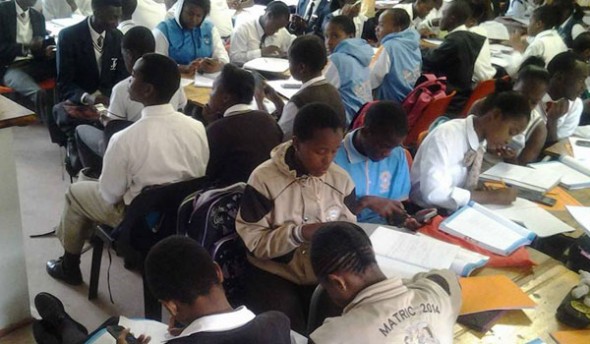 Qwelane believes she was born to "impart knowledge" and has dedicated herself to this lifetime vocation. Born in 1920 in Engcobo in the Eastern Cape, she trained as a teacher and started teaching in government schools in the province. She also later taught in the Western Cape, Gauteng and Mpumalanga.
HARD WORK, GEOGRAPHY AND PRAYER
She began her schooling in 1929 at a missionary school and recalls how the missionaries placed great emphasis on hard work, hygiene, discipline, subjects such as English, geography and needlework, and prayer. Qwelane says pupils were forced to pray eight times a day, and jokes that she did not understand why so much prayer was needed.
"It was hard. At times I'd take my geography textbook to church instead of my hymn book and study what the teachers taught me in class," she says.
In her teaching career, she has taught under four education departments and at both public and private schools.
She matriculated in 1936 and then enrolled for a three-year teachers' course, qualifying in 1939. Her teaching career began in 1940 at All Saints Training School in Engcobo in the Eastern Cape.
Her love of teaching is complemented by her unending quest to learn; she graduated with a Bachelor of Arts in 1975; received a diploma in development studies in 1983; received a higher education diploma in 1993; and a Bachelor of Education in 1996, all through Unisa. She followed these qualifications up by registering for a masters degree in public administration with the University of Pretoria in 1998. Her colleagues describe her as "a walking geography textbook".
After retiring from public education, Qwelane didn't want to stop teaching; she decided to work at private schools and now teaches geography to matric pupils at the Metropolitan International College in White River, Mpumalanga. Her pupils consistently achieve good results.
She is affectionately known as Gogo (granny) among her colleagues and students and still drives her own car. She says her job has never been about money, but about the love of education; it is her calling and as long as she can still teach and has the energy, she will continue to do so.
She is adamant that she is never tired during lessons.
"When I'm in class I forget about my knee and all the pains in my body. It's because I didn't do things that my mother told me not to," she jokes.
Teaching is 94 year old Gogo Nontsikelelo Qwelane's passion

Qwelane's two daughters, Nomakhwezi Nkosi (65) and Nomonde Ndimande (69) have also followed careers in teaching.
"My father and mother were teachers. Teaching is the only language we have ever understood as kids at home. So it was only natural that we followed suit," says Nkosi, a principal at Sandzile Primary School in Kawbokweni, Mpumalanga.
Nkosi says her mother was a strict woman who insisted they become bookworms even during school holidays. As children, she says, playtime was minimal and she believes it was her mother's authoritarian nature that ensured their future as teachers.
On her teaching philosophy, Qwelane says schoolchildren are not objects, but human beings who have a future. "We must not be tired. They [pupils] are going to take over when we leave. They are important. We must remember that."
She says she is a "simple person, devoted to teaching" and leaves her cell phone in the car when she gets to school.
THE ORDER OF THE BAOBAB
In April 2013 President Jacob Zuma honoured Qwelane with the Order of the Baobab "for her outstanding contribution to education in South Africa and for being an inspiration and role model to both young and old".
The Order is awarded to South African citizens for distinguished service above and beyond the ordinary call of duty.
Working the chalkboard for over 74 years, watching students blossom and receive good grades, Nontsikelelo Qwelane, at 94, is South Africa's oldest teacher.
By: Melissa Jane Cook
Source: www.mediaclubsouthafrica.com