South Africa's legendary Lion Whisperer Kevin Richardson has received two rescued lion cubs from Spain…and it's clear from the video on this page that the cubs couldn't be in better hands.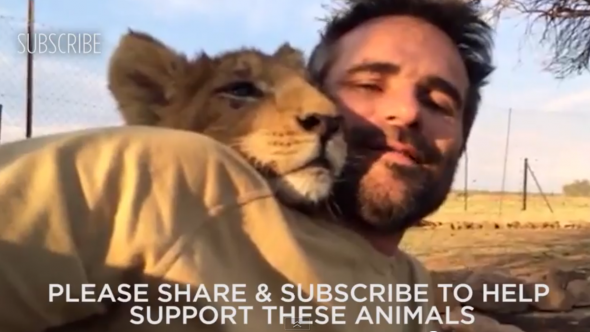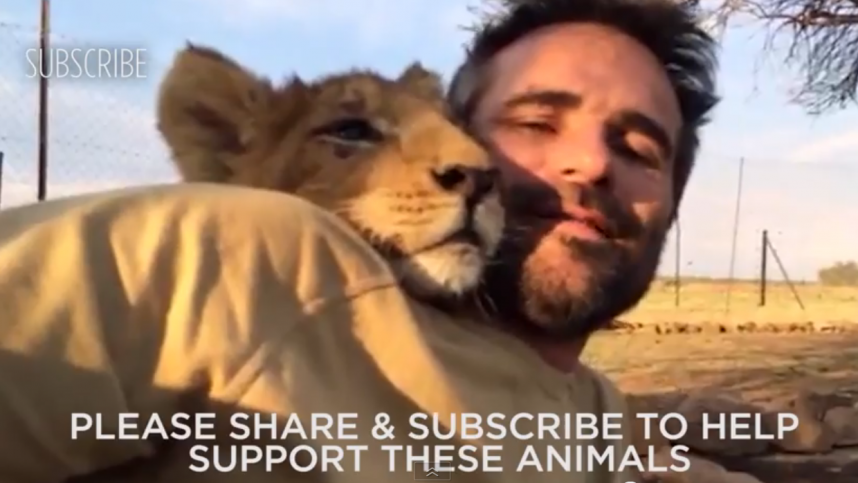 A few hours ago Richardson posted the following excited message on his facebook page: "THE CUBS ARE HERE, THE CUBS ARE HERE!! Meet George and Yame. These are the two cubs that were saved from a bad situation in Spain, and thanks to the generous donations of so many people, have finally found their way to the Kevin Richardson Wildlife Sanctuary, where they will live out their lives as close to being wild lions as is possible. Welcome Boys!"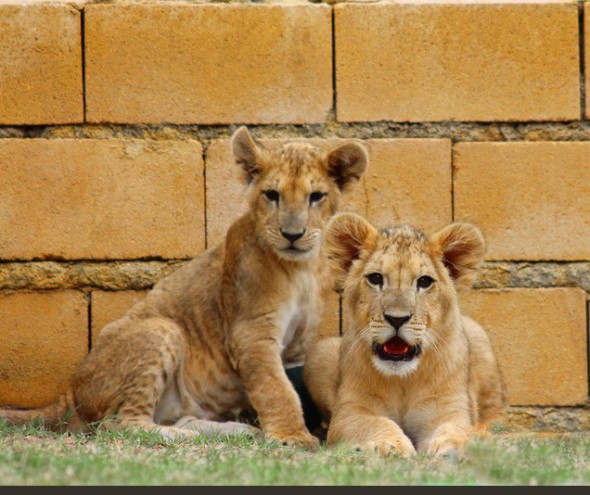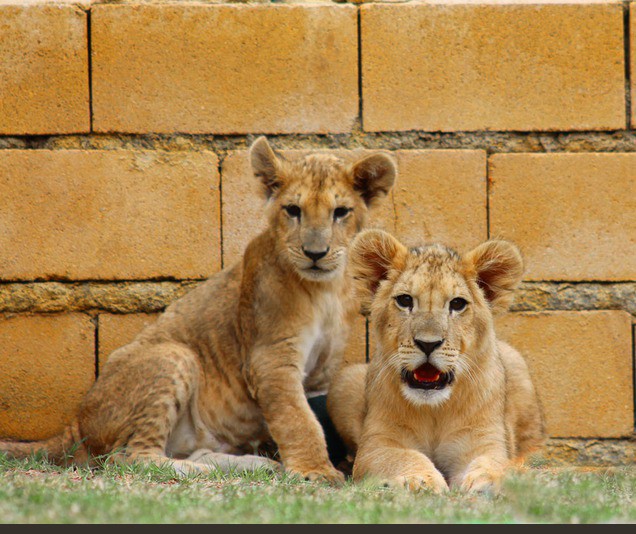 The six-month-old cubs have made headlines around the world since British animal lovers launched a Facebook campaign on their behalf, calling for an end to lion cub petting at a theme park in Alicante, Spain.
After being bought from a circus in France, the two lions were being exploited by the Terra Mitica Park, where they were locked up in a small enclosure, and offered as a photo opportunity to tourists who were able to pose with them for 10 euros.
The park is frequented by many British tourists who were horrified by the condition of the lions. By the time they were rescued – at two months old – they were covered in sores and suffering from infections and bone disease.
The cruelty to George and Yame was reported to authorities and the lions were rescued in July and taken to a sanctuary in Madrid where an American woman, CJ Munoz, and her Spanish husband Luis have nursed them back to health.
CACH (Campaign Against Canned Hunting) believes the cubs would have ended up in the Canned Lion Industry – whereby once cubs outgrow their cuteness and are no longer desirable for photo ops, they are sold into this industry where they are 'hunted' and killed by rich tourists. Kevin Richardson is renowned for speaking out against the industry, which is shamefully most prolific in South Africa.
CACHE thanked all those who helped rescue the lions and those who donated – particularly an Australian NGO, Painted Dog Conservation Inc, and NGO Spots in the Netherlands which is also leading "the thrust in Europe to educate the travel and tour industries about the link between cub petting and canned hunting."
Watch Video – Kevin Richardson bonds with Rescued Lion Cubs from Spain
Subscribe to Kevin Richardson's YouTube Channel here – http://bit.ly/1pbqkXR