The International Kite Festival kicked off today in Muizenberg with brilliant blue-sky conditions providing the perfect backdrop to showcase those kites. Zaahid Appoles and Robyn Gwilt were there to capture the photographs on this page – from Cape Town-loving kites to international flags, Pegasus, a shark, a dragon (of course!)…and many more.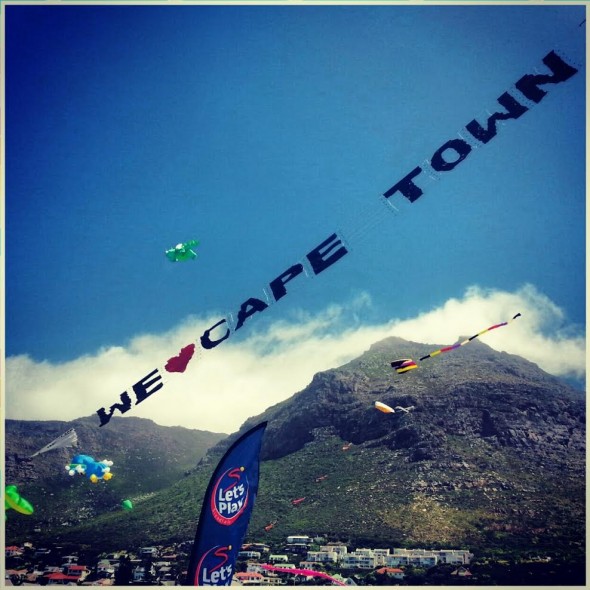 "I woke to a really calm, windless morning….but that was short-lived!" says Robyn. "Moseyed round to Muizies and found the kites + the wind! Wow, not what I expected – these are SERIOUS kites…. just loved the Dragon, Octopus, Seal, Nemo and the 'horse' which I believe is Pegasus!"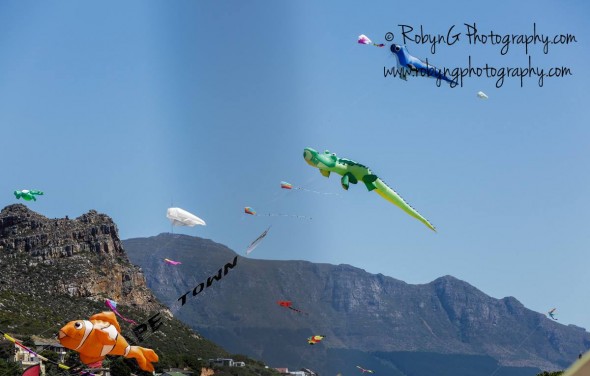 This is the 20th annual Cape Town International Kite Festival, bringing together people from around the world in a celebration of kiting and creativity to generate funds for Cape Mental Health (CMH), and raise awareness about the importance of mental health, and the link between physical and mental well-being.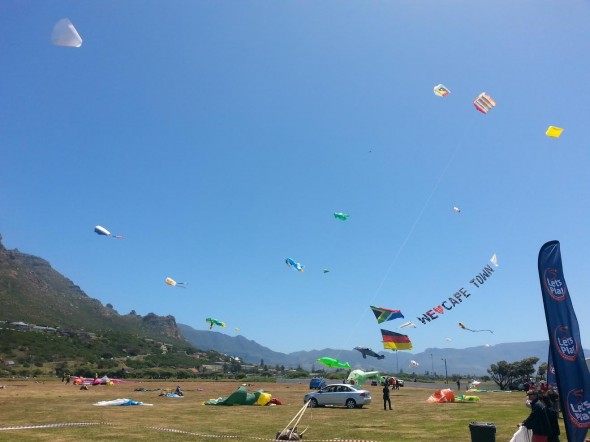 The theme this year is to lift your spirits "Beyond the Blue" at Africa's  biggest kite festival.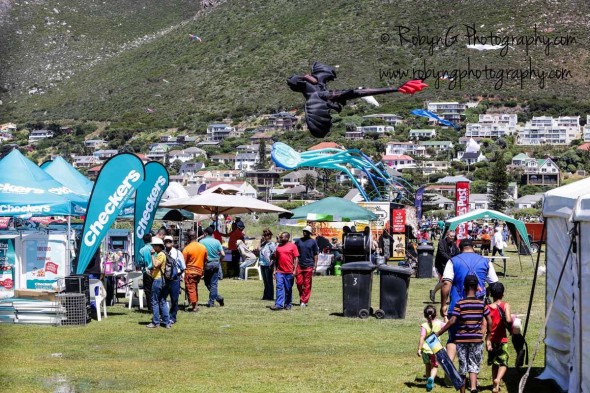 Proudly hosted by CMH, the festival includes on-stage entertainment, kiting displays and competitions, kite-making workshops, yummy food stalls and an eclectic market. It's healthy family fun in support of a very good cause.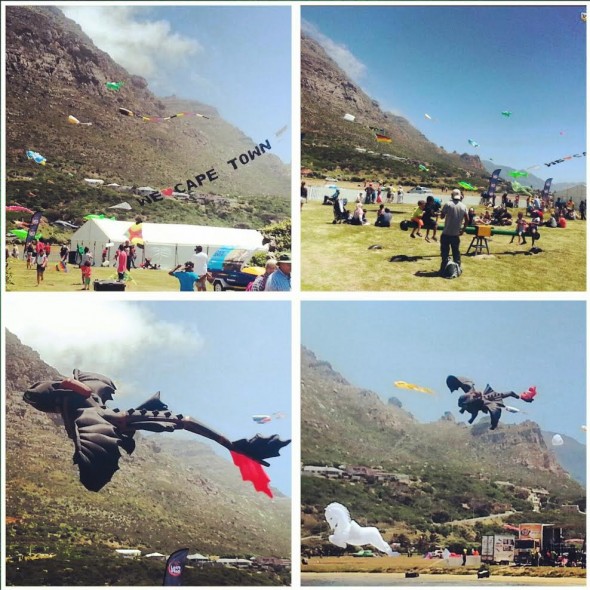 The Festival finishes tomorrow (2 November, 2014). You can find the action on (and above) the lawns of Zandvlei Nature Reserve, Muizenberg (corner Axminster and The Row), from 10:00 to 18:00. Entry is R30, or R10 for children 12 years and under.
There's lots of parking and easy access by train (False Bay or Muizenberg stations). All profits go directly to CMH.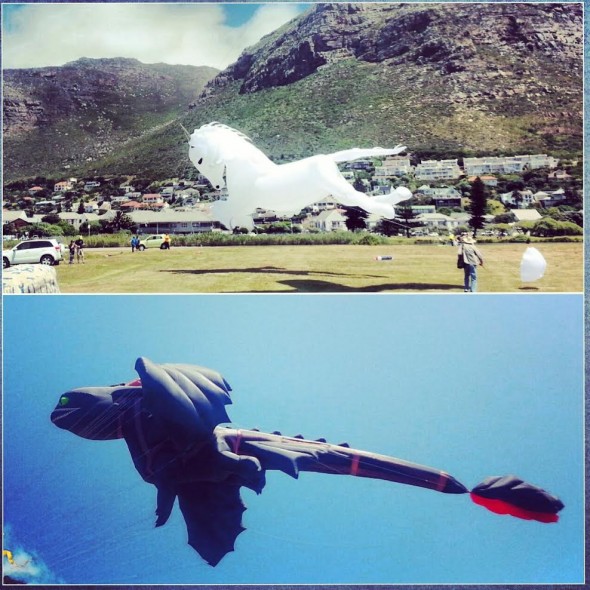 Cape Mental Health provides innovative and effective mental health services to people in poorly resourced communities in the Western Cape. This non-profit organisation has been active for over 100 years and continues to work towards a society where people with intellectual and psychiatric disabilities are included in community life and have access to education, training, work and social opportunities.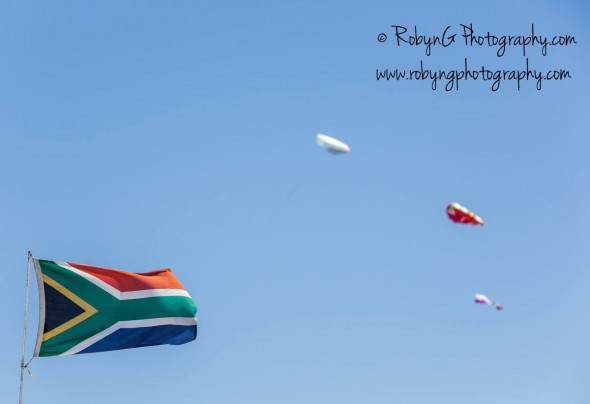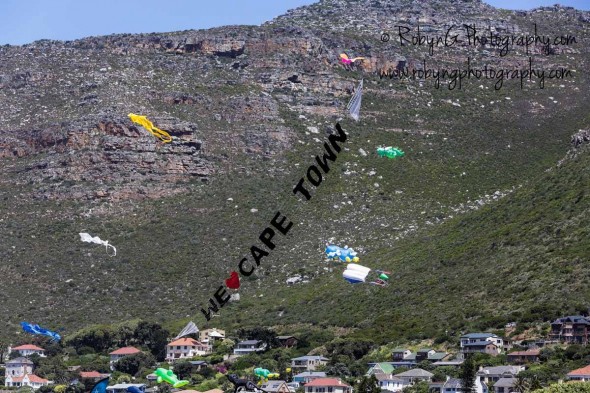 More Info
www.capementalhealth.co.za
www.facebook.com/CTKiteFest
021 447 9040
info@cmh.org.za
To see more of Robyn Gwilt's photos please click here.