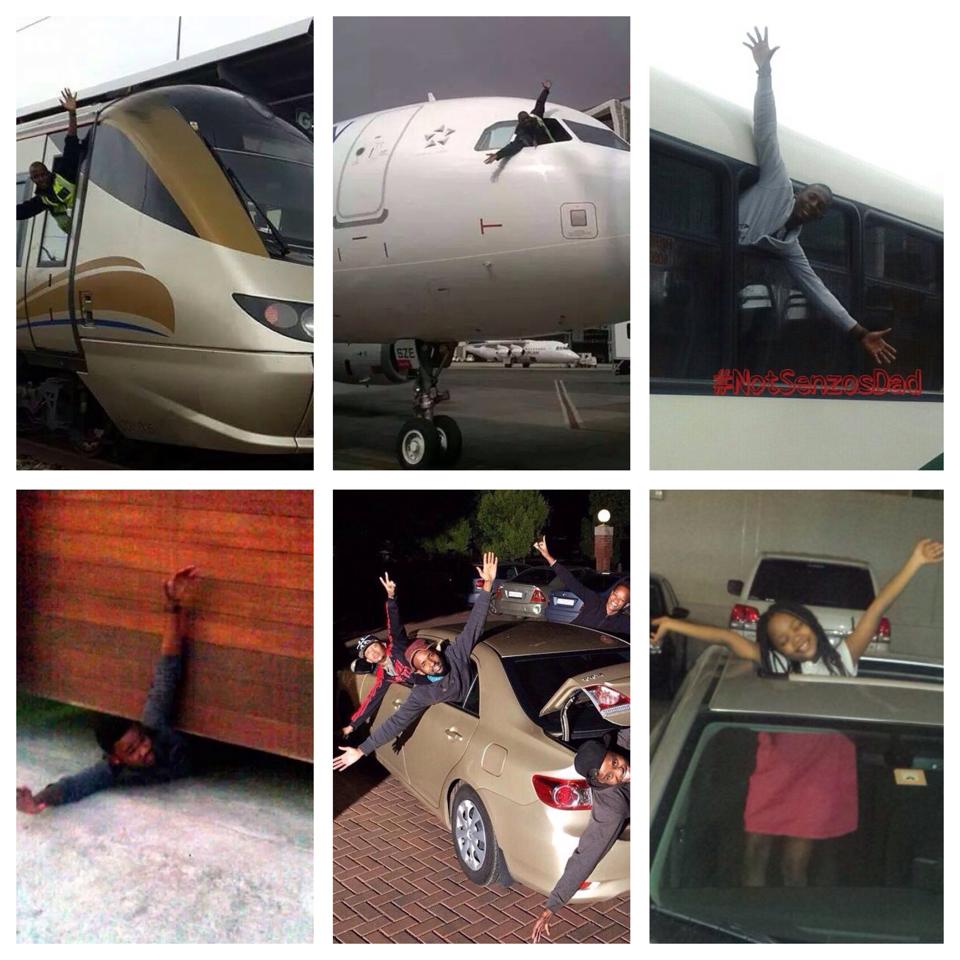 By now, most people in South Africa have seen or taken part in the #NotSenzosDad phenomenon trending on Twitter. But is it healing or hurtful? And how does it feel for Senzo's dad?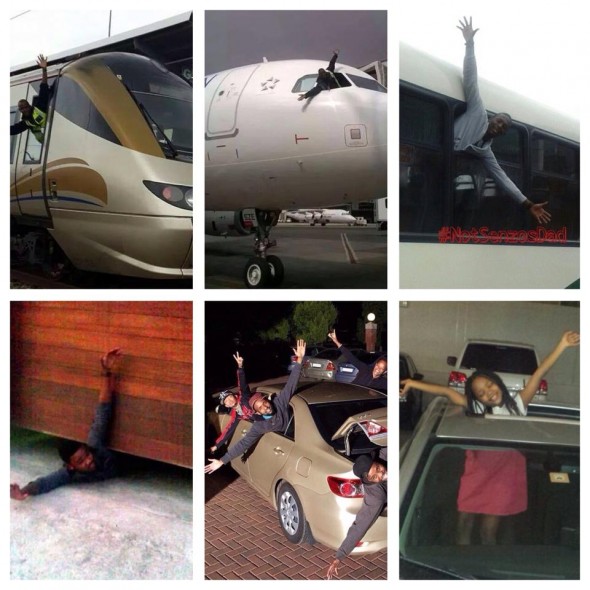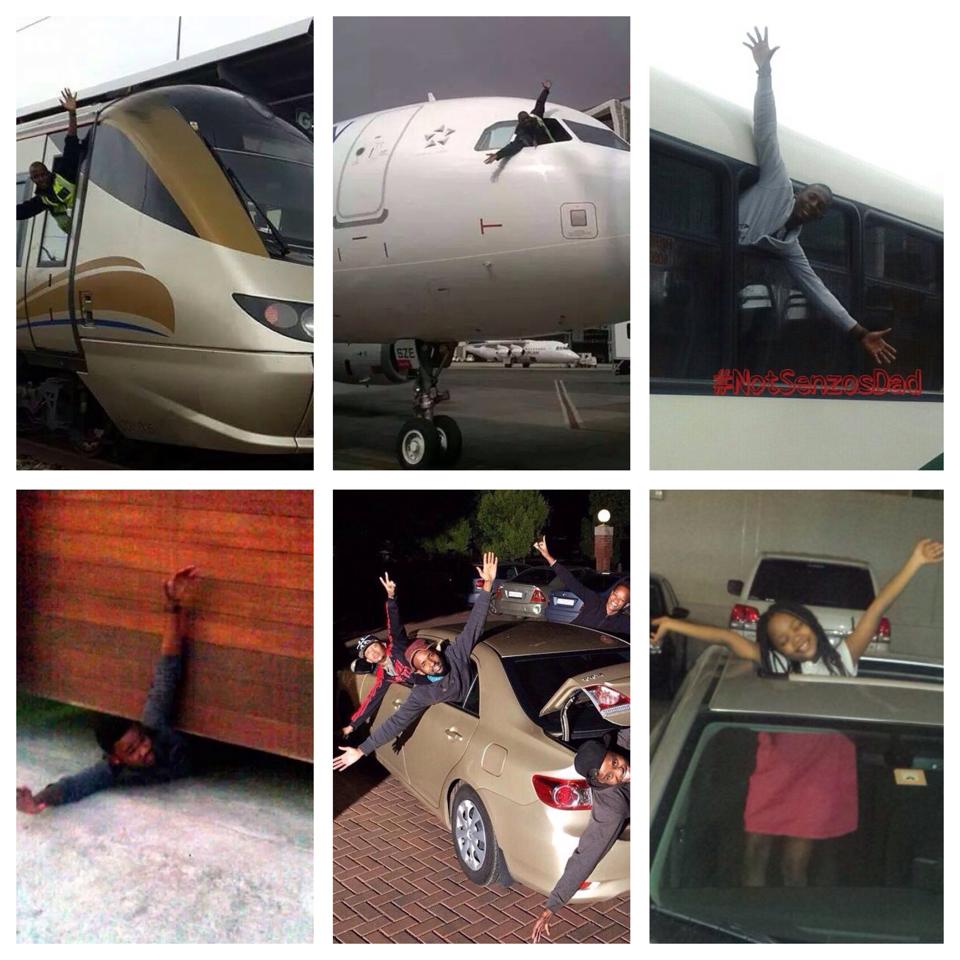 Within a day of murdered Bafana Bafana star Senzo Meyiwa's funeral, the jokes began. At the funeral, which was held at the Moses Mabhida stadium in Durban, Senzo's grief-stricken father Sam waved his arms outside the car window to acknowledge the thousands of fans who were gathered at the stadium.
The picture made front page news…and within hours other people had posted their own (sometimes photoshopped) versions of the wave on social media…from pictures of Virgin chief Richard Branson waving out of an aircraft to children waving out of the tops of toilets. There are even pictures of Oscar Pistorius waving his arms through jail bars.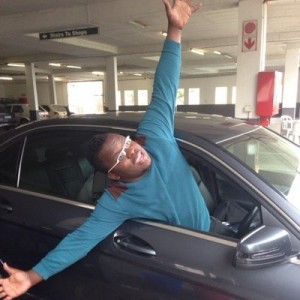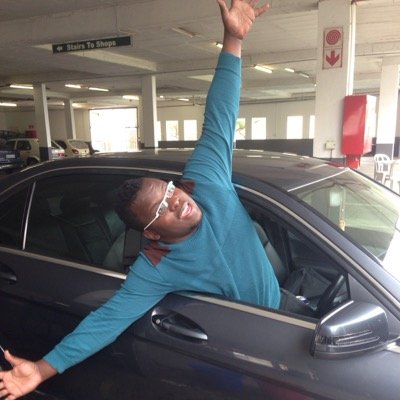 It is human nature for the jokes to begin within seconds of a tragedy occurring whether it's a huge train smash in Germany or even a shuttle disaster in space. It's not specific to South Africa. It is how many humans around the world deal with sadness.
But usually, it's left to the comedians on Talk Shows, and the cartoonists in newspapers to crack the jokes, and others share them. But this time, the people of South Africa are involved in this trend. They too are uploading photos.
And is that helpful or hurtful? Glancing through most public reactions, it seems to be helping the country heal from the tragedy. But there is no mention of what impact this is having on Senzo's father, or those who truly knew and loved Senzo.
The trend was apparently begun by Sol Phenduka (@solphenduka), a South African Radio presenter, Club DJ, Music Producer and MC.
On Twitter he has written "This is where it all started. Laughing is therapeutic. Glad I started it and played my part in healing our mourning country."
He later added "honestly didn't expect #NotSenzosDad to be this big. Didn't expect it to be big at all. Me was just fooling around." The trend has gone worldwide.
Some are impressed. Zola Mbinda wrote "@solphenduka you're legend Boss after you've done #notsenzosdad everyone is doing it #salute."
Others are not. Eva Rampokanyo tweeted "I die everytime I see this…" and 'The Incredible Liz' wrote "I don't follow this #notsenzosdad trend but right here yol pushed it. Took it a little too far! Relax, it's not funny."