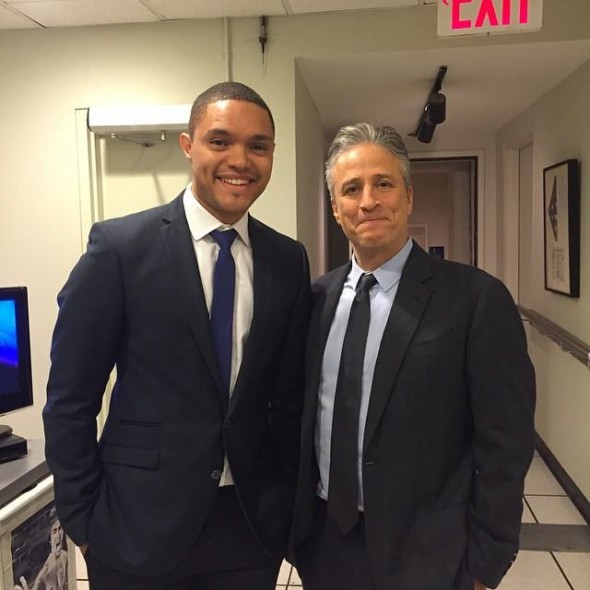 South African comedian Trevor Noah's new stint on The Daily Show, in the USA, has got off to a great start, with the South African comedian using the platform to not only crack a few jokes…but to bust a few myths about Africa too.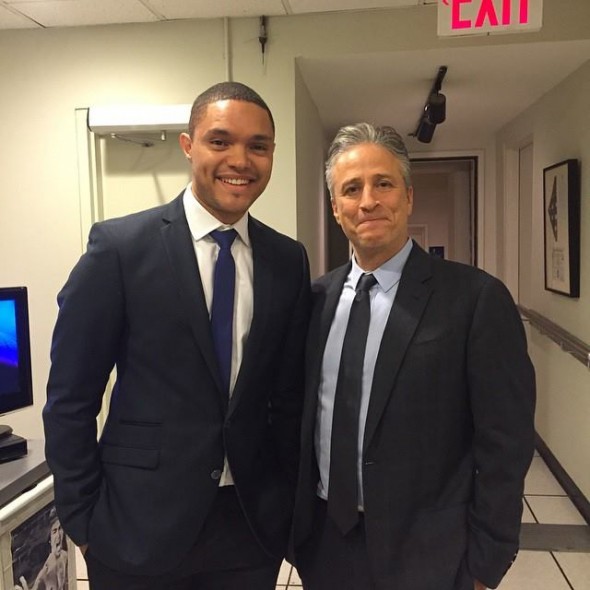 Noah began his new appointment as a member of Comedy Central's 'The Daily Show with Jon Stewart' a couple of nights ago, after flying in from South Africa where he had been touring.
In a series of jokes and commentary, Noah makes some key comparisons about racism and development between America and Africa, and discusses the threat (or lack thereof) of Ebola to South Africa. (See video below.)
Noah's appointment as a Contributor to the Emmy® and Peabody® Award-winning Daily Show was announced back in October.
After his debut show, Trevor posted the above photo along with the message "Tonight I lived a dream. Thank you Jon Stewart and The Daily Show and everybody that watched my debut on the show. #TheDailyShow #LookMomImOnTv #MyMomDoesntReadHashtags #ThisManIsMyHero #JonStewart."
Jon Stewart is considered one of the US's top social and comedic voices. He has spent the past 14 years hosting his Daily Show and redefining political satire to the point where surveys now reveal that the majority of people under the age of 35 turn to his show for their main television news.
Most South Africans already know (and love!) Trevor. He has over 2 million followers on Facebook and has hosted several TV shows in SA including two seasons of his own late night talk show.
Trevor was first introduced to American TV audiences on The Tonight Show with Jay Leno, and has also appeared on the Late Show with David Letterman…becoming the first South African stand-up comedian to appear on either of those shows! His Showtime comedy special Trevor Noah: African American premiered in the US in 2013.
Trevor looks set to become as popular in America as back in his homeland. American Allen Jay Burton said "Watched this Thursday night, enjoy his stuff anyway, and NOW he is on my nightly addiction…and it was sooooo sweet! Looking forward to more!"
Watch Video – #The Daily Show with Jon Stewart # Spot the Africa (December 5th 2014)
"Between rampant racial inequality and Ebola outbreaks, South African comedian Trevor Noah admits he hesitated to visit a country as underdeveloped as America."