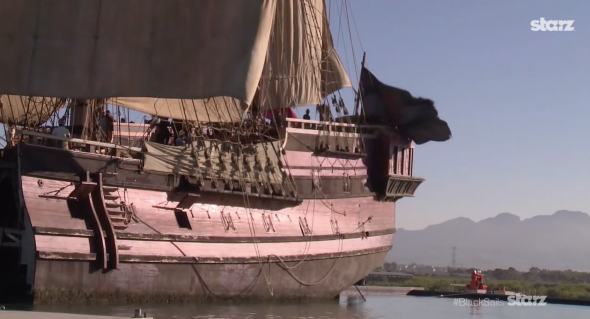 The second season of the swashbuckler television series filmed in South Africa, Black Sails, starts in the United States this weekend. Starring Toby Stephens, it was filmed on location at the Cape Town Film Studios on the road out to Somerset West, where the set doubles for 1715 Nassau during the Golden Age of Piracy.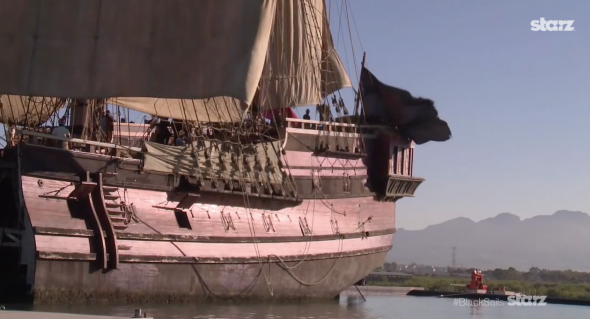 The series, as explained by the movie site rottentomatoes.com, is a swords-and-sex historical epic and a kind of prequel to Robert Louis Stevenson'sTreasure Island, following one pirate crew's pursuit of a Spanish treasure galleon as events take place on land and on sea.
"Think Spartacus meets Mad Men, a world in which the women – though small in numbers – learn to survive, subvert, and eventually succeed in a sea of ruthless chauvinists," it says.
At the time the series was shooting earlier last year, the makers of the seires talked about the big tank that had to be built for many of the water scenes. The tank of five million litres can hold a 40-meter long ship.
Black Sails is not the only international TV series to be filmed in South Africa. It joins the ranks of Homeland, Dominion and Wallander.  Hollywood star Rob Lowe's newly announced drama Apolcalypse Slough is also due to be filmed in SA (as well as in Malta and the UK). And then there are the international films which use South Africa as their location. Chronicle was filmed here. So too were some scenes from Sascha Baron Cohen's upcoming Grimsby. It therefore comes as little surprise that the SA film industry  is now generating over R5.6bn annually.
Watch Video: Black Sails | Season 2: Set Tour
Welcome to Nassau. Get a tour of the Black Sails Season 2 set from the captain himself: Zach McGowan.