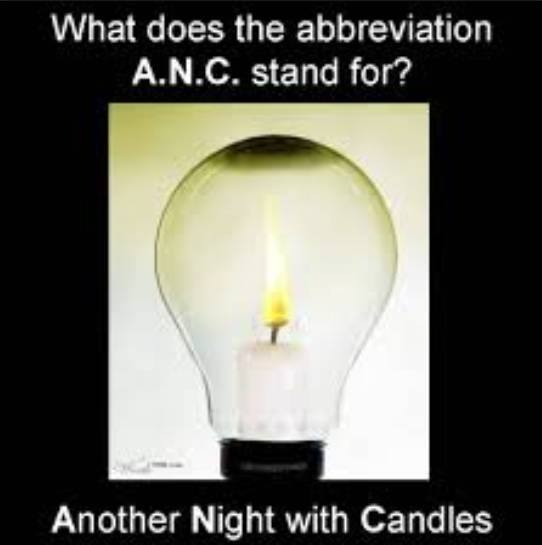 Democratic Alliance (DA) Parliamentary Leader Mmusi Maimane MP made the following statement regarding the current load shedding crisis this morning outside Chancellor House, the former law firm of Nelson Mandela and Oliver Tambo in downtown Johannesburg: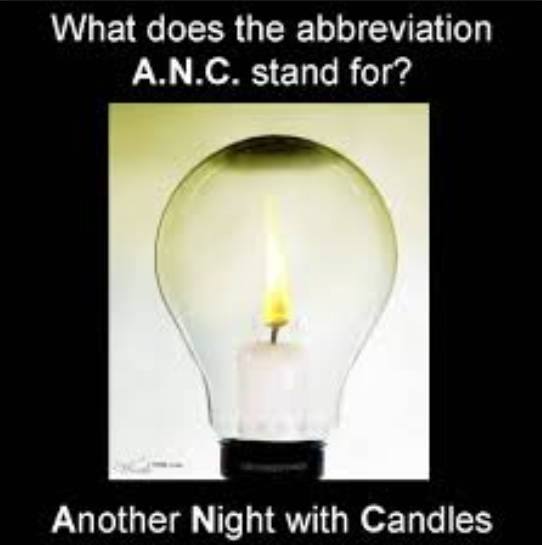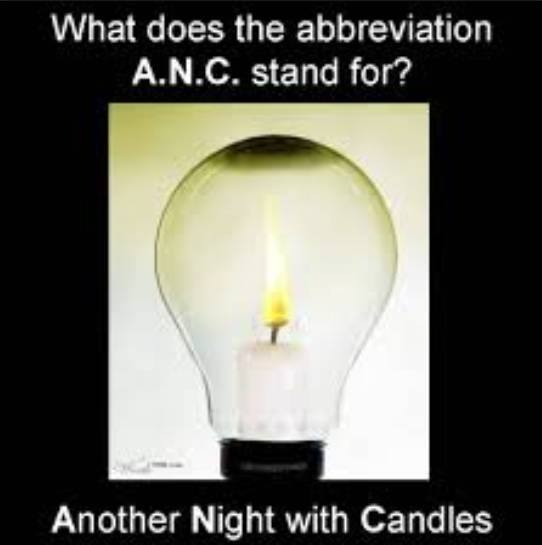 "Democrats, today we are gathered outside Chancellor House, the site of South Africa's first black-owned law-firm, opened in 1952 by Nelson Mandela and Oliver Tambo.
"We are here to remember the values that once guided the struggle of South Africa's people for freedom, fairness and opportunity.
"It was from these premises where Mandela and Tambo fought for fairness and equal treatment for black South Africans, offering legal representation in the fight against Apartheid's unjust segregation laws.
"This was a principled struggle that these two great men fought, a struggle that would one day see South Africa become a Constitutional democracy, with the rule of law as one of its cornerstones.
"Long may this building stand as a reminder to us all of the values on which our democracy was founded.
"Today it is a sad irony that the name of this esteemed building, Chancellor House, is also the name of the front company through which today's ANC has profited from South Africa's electricity crisis.
"By setting up the Chancellor House company as a fundraising vehicle, today's ANC has made millions from doing business with Eskom.
"Through Chancellor House's 25% stake in Hitachi Power Africa, the ANC benefitted from the R38.5 billion contract to provide boilers for the Medupi and Kusile power stations.
"As far back as 2009, the Public Protector confirmed there was a conflict of interest in the ANC doing business with Eskom. At the time when the boiler contract was awarded, Eskom's chairperson, Valli Moosa, was also serving on the ANC's fundraising committee.
"The countless problems and delays in installing these faulty boilers is one of the central reasons why the new power stations promised to South Africans are more than 5 years behind schedule.
"Because of these endless delays, South Africans continue to suffer the burden of load-shedding every day.
"And the impact of load-shedding on the South African people has been severe. The economy has lost R300 billion and 1 000 000 jobs since load-shedding began in 2008.
"While the ANC made a sizeable profit and eventually sold off its shares in Hitachi following public outrage, just one month later Chancellor House reportedly proceeded with plans to buy out Pfisterer, a company with a R550 million contract to supply Eskom with power grid accessories.
"As men who fought for a fairer South Africa all their lives, Nelson Mandela and Oliver Tambo would never condone the injustice of today's ANC profiting at the expense of ordinary South Africans.
"Every passing month without a stable power supply means our economy loses the ability to create jobs. Unstable power means unstable water supply, chaos on our roads, loss of income to businesses, and disruptions to schooling and healthcare facilities.
"When President Zuma refuses to take responsibility for the electricity crisis and blames it on Apartheid, he should instead be telling South Africans the truth: that this is an ANC-made crisis from which the party has profited handsomely.
"Democrats, today we are here to demand accountability for South Africa's electricity crisis.
"When President Zuma accounts to Parliament for the state of the nation on Thursday, he must announce clear measures to prevent political parties profiting from business with the state.
"And he must announce an independent review of Eskom's awarding of contracts to companies with political connections.
"We cannot allow the powerful and politically-connected to profit while the power goes out in the homes and businesses of hard-working South Africans.
"We must restore Power to the People!
"Amandla!"