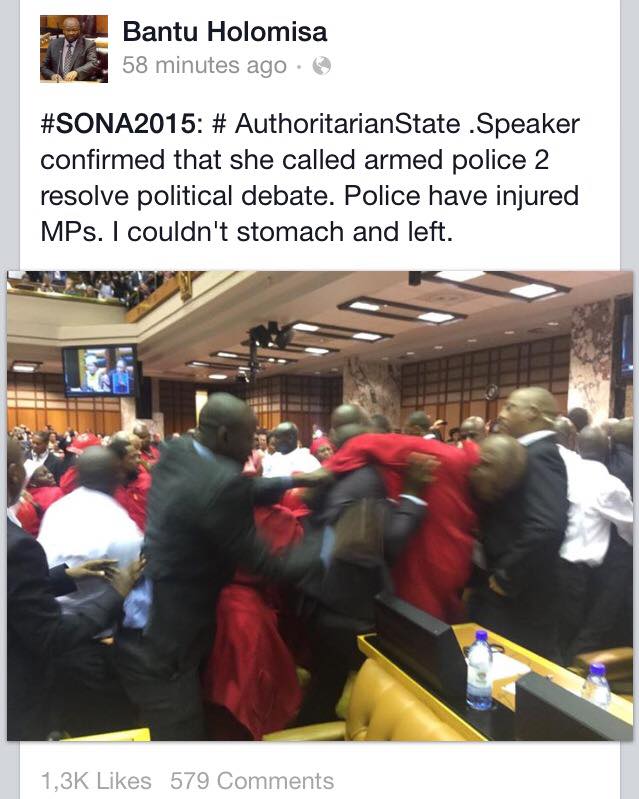 Tonight's State of the Nation Address will be remembered for unfortunately being more like a circus than a parliamentary gathering.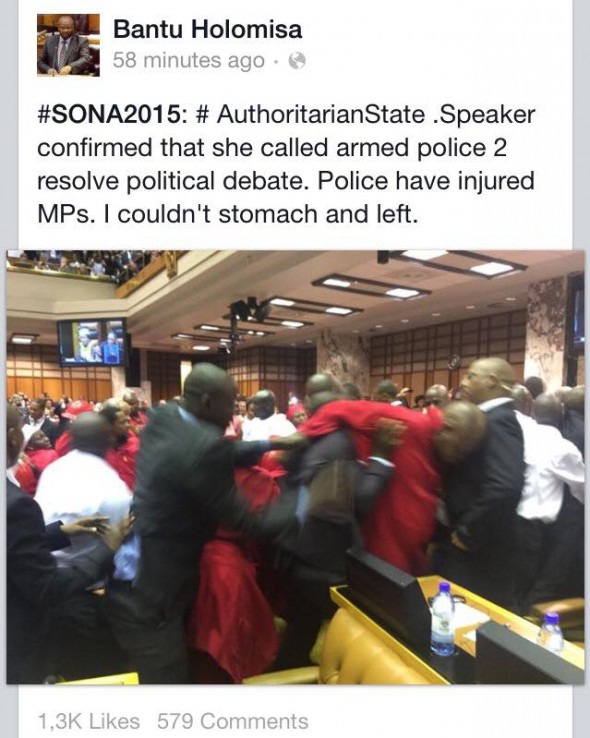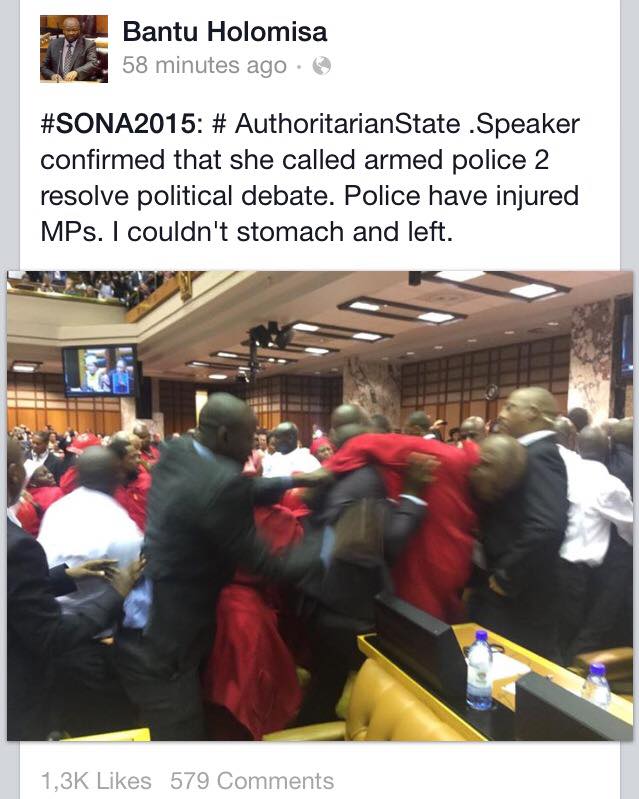 Many called it a "joke" and Redi Thlabi went so far as to tweet that it was  "like watching porn with your parents. #Embarrassing".
The evening began with an alleged deliberate jamming of the cellphone signal. Once this was resolved, it wasn't long before the Economic Freedom Fighters (EFF) raised the predictable #paybackthemoney question…and repeatedly asked it…until they were 'escorted' out of the building by the police.
They were soon followed by Democratic Alliance (DA) members who voluntarily removed themselves because of the police presence. So too did Bantu Holomisa, President of the United Democratic Movement, who tweeted the picture and message on the right.
During the scuffle between security and the EFF the Parliamentary cameras stayed fixed on the Speaker….but since the cellphone signal had by then been unjammed – here is cellphone video footage of what we weren't allowed to see on TV:
Watch "Chaos in Parly for #SONA2015"
And here is a photo of South Africa's popular swimming hero, Chad Le Clos – who, in December, was crowned the world's best swimmer for 2014 – being welcomed as a special guest by the President…just minutes after the EFF and DA had left the building!
Sums it up really…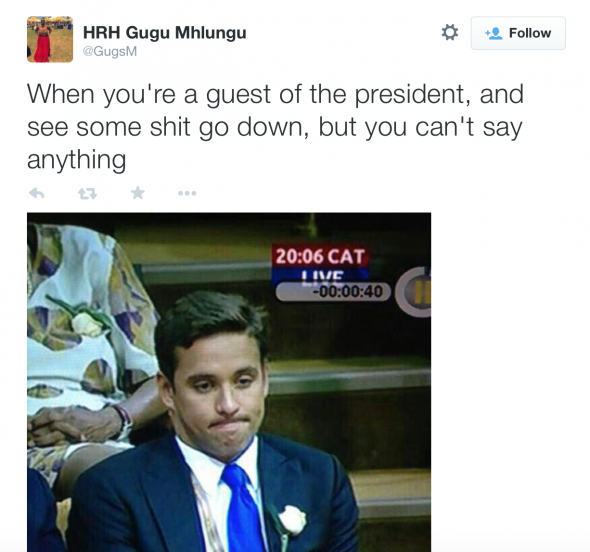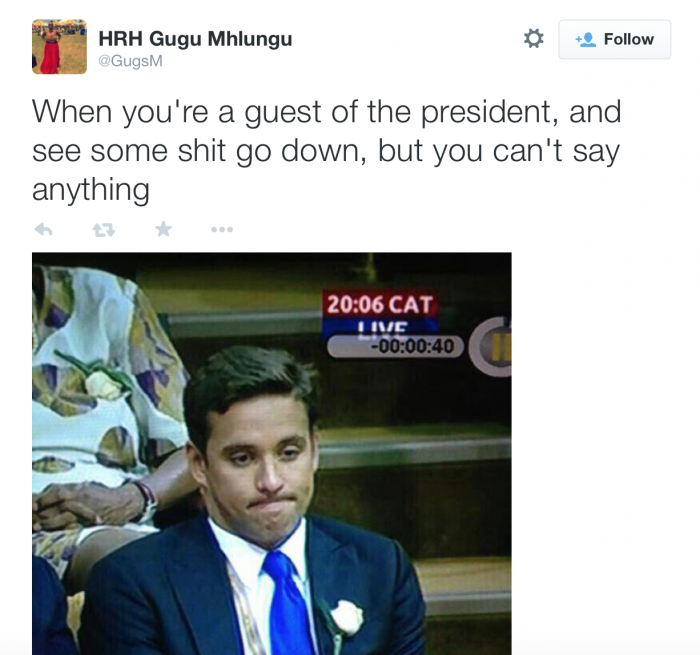 While some blamed the ANC for the fiasco, Mangosuthu Buthelezi, founder of the Inkatha Freedom Party, said "I think what we have seen today is disgusting. I think our country is really torn to pieces and I think the struggle didn't take place for people to play the fool."
Click here to read the full transcript of the State of the Union Address (for South Africa) 2015.